Houston Dash has announced as of Wednesday that they have filled their final international spot with South African Janine Van Wyk. She is South Africa's most capped player after reaching 125 in March against Cameroon. Van Wyk has spent time playing in the South African league, but this will be her first venture into the NWSL.
Houston gains an experienced player in Van Wyk
An experienced captain, she has also been placed on the shortlist for 2016 African Women's Footballer of the Year. The Dash expects her to bring that leadership with her to the dash and help organize the team into the 2017 season.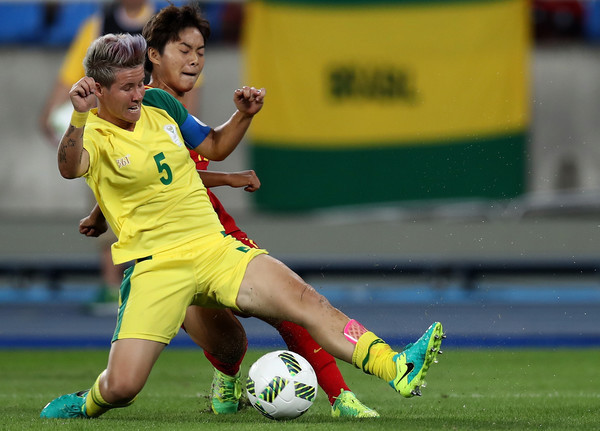 Head coach Randy Waldrum told Keeper Notes about her style of play "I watched her a few times against opponents that had a lot of pace, and she's just tactically really savvy where she really reads the game really well and is always in a good position. Technically, she's good enough with the ball that she will really help in our build up play out of the back which I haven't felt that we've been able to build out of the back yet the way I really want to."
The Dash have a strong midfield in Morgan Brian and Carli Lloyd, but that doesn't matter if there's a lack of connection between the lines of players.

If Van Wyk can do what Waldrum hopes she can, then 2017 will see a whole new, more threatening Dash team. Her move to Houston requires her to leave behind the team in South Africa that she founded, but her teammates and coaching staff are already excited to have her with them.
Waldrum sees her having a big role already, telling Keeper Notes "I think the thing she does for us is she brings a wealth of experience, and I think we just need that in the backline."
The Dash finished in eighth place in 2016, but with the new additions they've made may bring them a lot more success in the new year.