US Soccer announced on Thursday that the USWNT will travel to Komplett Arena in Sandefjord, Norway and face Norway on June 11, 2017. There will be an additional game to be played in Europe and that will be announced at a later date.
The match will kick off at 7:15 pm local time (1:15 ET) and will be the 50th all-time meeting between the two countries but the first time since the 2015 Algarve Cup which was a 2-1 for the United States.
This game will be sort of a tune-up match for Norway as just a month later, they will take part in the 2017 UEFA Women's Euro. They were drawn into Group A and will take on host Netherlands, Belgium, and Denmark.
The United States and Norway have a deep history against each other. The two countries combined to win the first five FIFA world championships. The US won the 1991 Women' World Cup in China when they defeated Norway in the championship game. Four years later, Norway was crowned champions of the world and dispatched the US in the semifinals. Norway also won the 2000 Olympic Gold medal when they defeated the US in the Gold medal game on a golden goal.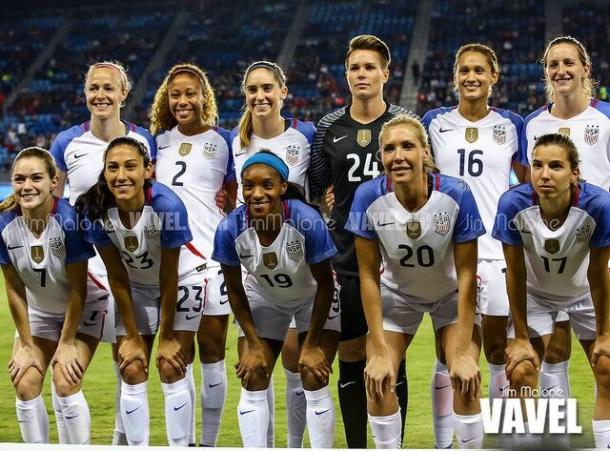 The United States is 28-19-2 (W-L-T) all-time against Norway. No other team in the world has more victories against the US than Norway's 19. This will be just the fourth time the United States has played a friendly in Norway, most recently in 2008.
The US will look to extend their current winning streak against Norway to six. The last time Norway beat the United States came in the opening match of the 2008 Olympics in China where the Scandinavians walked away with a 2-0 win. The United States would get the last laugh though as they would go on to win the Gold Medal with their 1-0 victory over Brazil.
Once the second European match is announced, we here at VAVEL USA will have it for you.