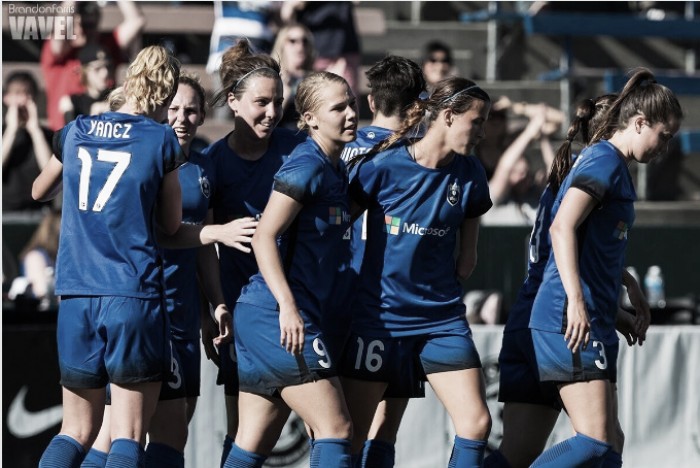 Earlier today, in congruence with the other teams in the NWSL, the Seattle Reign announced their 25-player preseason roster, as per the league deadline. Of the 25 players on the roster, 18 are currently under contract, in addition to four of the squad's 2017 NWSL College Draft picks in Maddie Bauer, Katie Johnson, and Kristen McNabb. The players no longer with the team are goalkeeper Hanna de Haan (University of Portland), midfielder Annie Alvarado (UCLA), and forwards Addison Steiner (Northwestern University) and Sydney Arnold (Marshall).
In addition to the roster announcement, the Reign confirmed that Jess Fishlock and Rebekah Stott are now in camp after delayed arrivals, and that Bauer, Larissa Crummer and Diana Matheson have not yet reported to camp (Bauer is finishing her studies at Stanford University, and Matheson is out for the season with an ACL injury.) The three players not yet in camp do not add to the current 25-player roster.
Their preseason will officially kick off against UCLA on April 4th, and will finish with a match against University of Washington on April 8th at Husky Soccer Stadium.
Seattle Reign FC has their first game of the season on Saturday, April 15th at their home of Memorial Stadium vs Sky Blue FC at 7:00 pm PST.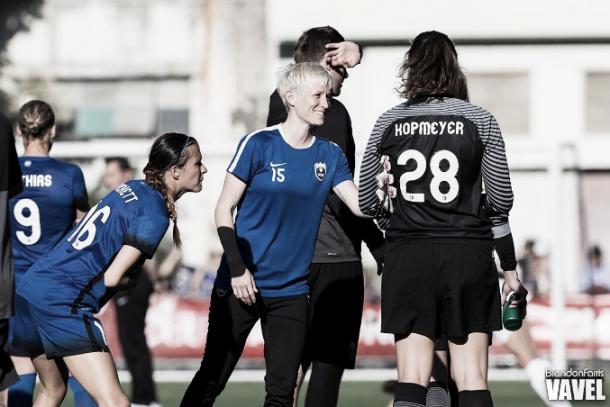 2017 Seattle Reign FC Preseason Roster
Goalkeepers (3): Haley Kopmeyer, Maddie Schiffel, Brianna Smallridge (NRI)
Defenders (10): Elli Reed, Merritt Mathias, Lauren Barnes, Rachel Corsie, Carson Pickett, Anjel Brown (NRI), Maddie Bauer (Out of Market), Kristen McNabb (Draft Pick), Rumi Utsugi, Rebekah Stott
Midfielders (9): Veronica Perez (NRI), Christine Nairn, Jordan Jesolva (NRI), Haley Rosen (NRI), Mimi Rangel (NRI), Lindsay Elston, Paige Nielsen (NRI), Jessica Fishlock, Diana Matheson (Out of Market)
Forwards (6): Beverly Yanez, Kiersten Dallstream, Megan Rapinoe, Nahomi Kawasumi, Katie Johnson (Draft Pick), Larissa Crummer (Out of Market)
Non-Roster Invitee (NRI)