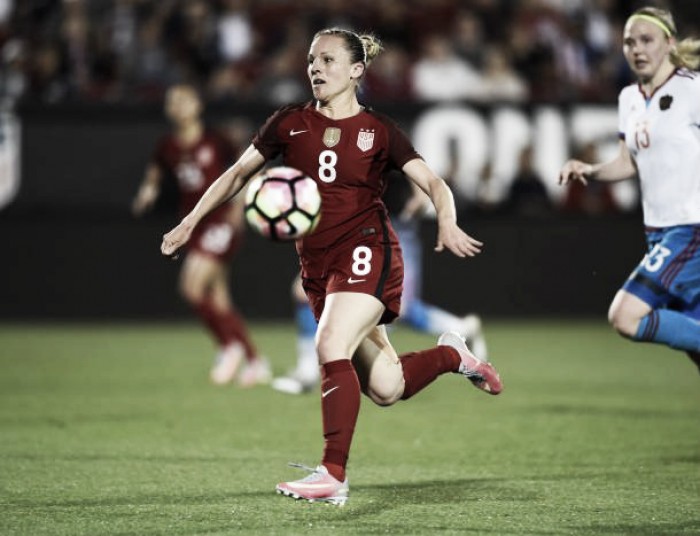 Earlier this week, the NWSL announced the US Soccer Federation allocated players for the upcoming 2017 season. Allocated status means that US Soccer carries the salaries of these specific players, and it technically places those players under contract with US Soccer themselves, as opposed to the NWSL clubs. This relieves some of the financial burden from the clubs, and allows the USWNT players to command the salaries that they've earned over their careers.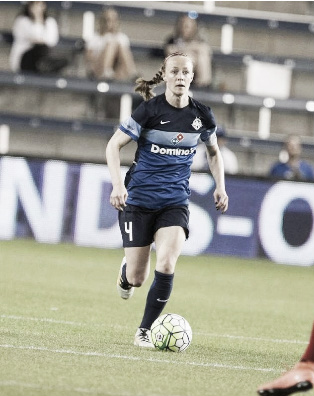 For FC Kansas City, this affects three of their players, Sydney Leroux, Becky Sauerbrunn, and Amy Rodriguez. For Sauerbrunn, this allocation is not surprising news, as she is a USWNT team captain, and a mainstay in the starting lineup that led to the 2015 World Cup Championship. For Leroux and Rodriguez, the allocation is a little bit more interesting (especially after the newly-ratified CBA drops the minimum salaried player number from 24 to 22). Both Rodriguez and Leroux took the 2016 season off due to pregnancy, and while both have been out of action for some time, they are still owed the invitation to at least one national team camp (which Rodriguez has already attended, and she saw the field against Russia on Thursday), as well as maintaining their allocation status. It will be interesting to see those two working together this season, and to see whether or not they can work their way back into secure positions on the national team.
The FC Kansas City season begins on April 16th, with a match against the Boston Breakers at Swope Soccer Village.
FC Kansas City Allocated Players: Sydney Leroux, Amy Rodriguez and Becky Sauerbrunn