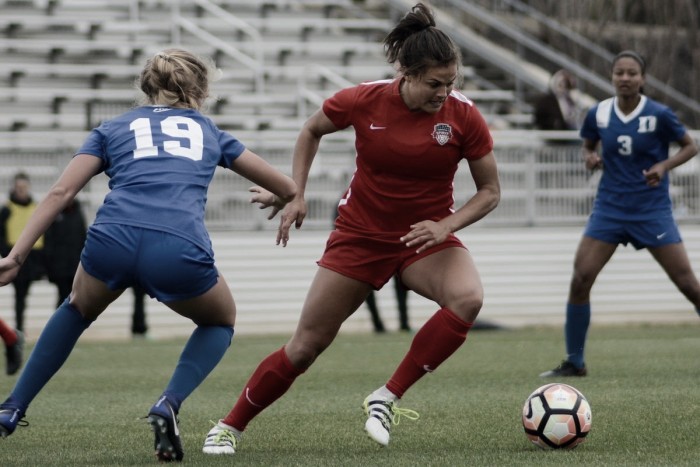 Just two days ago, the Washington Spirit waived forward Katie Stengel and midfielder Cameron Castleberry. Today, the Boston Breakers have made room to pick up Stengel while they decided to waive Kylie Storm in order to remain within the 20-player roster.
In 2016, Storm was a rookie midfielder who had started three out of the seven games in which she made appearances and recorded 344 minutes of playing time. Within this 2017 season, she has not seen as much playing time.
In that same year, Stengel started in 10 games and made four goals with one assist out of 21 games. This past season with the Spirit, the Wake Forest alum marked 222 minutes and started in three out of the five matches.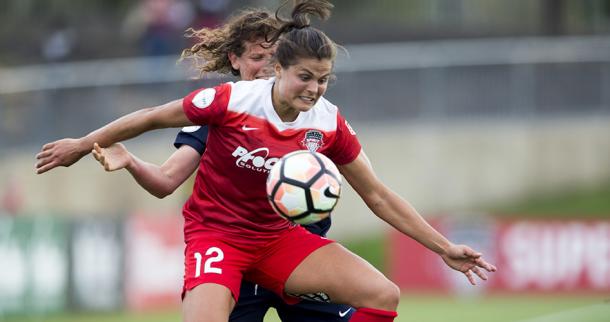 In hopes of rising from tenth place in standings, Boston Breakers head coach Matt Beard stated:
"Katie is a player that will bring more quality, experience, and competition to our roster. I'm looking forward to working with her."
Before she joined the Spirit, Stengel had played with the renowned German club, Bayern Munich. She made a huge impact for the team by scoring nine goals, which brought much success as her side won the 2014-2015 Frauen-Bundesliga title.
Even the Boston Breakers President of Soccer Operations and Development Lee Billiard made positive statements to this decision:
"I'm really happy we were able to get this done in a short period of time. It's very tough to not sign a player like Katie when they become available. We are excited to have her in Breakers blue."
Stengel wont see the end of her former NWSL team, however, as the Boston Breakers host the Washington Spirit at Jordan Field tomorrow night. This match can be viewed live on the go90app at 4pm ET.