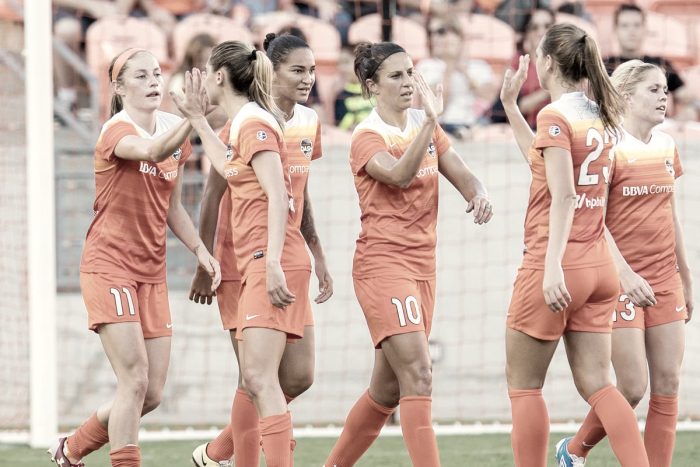 Earlier today, the Houston Dash announced the list of players that were offered a new contract and those who had the option of receiving the contract. New player agreements were offered to ten Dash players as then seven players were exercised the option of returning to Houston in the 2018 NWSL season.
Houston have three federation players on their roster. Carli Lloyd from the United States Women's National Team alongside Nichelle Prince and Janine Beckie from the Canadian Women's National Team. These three players will return to Houston next season and continue their careers in orange.
The ten players that were offered a contract extension were Poliana Barbosa, Amber Brooks, Rachel Daly, Sarah Hagen, Caity Heap, Bianca Henninger, Cami Levin, Kealia Ohai, Cami Privett and Cari Roccaro.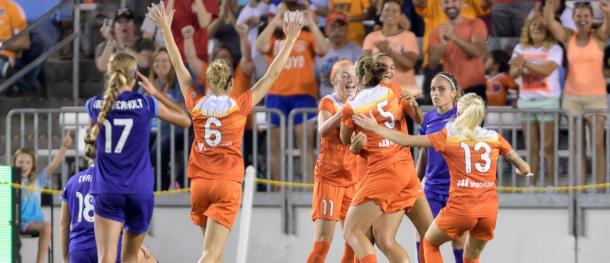 There were also seven players that Omar Morales offered the option to extend their contract. These players were Bruna Benites, Jane Campbell, Meghan Cox, Claire Falknor, Andressinha, Kristie Mewis, Janine Van Wyk.
There is one player that the Dash announced would not be having their contract extended. Kelly Conheeney was signed as a discovery player on August 16th. Conheeney formally played for Sky Blue FC before joining the Dash. Conheeney will be entered into the NWSL Re-Entry Wire and will have a 24 hour period to be claimed by a new team.
Notes about the roster
Kealia Ohai was out most of the season due to an ACL tear in her left knee. As mentioned above, Ohai will return to Houston next season with hopes of being back in time for the start of the season.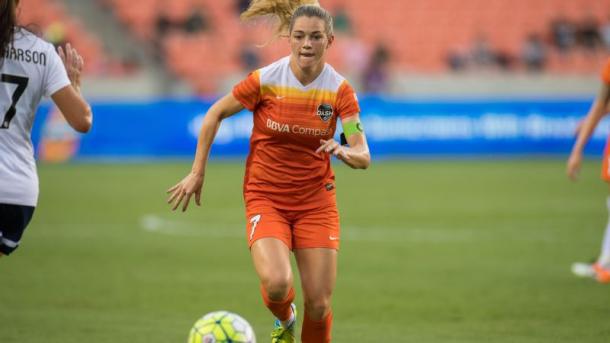 Kristie Mewis was signed to the Dash towards the end of the season after a trade with the Chicago Red Stars. From this trade, US international, Morgan Brian was sent to Chicago for Kristie Mewis. It is unknown yet whether Mewis will return to Houston next season or try to find a new home elsewhere.
Bianca Henninger recently rejoined Houston toward the end of the season when Australia international, Lydia Williams was traded to the Seattle Reign. Henninger will return to Houston next season. Whether she will remain the back up or be the starter is the question. Starting goalkeeper, Jane Campbell has been giving the option on whether or not she will she continue her professional career with the Dash.