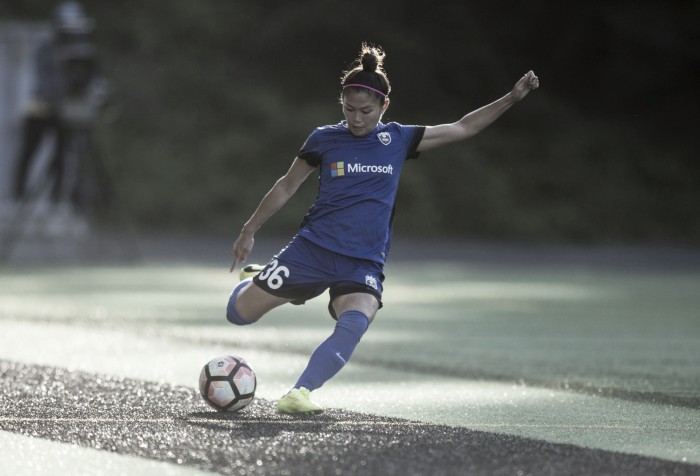 Laura Harvey may be gone from the club she helped put together but Seattle Reign FC have still gone on with business as usual. The club announced that Nahomi Kawasumi had been re-signed to the club for the 2018 National Women's Soccer League season, joining the likes of Megan Rapinoe, Beverly Yanez and newcomer Jodie Taylor.
Kawasumi will look to make 2018 even better than 2017
Although the Reign finished out of the playoff spots last season, Kawasumi was one of their best players throughout. 'Naho' as she's commonly known, finished her 2017 season with six goals and nine assists as she helped the Reign finish with 43 goals in total.
Her performances since she joined the Reign in 2014 made this an easy decision for the club's administration. In her first year, Naho helped the Reign with nine goals as they went to their first ever NWSL Championship final. Kawasumi did not return to Seattle until midway through 2016 where in 10 appearances, she registered three goals and six assists. Kawasumi has always been a quality player in the league and her performances have shown just how effective she can be on her day.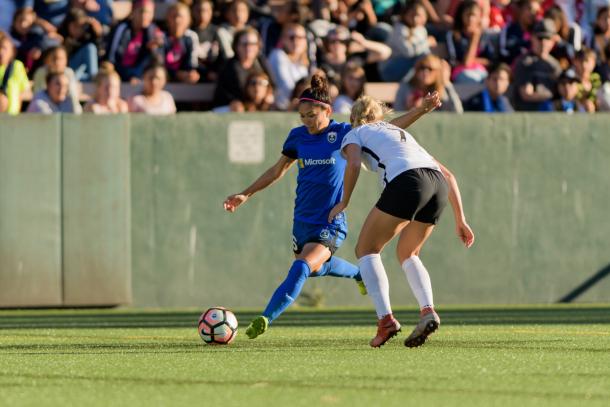 Andonovski welcomes Naho back to the team
New head coach, Vladko Andonovski gave his assessment of Kawasumi's return to the club's website. He felt that Kawasumi's success over the years due to her "service and technical abilities" was something he welcomed to the team. Andonovski went on on to say that he thought Kawasumi would fit into the style he looks to implement with Seattle and that the entire team was "very excited to have her back for another season".
The former FC Kansas City man played a similar style to that of Harvey's so Kawasumi and her teammates should have no problems adjusting to their new coach as they look to make a return the NWSL Playoffs ​once again in 2018.
Quotes via TheBold.com