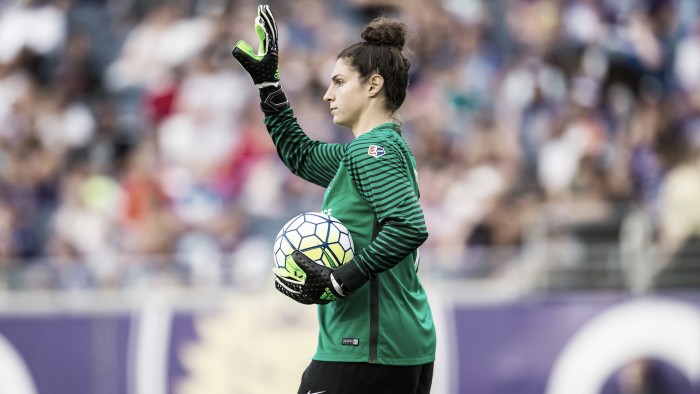 Today it was announced that Seattle Reign FC have signed goalkeeper Michelle Betos for the 2018 season. The goalkeeper has previously played in the NWSL with the Reign for the 2013 season and with Portland Thorns from 2014-2016. Per team and league policy, terms of the deal were not disclosed.
"The packed schedule and international calendar meant that we need a pair of experienced keepers to see us through the season" said Reign head coach Vlatko Andonovski. "Michelle's experiences in the league and abroad--- as well as her familiarity with the club--- made her the perfect fit. Plus, I witnessed first-hand, she may even be good for a goal or two this season."
Betos is probably best know for being the only goalkeeper in the NWSL to score in a match. The goal came during the 2015 season when the Thorns were playing FC Kansas City. The Thorns were down to 10 players and from a corner kick in the middle of stoppage time, Betos headed in a goal in the 95th minute to tie the game. She went on to win Goalkeeper of the Year in 2015.
2015 was by far Betos' best season. She started in 14 games, logged 1,260 minutes as well as 45 saves, five wins and two shutouts. She also made it to the NWSL Best XI team.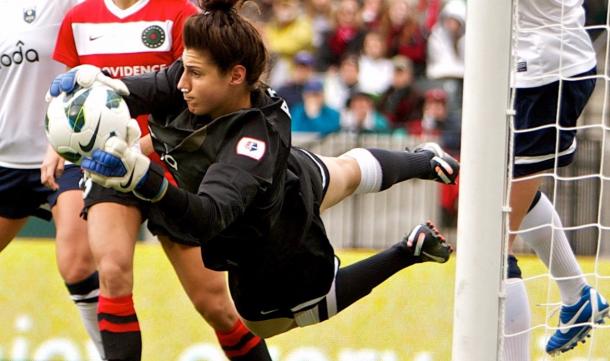 During 2016 she help the Thorns to the semifinals where they saw their dream of winning the championship fall just short. During the offseason, Betos signed with Vålerenga Fotball Damer in Norway for the 2017 season. The team ended in seventh place with 10 wins, four draws and eight loses.
"Reign FC are a team that is greatly respected throughout this league and are tough to beat.They are a close group who fight for each other and play for the badge on their jersey. It's the kind of team you hate to play, but love to be a part of. It's really an honor to be back and I can't wait to get started. I'm incredibly excited to be re-signing for the Reign. It has been a winding road back to Seattle and its pretty cool to consider how much we have both grown since 2013. I was so grateful to start my time in the NWSL there and feel the same about my return," Betos said about the signing and returning to Seattle.