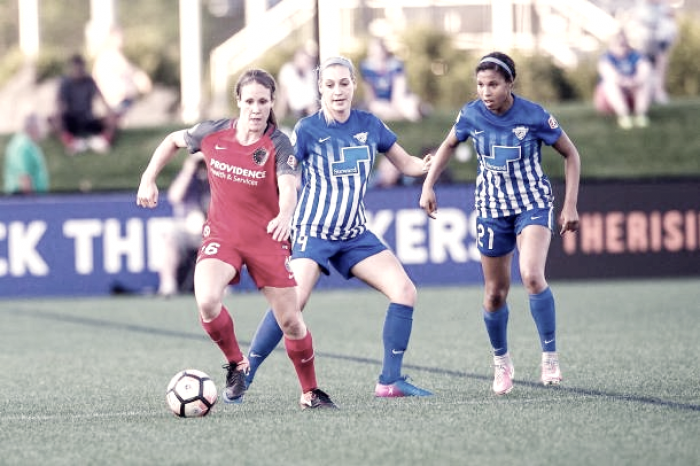 On Sunday, the Boston Breakers officially announced that they would be ceasing operations. Due to the fact that this was so close to the start of the 2018 NWSL season, the league created a dispersal draft to relocate all of the former Boston Breakers players to other NWSL teams. The Portland Thorns selected three players with the fourth, fifteenth and 22nd pick in the dispersal draft.
Midge Purce
With the fourth pick in the dispersal draft, the Portland Thorns selected Midge Purce. Purce was selected ninth overall by the Breakers in the 2017 NWSL College Draft. As a Breaker, Purce scored one goal in 22 appearances. During her time at Harvard, Purce was a force to be reckoned with. She scored 42 goals in 69 appearances. She is also a regular for youth national teams in the United States. In 2017, Purce earned her first call up for the United States Womens National Team during the Tournament of Nations. Purce is a very talented forward and is a great addition to Portland.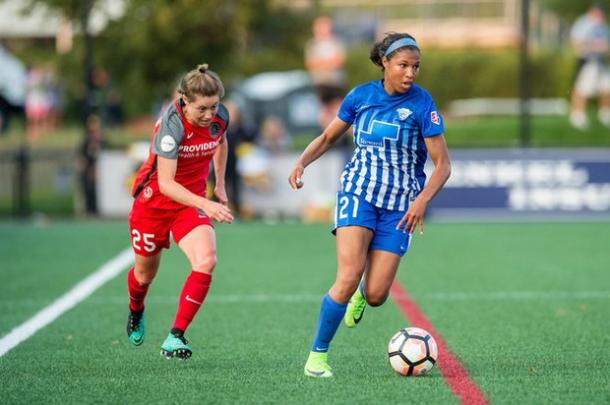 Angela Salem
With the fifteenth pick, Portland selected Angela Salem. Salem is a defensive midfielder that has been in the league since the beginning. During her time as a professional, Salem as made her way around the league. Salem started her career in the WPS with Sky Blue FC. Then to Western New York Flash, Washington Spirit and then finally to Boston. During her first and only season with the Breakers, Salem scored one goal in 43 appearances. With the loss of Amandine Henry and Allie Long, the biggest missing hole in Portland's lineup was that defensive midfield position and here Salem is to close that hole.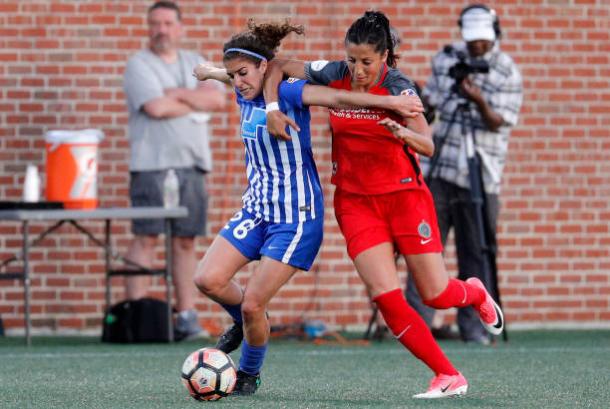 Ifeoma Onumonu
With the 22nd pick, the Thorns selected Ifeoma Onumonu. Onumonu was the eighth overall pick in the 2017 NWSL College Draft. During her time at UC Berkeley she scored 33 goals and had 17 assists in 82 appearances. With the Breakers, Onumonu wasn't able to tally a goal in her 18 appearances but did have one assist. Onumonu is a current member of the U-23 youth national team. Although, Onumonu is another forward for the Thorns, she should still be a great addition to the team this season.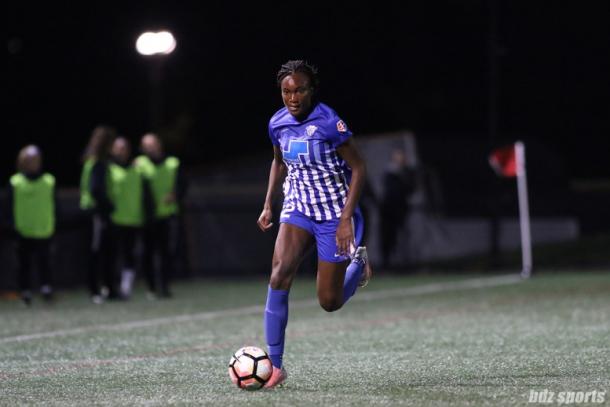 Portland also had the 33rd pick but decided to pass it.
The newest members of the Thorns will start their journeys with Portland in February with the start of preseason.