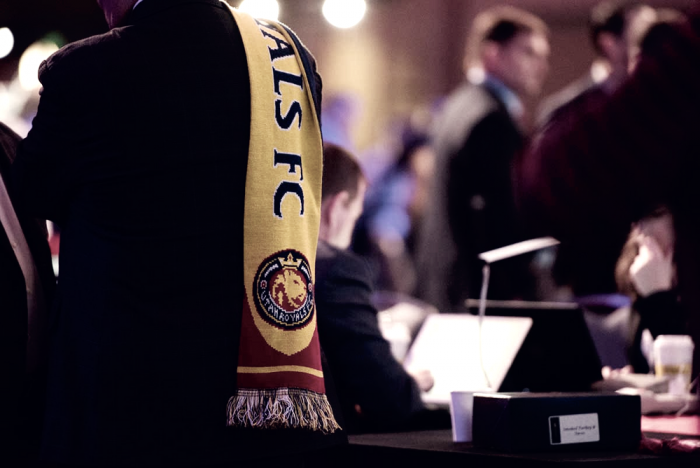 Utah Royals FC announced the complete list of their 2018 Technical Staff ahead of the start of preseason for their inaugural season. Head coach Laura Harvey and Managing Director Stephanie Lee announced the addition of six new members to their coaching staff. Assistant coach Scott Parkinson and Real Salt Lake General Manager Craig Waibel worked alongside Lee and Harvey to find the right additions to their coaching staff.
The six members joining Utah ahead of preseason will be Amy LePeilbet (second Assistant Coach), Jason Batty (Goalkeeper Coach), Melissa Terry (Sports Performance Coach), Emily Fortunato (Head Athletic Trainer), Karly Cebula (Equipment Manager) and Philippe Tabet (Team Administrator).
Amy LePeilbet is a former defender for the United States Women's National Team. During her time as a national team player she made 84 appearances. She was apart of the 2012 Olympic gold medal team and was also named to the Women's World Cup team in 2011. LePeilbet has had previous experience in the NWSL. At the start of the league, LePeilet was with the Chicago Red Stars but didn't play a single match due to a knee injury. In 2014, LePeilet was traded to FC Kansas City where she had 31 appearances, two goals and two NWSL Championships. After her retirement in 2015, she has been coaching for a local team in Utah and will now be reunited with former FC Kansas City teammates.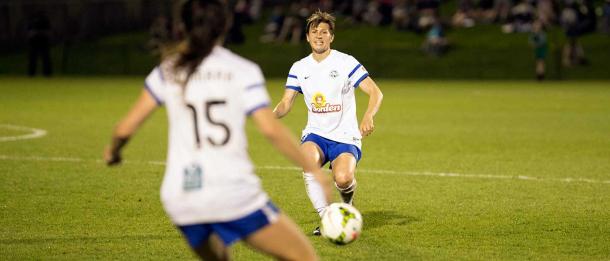 Jason Batty is a former goalkeeper for the New Zealand Men's National Team. Batty made 55 appearances for New Zealand and in 1997, Batty was named New Zealand player of the year. Even though Batty has a pretty impressive player resume, his experience in coaching has been even better. Batty was an Assistant Coach at Dartmouth College after he retired. Afterwards he was the Managing Director of Goalkeeping at Texas Premier SC. From 2010-2016, he was the goalkeeper coach for the San Jose Earthquakes and was part of the team that won the MLS Supporters Shield in 2012. Batty has continued to work with the New Zealand Youth National teams and will be a great addition to Utah.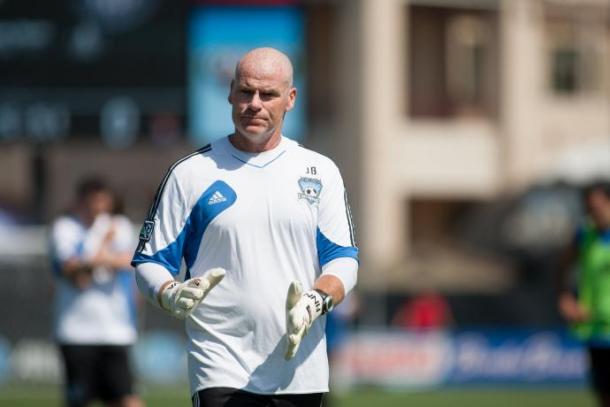 Joining LePeilet and Batty is Melissa Terry. Terry has been an assistant coach at University of Mississippi for three seasons. Terry has also worked with the U16, U17 and U18 US youth National teams as a physiologist. Terry's career doesn't just stop at soccer though, she also worked with the softball team at the University of Oklahoma with strength and conditioning. Terry is a former soccer player with the University of Oklahoma where she was named All-American.
As Head Athletic Trainer, Emily Fortunato is joining the team as well. Fortunato is coming from a position on the training staff of the WNBA's Washington Mystics. Before her time with the WNBA, Fortunato worked with George Mason University. In 2013 and 2014, Fortunato worked with George Mason University and the Washington Spirit at the same time. Fortunato also keeps in contact with the national teams and occasionally helps the training staff out during camps, tournaments and friendlies.
Karly Cebula will also join Utah as Equipment Manager. Cebula worked as an Equipment Operations intern in Orlando City with the MLS, NWSL and USL teams. Cebula graduated from George Mason University in 2017 with a Bachelors in Sports Management. Before graduating, Cebula worked as an Operations and Team Management intern for three years with the Washington Spirit.
The last addition to the staff is Philippe Tabet. Tabet moved to the United States from London. He later attended the University of Virginia. In his last three seasons with UVA he worked with head coach Steve Swanson as a Student Manager and Practice Player for the women's side. Tabet as lots of previous experience from co-founding and running several amateur teams. Tabet also worked with LOSC Lille of the French League in 2013 and the Chelsea Football Club in 2016 as a marketing intern. Tabet has currently been working with Real Salt Lake City on the men's side and will now be hopping over to the NWSL to also work with the women.
You can catch these coaches in action in just ten days with the official start of the 2018 preseason and then with opening matches on March 24th.