 Canadian international goalkeeper Stephanie Labbe is making moves this off-season. The one will see her head back to her native Canada and test herself in a men's league with the Calgary Foothills of the Premier Development League, or the PDL. She announced the decision Monday on her blog.
"I have decided to take my career to the men's pro soccer world. This is the best option for me at this time. I want to be clear in my belief that I am making this decision based on my own experiences, and my determination to be the best that I can be. I want to challenge myself in a whole new way, and push my limits on what I can achieve."
The PDL is the third-tier league behind Major League Soccer and the United Soccer League and is largely made up of semi-pro teams featuring young players. Teams are only allowed to have 8 players over the age of 23 on their roster at any given time, Labbe is 31.
Labbe has spent the last two seasons with the NWSL's Washington Spirit and has her fair share of setbacks during that time. In 2016 she lost her starting spot after leading Canada to a bronze medal in the Rio Olympics. This past season she also lost her spot after starting the first 16 games of the season. After going on a medical leave of absence in September the Spirit held her rights until mid-February.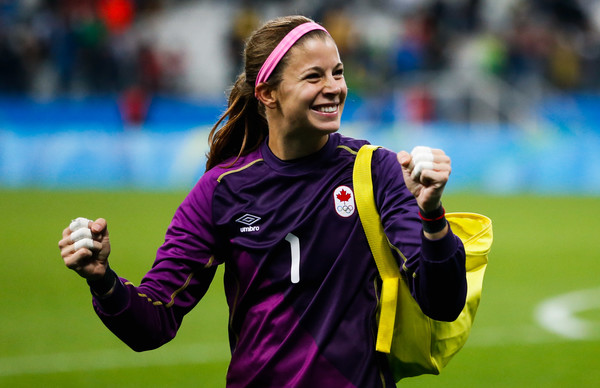 After being unable to join any other NWSL team until that time and not wanting to return to Sweden, where she had previously spent 5 years she decided to test the waters with the men's league. Her only hope was that she would be judged by her play on the field and not her gender.
"I'm not a female soccer player; I'm just a soccer player."
The current plan is for her to join the team for an exhibition with Lethbridge University this coming weekend and then Labbe will join the national team camp in France in April. She will rejoin the Foothills after that and play a few games before decisions are made about her future. She wrote about her feelings on the future in her blog post.
"I am a realist, and understand that entering the men's game may prove to be more of a challenge than I am capable of. This also could be one of the most rewarding risks I have taken in my career, and may open other people's minds about their open possibilities. I'm choosing the latter."