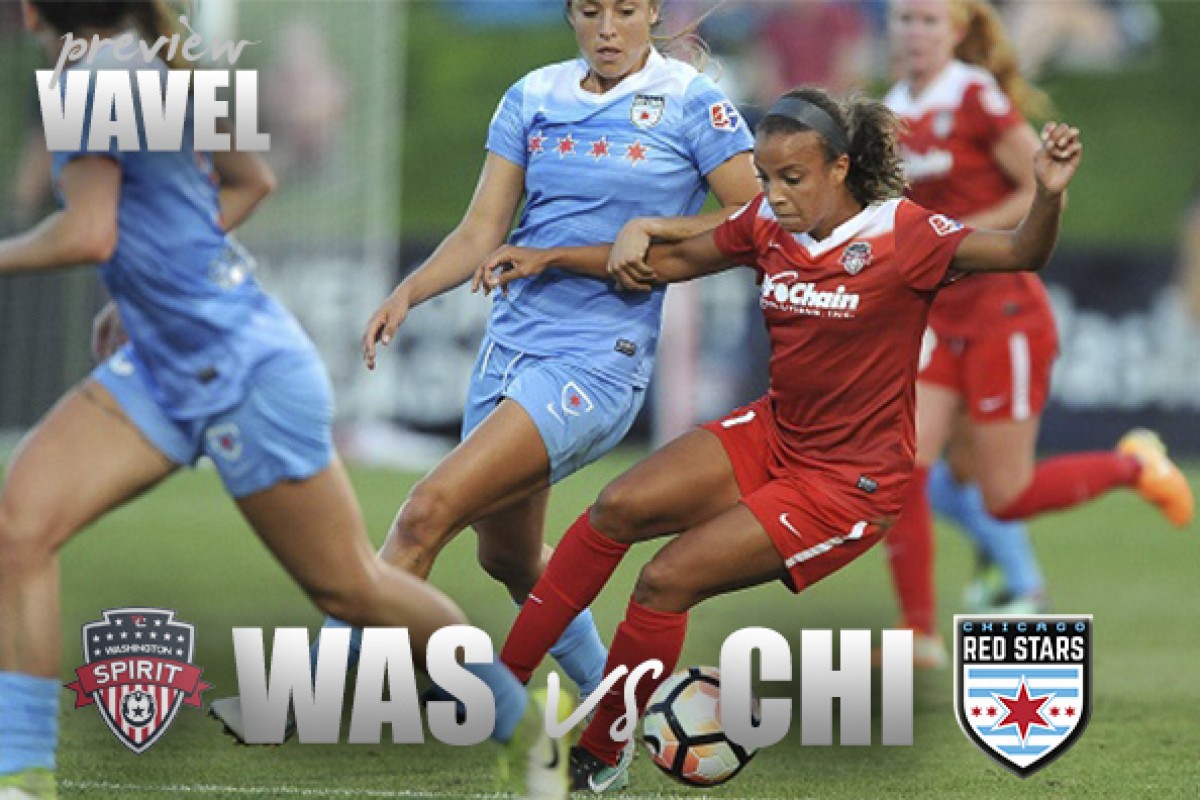 The Washington Spirit are home in Week 6 to host the Chicago Red Stars. This is the first meeting of these teams this season. So far in 2018, the Chicago Red Stars are 2-1-2 and the Washington Spirit are 1-2-1. The Red Stars collected seven points last week through three games, beating the Utah Royals and the Houston Dash, drawing against Sky Blue FC. The Washington Spirit made a splash in Portland when they scored first and got a point against the Portland Thorns. The match is set for Saturday at 7 pm ET at the Maryland SoccerPlex in Germantown, Maryland.
Injuries not slowing down Colaprico and Huerta
Chicago has been plagued by injuries, but that has not stopped them from picking up points. Injured for the Red Stars through their five games on the season is Julie Ertz, Vanessa DiBernardo, Casey Short, Rosie White, and Stephanie McCaffrey. DiBernardo, Short, and White are all on the 45-day disabled list. Ertz might get her first minutes of the season in Maryland this weekend, John D. Halloran reported on Twitter post game against Sky Blue, "Rory Dame indicates that Julie Ertz may be available off the bench next weekend". Also, absent from Chicago has been Australia native, Sam Kerr. Kerr, 24, has been with The Matildas at the 2018 AFC Women's Asian Cup. There Kerr helped The Matildas qualify for the 2019 World Cup with their runner-up finish in the tournament.
Danielle Colaprico, Sofia Huerta, and Alyssa Mautz have been holding up the Red Stars in the absence of a lot of their stars. Colaprico and Huerta both have two assists on the season and Mautz has one. Huerta and Mautz have two goals and Colaprico has one on the season. All three have played in all five games the Red Stars have had. Huerta was named Player of the Week in week 4 after she scored two goals in two games.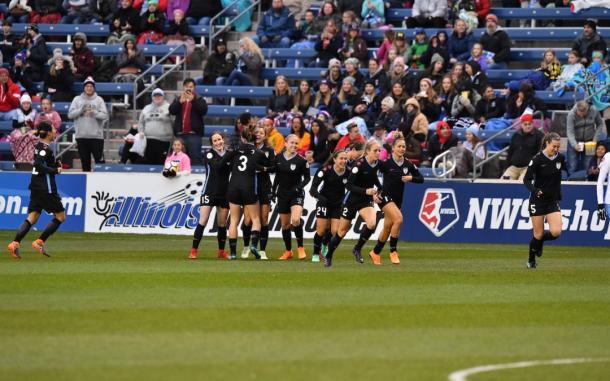 The Washington Spirit also have players returning to their squad after participating in the World Cup qualifying for 2019. Coming back to Maryland is midfielder Estefanía Banini who represented Argentina and Yanara Aedo who represented Chile. Chile has qualified for their first ever Women's World Cup. However, Argentina will have to fight to earn their right to go to France, they will face the fourth place CONCACAF team in a playoff. Leading the offensive way for the Spirit has been Mallory Pugh and Francisca Ordega, they both have two goals on the season. For the Spirit, they will look for Andi Sullivan to get more involved and play balls that Pugh can run on to. This Washington team is a very young but has no shortage of talent with international experience. Banini, Aedo, Pugh, Sullivan, Ashley Hatch, Rose Lavelle, Taylor Smith, and Rebecca Quinn all have experience with their respective team's: Argentina, Chile, USA, and Canada.