 Wednesday the Houston Dash acquired Allysha Chapman and two second-round 2019 NWSL College Draft picks from the North Carolina Courage. North Carolina will receive Houston's 2019 natural first-round pick. Chapman will make her return to the Dash after playing with the Boston Breakers in 2017 and then picked up by North Carolina in the 2018 dispersal draft. The Canadian international started her NWSL career with the Dash in 2015 and played two seasons in Houston before signing with the Boston Breakers. North Carolina pick Chapman 10th in the dispersal draft in January after the Breakers stopped operations. The defender has made one appearance with the Courage playing 19 minutes. She has 34 NWSL appearances in her career and recently played all 90 minutes for Canadian National team in their last friendly against France. Houston said she will be available to play for Houston on Wednesday against the Portland Thorns FC.
The draft picks that were sent to Houston were originally acquired by North Carolina from Seattle Reign FC.
New Zealand equal pay
Tuesday the New Zealand Football Federation have finalized their collective bargaining agreement with the women's national team. Announcing that its elite female players, the Football Ferns, will receive the same pay and privileges as the males. Privileges that include same share of prize money, same rights of image use and same business-class as the men. New Zealander captain and North Carolina Courage defender Abby Erceg has been outspoken about equal pay for the Women's National team. Last February, Erceg announced her retirement in protest from the international team on social media, "Due to the unfortunate and unfavourable circumstances within the organisation, it is with regret and great sadness that I announce my retirement for the international game." She went on to express that she hopes "stepping back" will create change for future footballers. The New Zealand Men's international team have also united with the Ferns to push for equal opportunity.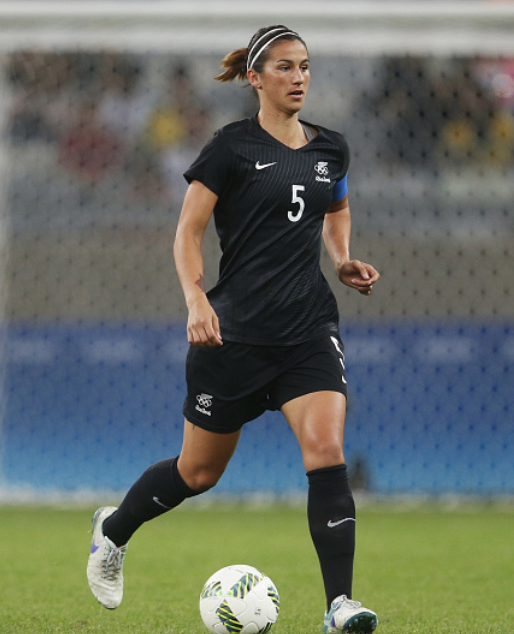 New Zealand Football Ferns will start 2019 Women's World Cup qualifying in the 2018 OFC Women's Nations Cup this November. New Zealand are the defending OFC Nations Cup Champions.