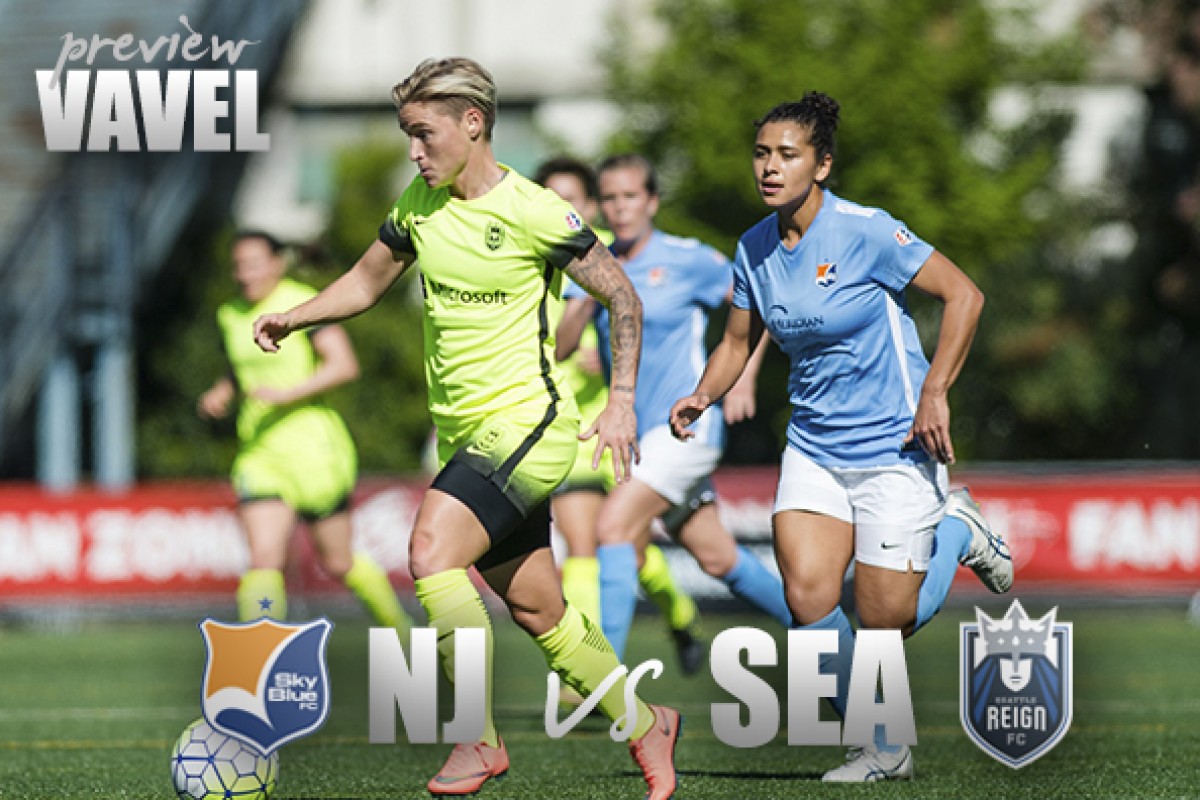 Sky Blue FC hosts Seattle Reign FC for their third meeting of the season. Seattle will travel to New Jersey for the second time in 2018, they have won in both meetings. In the first match, Seattle held a 1-0 victory at Sky Blue's home opener, in their second meeting Seattle dominated a 4-1 win. Both teams had midweek games, neither came out with any points. Sky Blue is still searching for their first win of the season, whereas Seattle sits in second place in the standings. The match will be held at Yurcak Field in Piscataway, New Jersey. Kickoff is set for 7 pm ET. Tickets can be purchased at www.skybluefc.com/tickets. The game can be watched on the go90 app and website.
Past meetings
In these teams' first meeting Seattle spoiled Sky Blue's home opener, but the match was spoiled by the weather. April in New Jersey could be anywhere from borderline freezing to beach weather. It was borderline freezing and raining the whole time, which made it a hard match to play because players were freezing. Seattle was able to pick up the three points because of a converted penalty kick courtesy of Megan Rapinoe.
When Sky Blue went to Seattle the weather was better, but that did not help the New Jersey side. Seattle put on a show for their home crowd, putting up two goals in each half. Allie Long, Jodie Taylor, and Rapinoe all put up goals that day, Rapinoe notched a brace. For Sky Blue, they pulled one back thanks to Savannah McCaskill and the match finished 4-1. This weekend Sky Blue will try to rewrite the script and find a win over Seattle like they did last season when they won 5-4 with two stoppage-time goals.
Youth potential
Looking at Sky Blue's season thus far it is hard to pluck out many positives. They have scored five goals and let in thirteen in seven games. However it is not all doom and gloom for the rest of the year. There is plenty of potential with the talented young team in New Jersey, with the average age of the team being barely over 24. The potential can be seen with Katie Johnson (age 23) and McCaskill (age 21) both having two goals to Carli Lloyd's one goal (age 35). That is not to say Carli Lloyd cannot score goals rather look at the potential that this young team has.
Looking to get back winning ways
Seattle has not picked up three points since their last match against Sky Blue on May 12th. They drew the Chicago Red Stars and suffered a stoppage-time loss on Wednesday against the Houston Dash. The Reign are definitely eager to try to repeat their previous two matches against Sky Blue and pick up three points with the Portland Thorns and Orlando Pride just two points behind them.