The North Carolina Courage has been untouchable for the majority of the season and have easily skated their way into the NWSL playoffs with a total score of 46 points. The Courage has lost only once this season, to the Utah Royals. Although the Royals, with only 22 points, are ranked much lower than the Courage, they managed to catch the Courage by surprise with a late goal in the 94th minute. This goal by the Royals was out of the ordinary for the Courage, who frequently fall behind during the first half before scoring several goals in a row during the second half. The Royals were likely victorious because of their rare ability to break the normal Courage's routine and have since tied the Courage in their most recent game. The Royals remain the only team who have not been beaten by the Courage.
National Team players lead Courage to success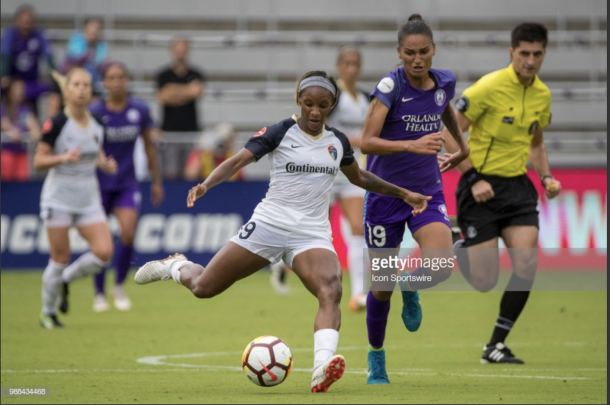 While some may argue that the Courage's success stems only from their abundance of National Team players, the Courage players all demonstrate a conjoined passion and love for the game that shines through in their ability to work as a team. That being said, the Courage in no way lacks the talent of the National Team; the team has eight regular national team players including Abby Dahlkemper, Debina, Crystal Dunn, Sam Mewis, and McCall Zerboni who recently got a call-up. The team demonstrates an extraordinary amount of athleticism that allows them to create and follow through with opportunities, something many of their opponents struggle with. The offense line, Lynn Williams, Jessica McDonald, and Crystal Dunn excel in their ability to pinpoint and utilize openings in their opponent's defense; When in combination with their solid defensive line, the Courage is a serious force to be reckoned with.
The Courage has no finish line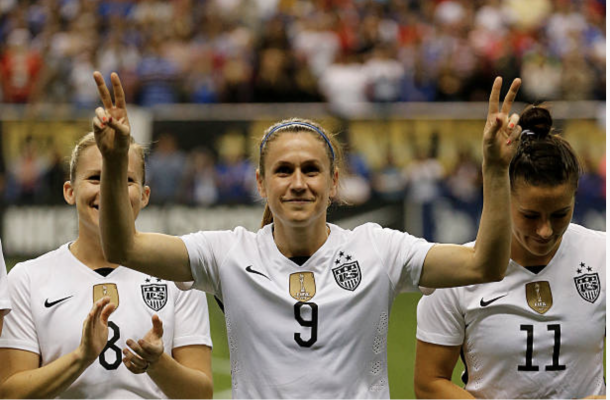 With the new addition of versatile player Heather O'Reilly, the Courage has managed to keep their atmosphere of "no finish line," or the belief that the venture for improvement is never-ending. The Courage's never-ending drive has brought them to the Women's International Champions Cup, where they will face off against some of the best teams in the world such as Paris Saint Germain, Olympique Lyonnais, and Manchester City. The Tournament will be played in Miami, Florida from the 24-29th of July. Unfortunately for the Courage, their National Team players will be away at the Tournament of Nations, so the remaining players will have to work hard in conjunction with their replacement players as they face their greatest challenge of the season.