Japan will once again try to spoil Australia's bid to win a tournament. Australia comes into the final match day tied with the USWNT (4 points) for the top spot in the standings. The USWNT holds the tiebreaker with five total goals against Australia's four total goals. If Australia defeats Japan Thursday, it will force the USWNT to defeat Brazil in the second match. A Brazil victory or draw against the USWNT, will allow Australia to win their second consecutive Tournament of Nations title. If Japan is able to defeat Australia, the USWNT will claim the 2018 Tournament of Nations title with a win or draw. An Australia and Japan draw will give the USWNT a chance to win the tournament with a win or draw. If Australia and USA are tied on points after Thursday, tiebreakers classification go as follows: Goal difference; Goals scored; Head to head matchup; FIFA rankings. Brazil has an outside chance to win the tournament as well. If Brazil defeat the USWNT and Australia lose or draw Japan, Brazil will claim the 2018 Tournament of Nations title.
How they got here
Australia started off the tournament with a convincing 3-1 win over Brazil. Along with a Brazil own goal, Tameka Butt and Sam Kerr scored as the Westfield Matildas started their title defense. Chloe Logarzo goal against the USWNT gave Australia an early lead. Although, Lindsey Horan equalizer in the 90th minute spoiled an Australian victory against the World Champions.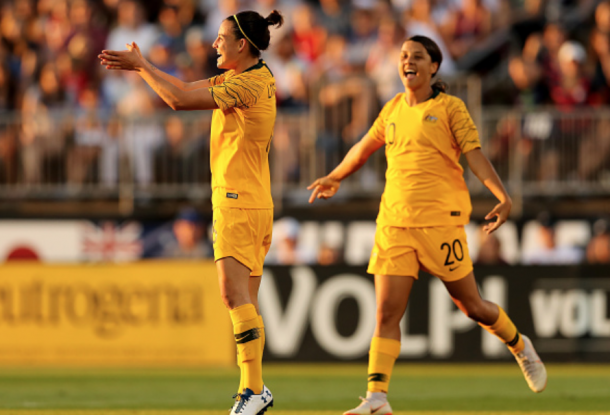 Japan was still unable to earn their first victory in the tournament. First, losing to the USWNT 4-2 then losing 2-1 to Brazil. Mina Tanaka and Moeno Sakaguchi scored against the USWNT, while Rika Masuya scored Japan's lone goal against Brazil. With the two losses Japan is eliminated from winning the tournament but can play spoiler to Australia.
Familiar AFC Foes
Australia and Japan will finish their 2018 Tournament of Nations campaign in the first match on Thursday. Australia will be looking for revenge against their AFC rivals Japan. In April, Japan defeated Australia in a thrilling 1-0 match to win their second AFC Asian Cup. Japan striker, Kumi Yokoyama scored the winner in the 84th minute. Australia pushed hard for the equalizer but failed to finish their chances. Australian defender Ellie Carpenter expressed to the Westfield Matildas website their desire for revenge, "I think there will be a bit of revenge on Thursday which all the girls are pumped to play and get that revenge back on that [Asian Cup] defeat." The results of the Asian Cup tournament allowed Australia and Japan to punch their tickets to next year's Women's World Cup.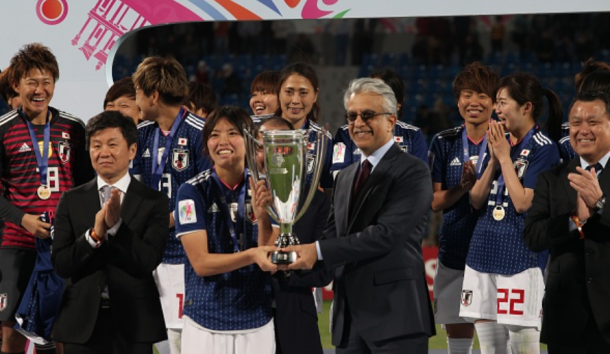 The schedule for the final matchday for 2018 Tournament of Nations will start with Australia vs. Japan at 5:45 PM EST Thursday afternoon on August 2. Followed by USA vs. Brazil at 8:30 PM EST Thursday evening. Both matches will be played at Toyota Park in Bridgeview, Illinois. USsoccer.com will stream the Australia/Japan match and the USWNT/Brazil match can be seen on FS1.
Quote via: matildas.footballaustralia.com.au