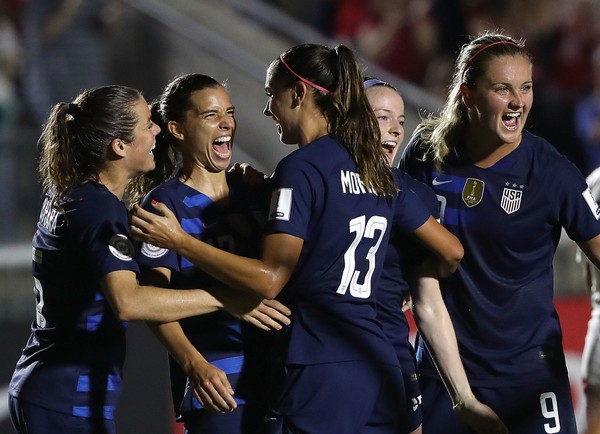 With the 2019 FIFA Women's World Cup edging closer and closer, the United States Women's National Team announced a ten-match, ten-city slate of games before they head off to France for the World Cup.
With such a heavy schedule of matches lined up as well as many players participating in the 2019 National Women's Soccer League season, the SheBelieves Cup will be postponed next year.
The schedule starts with two away matches
The first two games that USWNT will play next year will be against France at the Stade Océane in Le Havre, and against Spain at the Estadio José Rico Perez in Alicante. Both France and Spain will be preparing for the World Cup and with many of their players in match form due to still being in their club season, they will present a tough challenge for the USWNT.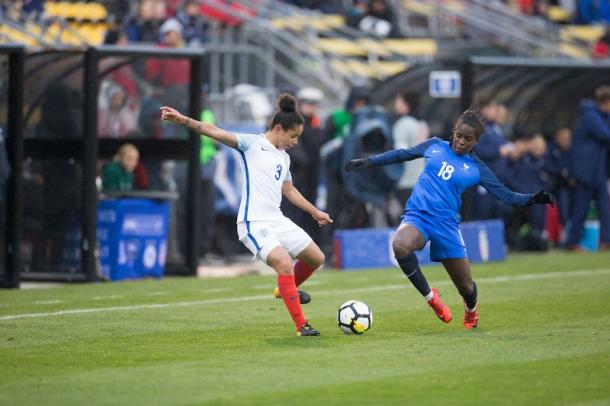 The World Cup preparation also includes games against England, Brazil, Japan and Australia, all who have qualified for the World Cup as well. Those matches set to be played in the US, will be another useful gauge for the USWNT as they may very well likely face any of these teams at the World Cup when all is said and done.
The final team set to face the USWNT in this ten-game schedule is Belgium who the USWNT have never played before. Belgium made it to the playoffs during World Cup qualifiers in Europe but could not get past Switzerland to make it to the competition next year.
Send of series opponents will be announced once the draw is complete
As of right now, the send off series scheduled in May only has two opponents announced. South Africa, who the USWNT will play on May 12 at Levi Stadium in Santa Clara, California and Mexico on May 26 at the Red Bull Arena in New Jersey. The other send off match is scheduled for May 16 but until the World Cup draw is completed, no opponent has been announced for that date yet at Busch Stadium in St. Louis, Missouri.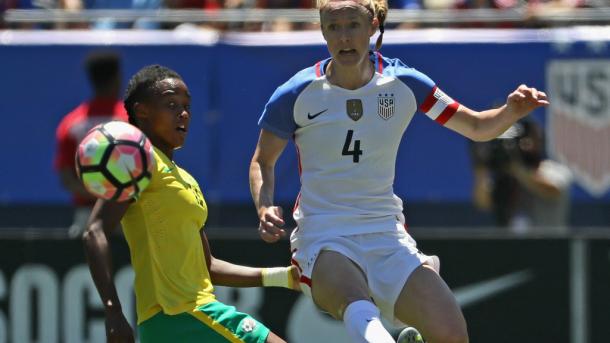 The send off series is a regular fixture for the USWNT in tournament years and usually a good way for the team to face up against opponents similar to those they will face either at the World Cup or at the Olympic Games. Those three matches in May will be the final matches that the USWNT will play before heading to France and along with the other seven matches scheduled for the USWNT, will be an opportunity to get to "experience a variety of teams in regard to their strengths and styles of play" according to Jill Ellis.
Quotes via USSoccer.com