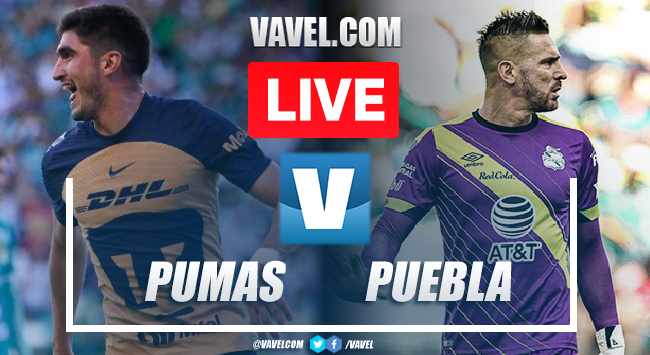 Highlights
END GAME
91'
90'
86'
84'
81'
GOAL PUMAS 2-2
73'
69'
68'
64'
62'
61'
58'
55'
52'
50'
49'
46'
46'
HALF TIME
48'
45'
44'
43'
38'
GOAL PUEBLA 2-1
GOAL PUEBLA 1-1
33'
32'
31'
30'
26'
22'
20'
18'
GOAL PUMAS 1-0
10'
8'
4'
0'
Minutes away
Puebla substitutes
Pumas substitutes
XI Puebla
XI Pumas
They recognized the field
Arrival
Where to WATCH Pumas vs Puebla today?
Gaining confidence
Start
Tune in here Pumas UNAM vs Puebla Live Score in Liga MX 2023
What time is Pumas vs Puebla match for Liga MX 2023?
Last games Pumas vs Puebla
Key Player Puebla
Key player Pumas
Last lineup Puebla
Last lineup Pumas
Keep up the good work
Puebla: defensive order
Pumas: Calm the tension
The Kick-off
Welcome to VAVEL.com's LIVE coverage of the Liga MX 2023: Pumas vs Puebla!