Swedish young gun Elias Ymer has chosen Fredrik Rosengren as his new coach. Ymer parted ways with coach Galo Blanco last week. Rosengren is a former player and has coached several high-profile players during his career.
Rosengren's Credentials
After a fairly uneventful career as a pro, Rosengren turned to coaching. He has coached several solid tennis players over the years. One of his biggest successes was turning Mario Ancic into a solid tour-level player. He took over coaching the big-hitting Croatian young gun in late 2005. Rosengren remodeled Ancic's game to make him into more of a baseline player. The result was consistent deep runs in Masters 1000s and a pair of grand slam quarter-finals at the French Open and Wimbledon (l. to Federer in both) in 2006. If not for a series of injuries and illnesses that started that summer, Ancic could have been a serious contender for major titles, a precursor for future US Open champions Juan Martin Del Potro and Marin Cilic. Under Rosengren, Ancic reached a career high ranking of number seven.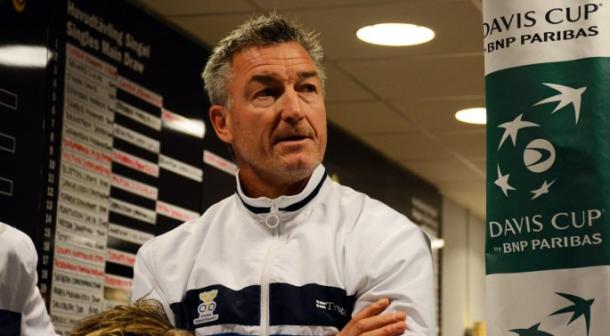 Fredrik Rosengren. Photo: jnytt.se
Other notable players coached by Rosengren include Jonas Bjorkman, Joachim Johansson, recently-retired Jarkko Nieminen and iconic coach and former French Open runner-up Magnus Norman. Based on his record of coaching solid Swedish players, it should come as little surprise that he would take on the future of Swedish tennis in Ymer.
Ymer's Progress
Ymer is currently, at the age of 19, the highest ranked Swedish men's singles player in the world. While posting solid results for a young player, including qualifying for all four grand slams this year, he failed to make any kind of breakthrough on the ATP World Tour and is still looking to break into the top 100. Rosengren brings twenty years of coaching experience on the ATP tour to Ymer. Rosengren is a good choice, as Ymer desperately needs the experience that Rosengren brings to the table.