 She may be 35 years-old and ranked number 132 in the world, but you can never count a champion out. 2010 French Open champion Francesca Schiavone won her 7th career title this week and her first since 2013 Marrakech in Rio. Schiavone spoke to the media for Brazil and made a reference at the physicality of the sport and her happiness on court.
Schiavone on Brazil and Her Offseason
The Italian got asked many questions for the host country of the tournament in Rio de Janeiro. Schiavone took some weeks of her offseason in the country of Samba, justifying this decision with her desire to train under hard conditions. As Brazil is a really hot country, she pointed that it is one of the places where you can prepare at your best. She said that she visited quite a lot cities, including Itapema and Florianapolis and getting asked for Brazilian food she admitted that she loves it and has tasted quite a lot.
With the Olympics this year hosted in Brazil, it is really important to hear good words from a former Grand Slam Champion, even though she did mention that the conditions will be tough. You can read the rules for Olympic eligibility here.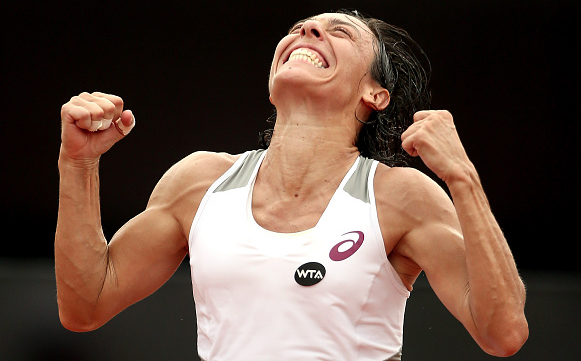 Schiavone on Tennis Becoming Power Centered and Happiness on the Court
The former world number four agreed with Italy's more recent Grand Slam champion, Flavia Pennetta, that tennis is becoming more physical. Though she said that there are still exceptions and there will always be players with different playing styles that will be successful on tour. In general, all the Italian players nowadays seem to have their own characteristics in their games. Errani has her patient baseline game, Schiavone her great one-handed backhand, Vinci with her slice and that has proven to be successful the past two weeks.
Also, Schiavone pointed out that she felt very happy on court the past week and she thinks that this result is wonderful. Actually, she did not care if she would win or lose in the final that much, with her having her speech beforehand.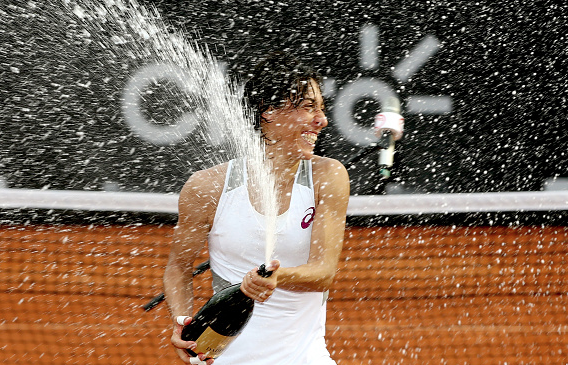 This win must mean a lot to the Italian. She was struggling and fell out the top 130, while in the same time she failed to continue her record streak of Grand Slam main draw appearances losing in the qualifying rounds of the Australian Open. With her seventh title under her belt now, the 35-year-old will re-enter to the top 100 of the WTA rankings.