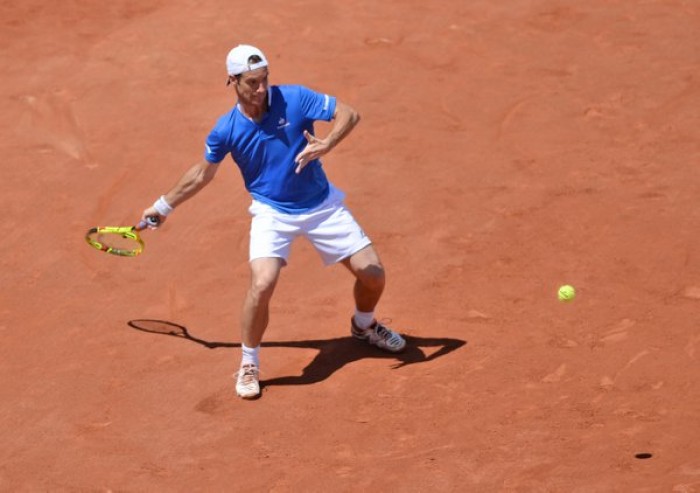 With France already through both teams decided to change their nominations. Initially it was to be Gael Monfils to play for the French, but they went with Richard Gasquet who teamed up with Jo-Wilfried Tsonga to get France into the quarterfinals on day two. While Canada chose Philip Bester, a silver medalist at the Pan-American Games in a battle of the one-handers.
Fast start
France who sealed victory in the doubles on Saturday came into the last day with nothing to lose. Gasquet started the opening set by holding to love. In the second game, Bester was broken facing his second break point. In the third game, the Frenchman held to consolidate, but in the fourth game Bester was broken once again after saving two break points earlier on in the game. Gasquet consolidated once more and was up a double break in 20 minutes. The Canadian won his first game in five to avoid the bagel. Gasquet served it out to take the opening set 6-1 in 26 minutes.
Gasquet dominated on his first serve winning 81 percent of points, while he was perfect behind his second serve. The Frenchman took his chances by breaking the Canadian twice out of four times. Gasquet had four unforced errors and eight winners in total. Bester won 63 percent on his first serve, while he struggled immensely on his second winning only 25 percent of points. He had 11 unforced error and four winners to his name in that opening set.
Bester shows he has fight in him
The second set started with both players holding to make it 3-3, but in that sixth game the Canadian saved a break point to level. Both then held to make it 4-4 in the second. Bester was showing signs that he was not ready to give in just yet, despite this being a dead rubber. In the ninth game, Gasquet found himself with break point chances, but Bester hit an ace down the line to save his second break point of the set. Both players held relatively easy from then on in as Bester forced a tiebreak. With Bester holding to make it 0-1, he then hit a forehand winner to make it 0-2 in the tiebreaker. Bester would then find himself behind in the breaker at 4-5 with Gasquet serving and having chance to put the match to bed. Gasquet then served it out and gave France a 4-0 lead in Guadeloupe.
Gasquet found success on his first and second serves winning 82 percent and 79 percent of points. Gasquet hit nine unforced errors and accumilated 12 winnners in toital in the set. Bester won 76 percent of points on his first serve, while on his second he struggled winning only 45 percent. The Canadian hit 16 unforced errors and had 17 winners in total.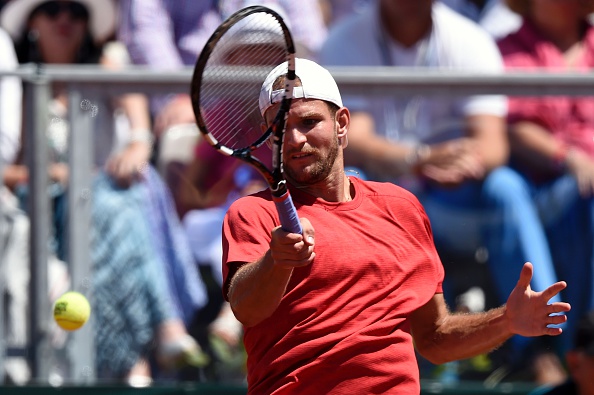 Match Stats
Gasquet won 84 percent of points on first serve, while Bester won 72 percent. Gasquet had more success on his second set winning 83 percent compared to Bester's 37 percent. Bester had considerably more unforced errors with 27 to Gasquet's 13, but had more winners: 21 to 20 from Gasquet. Bester didn't fashion a break point chance, while Gasquet took 2 out of 8 break point chances giving him 25 percent.