Laura Robson, who was once a young teenager that burst onto the scene at Wimbledon in 2008 by showcasing her raw power and shot making abilities, has now suffered major setbacks after undergoing wrist surgery in 2014. She proved to be a huge talent after claiming the junior championships, aged just 14. Thousands of people predicted a bright future for the Australian-born Brit - they were to be correct. But since rising to world number 27 in 2013, it hasn't been plain sailing for the British player and she is now fighting to save her career.
The rise to world number 27
Robson's first major impression on the WTA tour came when she defeated Angelique Kerber on home soil at Wimbledon in 2011, a sensational win considering she was ranked outside the top 200. The Brit had the opportunity to play Maria Sharapova in the second round, and even if she may have lost 7-6(4), 6-3 but she left the impression that she meant business. A huge lefty serve and punishing ground strokes quickly caught the public's attention and Laura Robson was transforming into a tennis star. 2012 was the year things began to develop nicely for her.
Robson was granted an opportunity to play at her home Olympics, not something every tennis player can say they have been able to do. This was a huge milestone in her short career as she and partnered Andy Murray picked up silver in the mixed doubles event, narrowly missing out on a gold medal after a heartbreaking final that went the way of Victoria Azarenka and Max Mirnyi where they lost 10-8 in the deciding tiebreak. The British player didn't stop rising as she broke into the WTA top 100 after recording two major scalps by defeating Li Na and Kim Clijsters en route to a fourth round display at the 2012 US Open.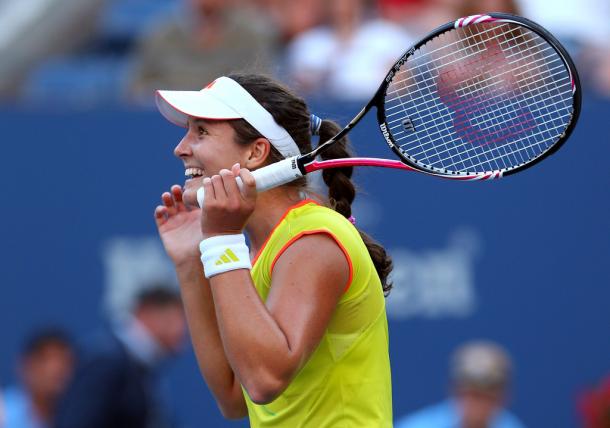 She had huge career wins that include defeating Agnieszka Radwanska, Maria Kirilenko, Venus Williams, Petra Kvitova, Li Na and Kim Clijsters by the time she was 21.
The downfall
Picking up a wrist injury is something all tennis players are cautious about, the wrist is a vital part of any tennis player's body and any severe damage could be career threatening. Unfortunately for her, she had picked up an injury on her left wrist and had to undergo a wrist operation that would keep her out of the game for the best part of two years, two vital years that were key in her development. How would this hamper her career? On one hand, it could possibly give her a new prospective on tennis, potentially making her work harder and appreciate the game more. Or could it have had the opposite effect? Would she become trapped in her own thoughts and emotions? She admitted watching other players was 'too depressing'.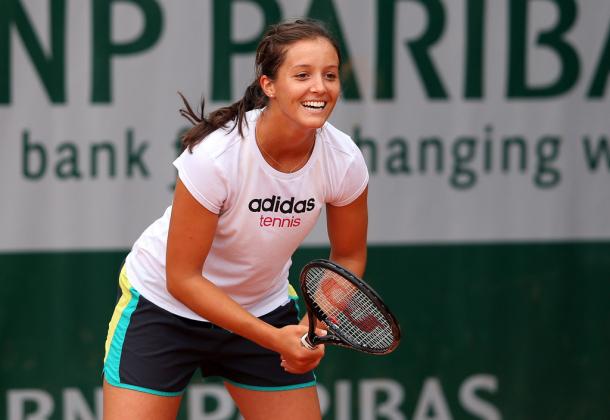 The comeback
Robson's comeback to the tour was highly anticipated and played her first competitive match in Eastbourne, more than one and a half years since her last competitive match in Melbourne. Robson was destroyed by top seed Daria Gavrilova in qualifying but it was a relief to see her back. Since Eastbourne, she has completed in ten other events, and has only five match wins. The struggle for wins reflects her confidence. Everyone knows the Brit is better then a $10,000 qualifying event, but does she?
After such a long time off she must have found it hard to whitness so many friends, fellow players and rivals improve their game and achieve new heights. Seeing the tour move on without her could only hold her back even more. However, during her first round match at the US Open in 2015, we saw flashbacks of her former tennis. Robson was so close to the finishing line - without her making some silly erros towards the finish of that match she would have defeated Elena Vesnina. This emthasises the fact that she is comfortable on the big stage. She needs to overcome what ever is hindering her back in these lower level tournamnets.
Indian Wells 2016
She will head to Indian Wells ranked 551 and will use her protected ranking to gain access to the main draw. Her opening round is against Magdalena Rybarikova, and it is her who leads the head-to-head 1-0. If she can keep the points short and wear down the Rybarikova backhand, then she can threaten the Slovak. Indian Wells is a big tournament and it is time for Laura Robson to step up and regain her career, it won't be easy for her but if she still has the motivation and desire in her then there is no doubt she still has the talent to have a successful career.