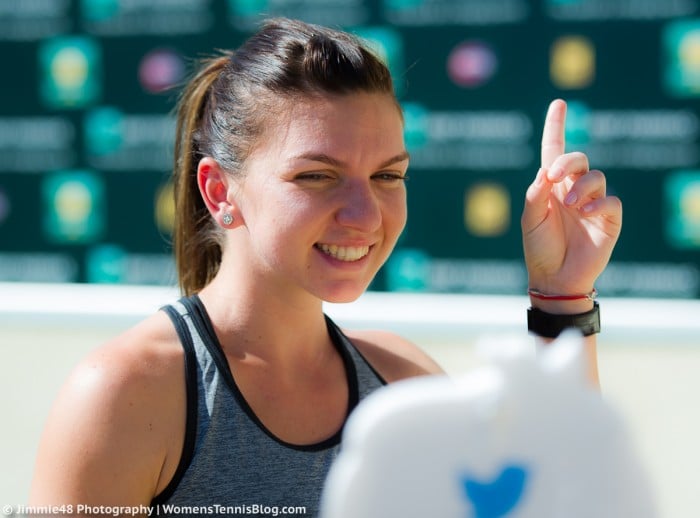 Simona Halep is starting her run to defend her biggest title yet, where last year, she defeated Jelena Jankovic in a grueling match, managing to come back from a set and a break down. It was the moment when we saw that her willing power was able to overcome the pressure of being the favorite and win the title in Indian Wells.
But coming into a new season was not easy, a lot of health issues have been throwing her off the regular path of training and hindering her from going deeper into tournaments.
Not long after landing in Brisbane, the Romanian, started to feel pain in her Achilles (an injury she had problems with during the Asian swing), so she was forced to withdraw before her second round clash against Victoria Azarenka. Afterwards, she got a cold coming into Australian Open, and then Halep made the announcement that she needed a deviation septum surgery. Everything was going from bad to worse, but still she decided to continue and play, and, although, Doha and Dubai were meant to bring her more matches and get herself back into the heat of the competition, the lack of proper practice got her early exits from both tournaments.
So does she feel pressure coming into Indian Wells? "No, no pressure. The most important thing is to be healthy, and when I'm healthy, I'm really happy." Halep said. Surely, having discussed how to manage the pressure with Steffi Graf and Andre Agassi, Halep got a different sense on how to work with the expectations from her fans, the media and ultimately, herself, "When it's coming from a player who played and had these emotions before, it's something different. Actually, my coach Darren told me many things that Andre told me. So it's the same but in a different way." And she continued, "They told me many things about how to handle the pressure, how to manage the emotions when you go to a tournament and you have to defend a title. Actually, they told me that it's a good thing that I have to defend the title because I take it [as a] positive and I relaxed myself there, and I play better now, more motivated and with big determination."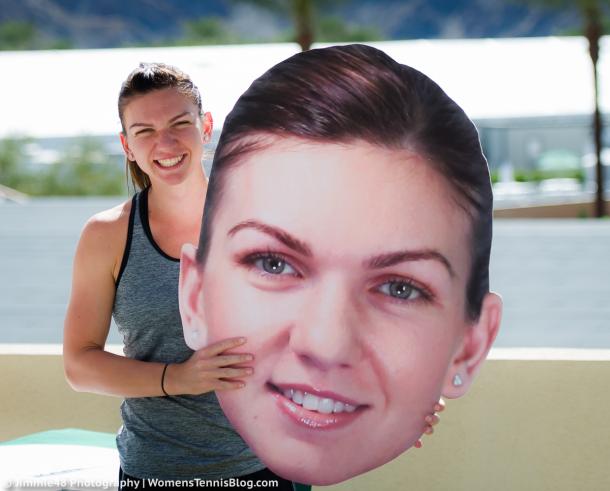 However, putting aside the points she needs to defend, there is one more important goal, and that is to stay healthy. After so many problems in the first couple of months of the year, Halep is confident that she is fit enough to play at the highest level of her capacities. "I have great memories from last year, but as you know I didn't have a good period [this year but] I'm ok now. I feel ready. I've had almost four weeks training hard every day, so I feel happy that I'm healthy again and that I can play," she said.
Halep will open defending title run against the American, Vania King, the world 202, whom Simona Halep played against before, in Montreal qualifications 2010, when she lost 7-6, 6-1.