 Australian tennis legend Todd Woodbridge talked with Western Australia Today in regards to Nick Kyrgios' improvement and all-surface game. Within the last few weeks, Kyrgios has been on the clay and has picked up some solid results. Most recently, he was a semifinalist at the Millennium Estoril Open. He then followed that up by making the quarterfinals of the Mutua Madrid Open before falling to Kei Nishikori in three tightly-contested sets.
Woodbridge Talks Kyrgios
When talking about Kyrgios, Woodbridge discussed that it came down to how the young Aussie handled his schedule. With how long the season is, running from the first week of January to around mid-to-late November, a player has to pick and choose their spots. Most players can feel the burn out due to playing a taxing schedule.
That can become evident, especially during the summer months when the weather gets hot, and there are number of important events such as Grand Slams and Masters 1000s/Premier events. With the Olympics coming this year, players will really have to be sure they're not overplaying themselves as they get the elusive shot to compete for their country at the Rio Games.
"That comes down to scheduling – giving himself the chance to be as fresh as he can be, and when he's fresh he plays his best tennis – that's when he's mentally alert and his game's on song," Woodbridge said. "Each year when you go on tour you become more adjusted and find out what's the best for you."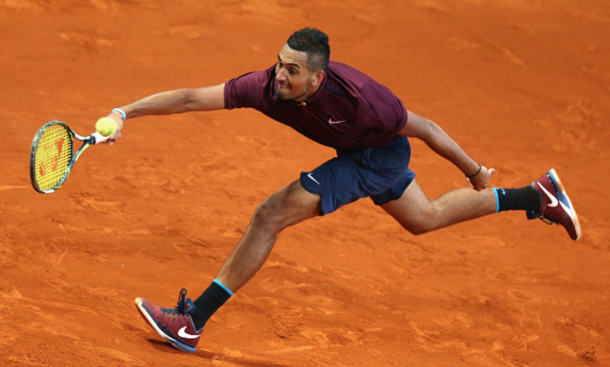 The 45-year-old Sydney native continued to talk about the 20-year-old's improvements this year from surface to surface. Before heading to the clay, Kyrgios came off his first-ever Masters 1000 semifinal at the Miami Open.
"The ability to go to Estoril as the first clay-court tournament and make a semi, that's really impressive. Clay is a tough surface, but he's showing everybody that he can outplay people on every surface, and that for me has been a real highlight."