 It was pretty obvious last week at the Queen's Club that John McEnroe's coaching had had an effect on Milos Raonic's grass court game. The Canadian, who had never quite figured out the grass, seemed completely comfortable on it, dominating with his big serves and well-placed volleys. In an interview with the Daily Mail, Raonic spoke about the influence McEnroe has had not only on his game but on his mentality as well.
Mental Side
It would make sense, based on what he was like as a player, that John McEnroe would have a piece of advice or two about how to behave on court. He's not advising Raonic to throw tantrums on court, but according to the Canadian, McEnroe has had a lot to say about how Raonic comports himself on court.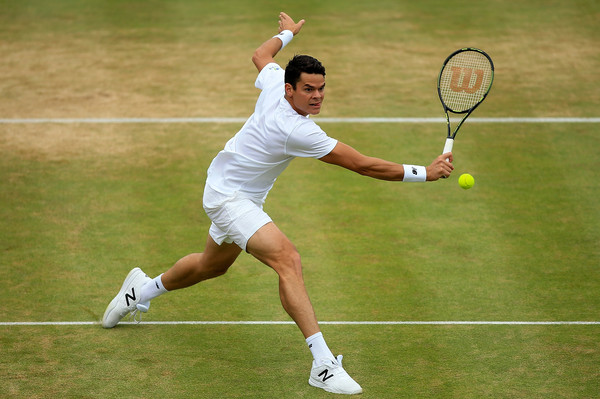 The sixth seed at the upcoming Wimbledon Championships explained "It's hard to sort of put a measure on it, but he's definitely helped me with my game and he's actually definitely helped me with the way I have sort of approached things and probably been a bit more positive and energetic on the court. He's tried to make sure that I show my presence out there."
Physical Side
McEnroe has also had an influence on Raonic's actual play. However, he has not come in and dramatically tried to change anything. The Canadian said "I don't think there has been a single moment that he's told me, 'You have to change this on how you take back the racquet and that kind of stuff. He's definitely helped me on the tactical side, how I play specific points, how to use a score a bit better. But I think the biggest thing is how I can make the other guy feel. Not only looking at myself but also sometimes taking a glance to the other side of the net."
Raonic will enter Wimbledon as the sixth seed and is considered to be one of the more dangerous players outside of the top three.