 Top seed Lucas Pouille capped off a great week by capturing the Hungarian Open in its first edition after defeating the world number 68 Aljaz Bedene 6-3, 6-1 in one hour four minutes.
Solid Pouille wins first set
After holding serve to 30, Pouille then went and grabbed an early break point opportunity in the next game on the Bedene serve. A stinging forehand winner allowed the Frenchman to break early on before then easing his way to consolidating for a 3-0 lead.
The Brit calmed his nerves and put his name on the board, holding to 15. Just two games later, the top seed upped the anti and ran away to a love-40 lead with a clean ball striking skills. An uncomfortable Bedene threw in an unforced error as a double break went the 23-year-olds way for 5-1.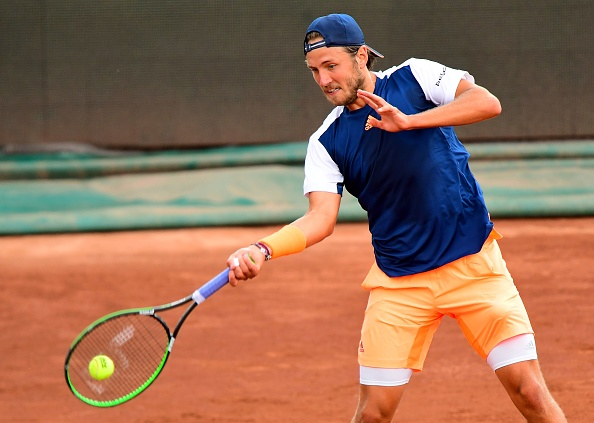 Serving for the opening set, the Brit showed some fight and earned a break back point at 30-40. He took his chance engaging in a rally before Pouille sent a forehand wide to concede the game, 5-2. Having failed to serve it out, the world number 14 went love-40 up in the very next game, with triple break/set points arriving after an unforced error.
Bedene then dug in to save all three points before holding in a tricky game with Pouille serving for the match a second time at 5-3. An aggressive but timely serve gave Pouille a fourth match point. But nonetheless, he made this one count by sending a serve out wide then hitting into an open court for 6-3.
Pouille gives breadstick, clinches title
With momentum on his side, Pouille continued that over into the second set. Both players held their serve, although Bedene was made to work harder by being taken to deuce, 1-1. Thie third game was dominated by Pouille who went up double break points by hitting a backhand passing shot winner, 15-40.
A forehand winner followed by a volley winner at the net saw Bedene deny the Frenchman and send the game to deuce. However, Pouille came back at the Brit and earned a third break point, one he would take with his opponent sending a forehand wide after initially wrong footing Pouille.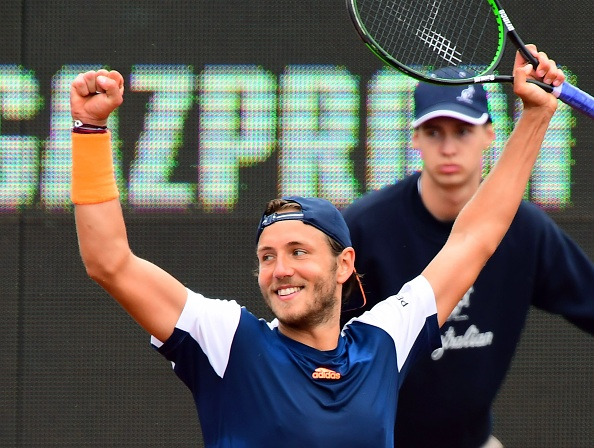 The Frenchman consolidated serve to love as he continued his impressive start for 3-1. Struggling now to keep up with Pouille, Bedene fell behind a further two break points and then a double break lead for the top seed as he hit an overhead winner before holding to now lead 5-1.
Serving to stay in the final, the world number 14 hit a striking forehand winner to reach match point at 40-30. The world number 68 would deny the Frenchman at the first attempt with an ace but would eventually lose the set and match over-hitting a forehand.