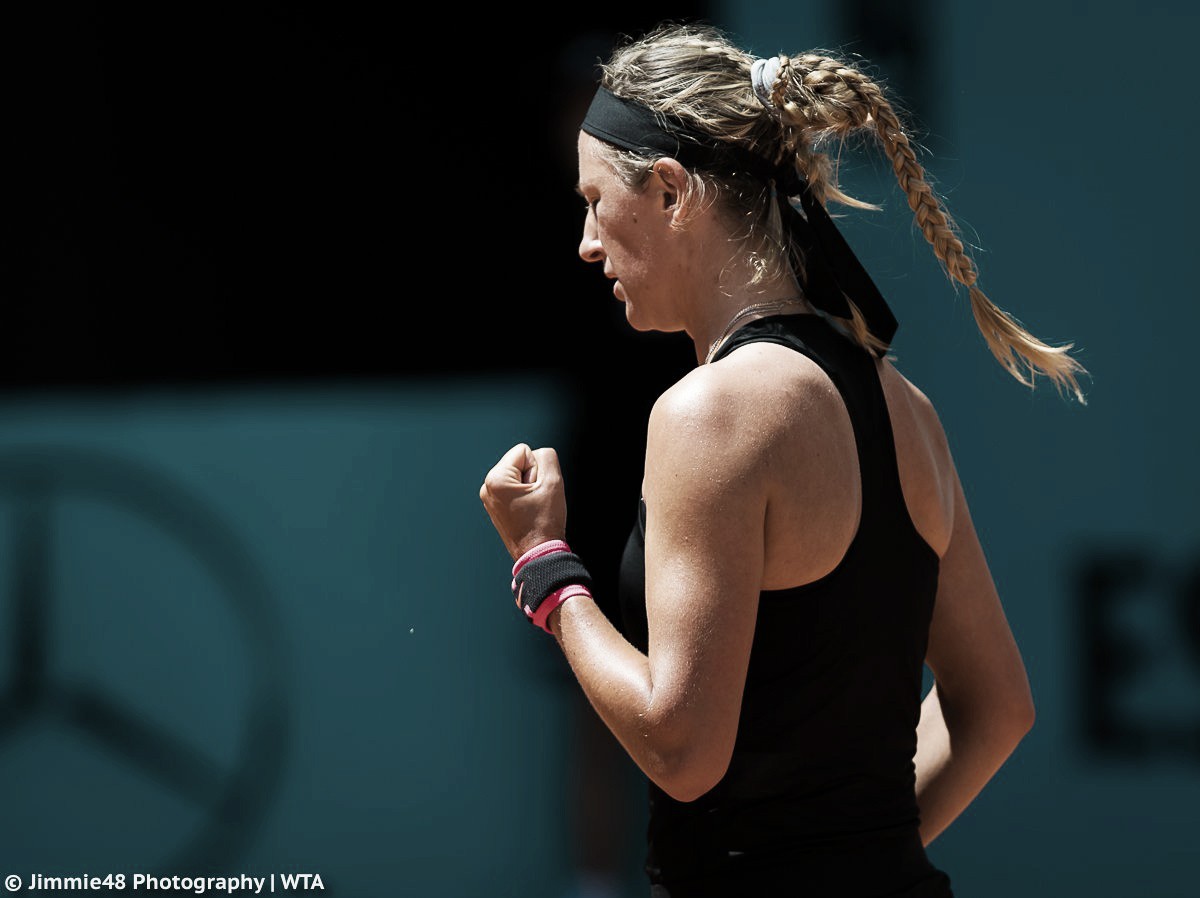 It was the first win on clay since the 2016 Mutua Madrid Open for Victoria Azarenka as she came back to the tournament two years later, this time as a mum, storming back with a terrific performance over the dangerous and tricky Aleksandra Krunic before being ousted by world number six Karolina Pliskova in a close second-round encounter.
With the encouraging performance comes a good news, which is the Belarusian being allowed to compete outside the USA all the way until the Wimbledon Championships held in July. Following a series of family issues which saw Azarenka barred from leaving the US, her fans could finally have something to celebrate for, expecting the full return of the former world number one.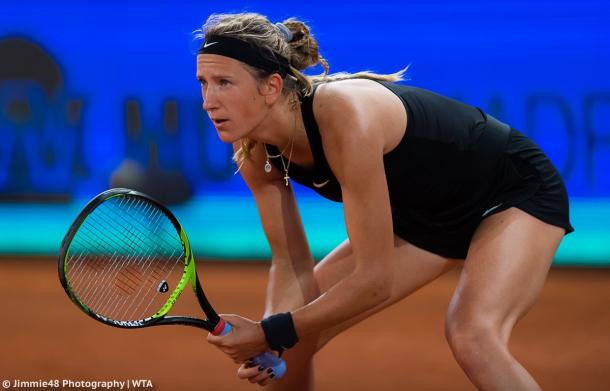 "I was so happy to get on the plane"
Azarenka made her long-awaited return to professional tennis at the BNP Paribas Open this year, having withdrawn from the Australian swing due to personal family issues. She reached the second round there, falling to Sloane Stephens, before storming to the semifinals in Miami a fortnight later, being ousted by the same opponent once more.
Her participation in Madrid was originally uncertain with no official news confirming whether the Belarusian could leave the States while her custody case was still ongoing. However, her appearance was finally confirmed when Azarenka uploaded a picture of her, alongside her son Leo, on a plane heading towards Madrid.
"I was so happy to be on that plane, you have no idea. You have no idea how happy I was to just have a fresh European air, European food, everything. I'm so happy to be out of the United States for now," Azarenka mentioned in her press conference after beating Aleksandra Krunic.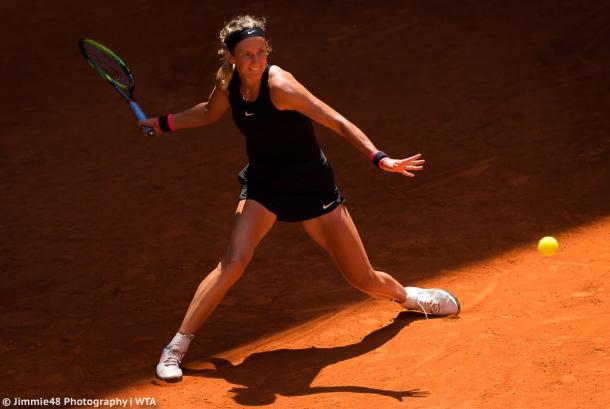 Talking about her son Leo, Azarenka was evidently delighted as it was one of the few times he was able to travel with her to a tournament in Europe. "He absolutely loves it. We go to the parks. It's such a beautiful city, Madrid, with so many attractions for kids. It's actually amazing. We've been to so many different playgrounds, to shows, to magic shows in the park. It's free. It's amazing. He's loving it. He is loving the food here, I tell you that."
"There's no way other than having patience"
Having endured through all the tough moments, Azarenka mentioned that patience was pivotal throughout. It requires a strong mental strength and willpower for a normal person, let alone an athlete who is determined to returning to the sport, to handle the stress and pressure during such a critical moment.
"I honestly don't even know where do I get this from because I felt always that patience is the most difficult thing for me. But I think becoming a mom, that's something that you have to have. With what I've been going through, there's no other way than having patience, that's for sure."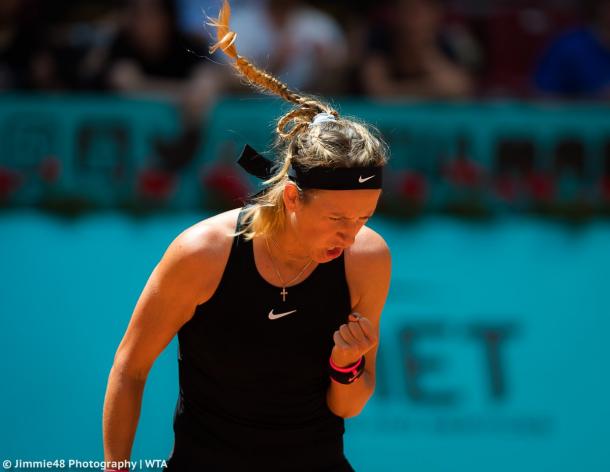 Expectations for Azarenka has also to be kept in-check early during her comeback. One should not expect spectacular results immediately from the first tournament, as it requires more time and effort to return to her vintage level. "But I'm here to really enjoy and see what I can do. I can't raise my expectation too high, even though I want to. I need to be patient. I think for me this year is going to be the most — what I need to do is to be patient and give myself a break."
Scheduled to play through Wimbledon
What most of the people would have cheered for is the information which Azarenka released through the press conference days ago — that she will play a full schedule till the conclusion of Wimbledon Championships, though, leaving her US Open Series participation in doubt but it should be expected that the Belarusian would be able to participate in those tournaments considering they are held in the States.
"Yeah, I'm playing all the way through Wimbledon. I play Rome, I play Paris. I'm going to play Mallorca. I'm going to play Wimbledon. That's my schedule for the next couple months. It's definite."
All quotes are courtesy of ASAP Sports
Special thanks for Jimmie48 Tennis Photography for his pictures