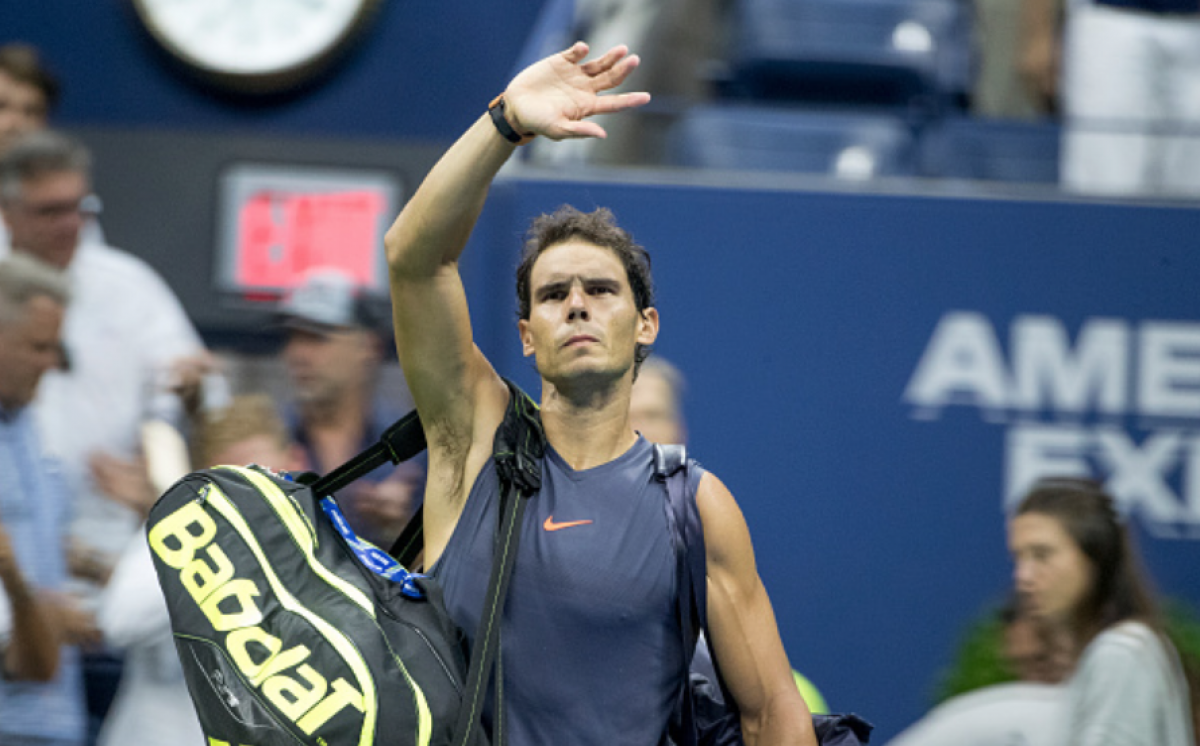 From first ball to last, Rafael Nadal is the ultimate competitor on the tennis court. However, there are times when the body just gives out on him, and a knee injury prevented him from finishing his semifinal match against Juan Martin del Potro today. The Spaniard spoke to press immediately after his match about the match.
Unsure About Thiem Match
Nadal played one of his few epics from this tournament the other night against Dominic Thiem. That match went to a final set tiebreak where Nadal edged out his fellow French Open finalist. Despite two days of rest, there were questions about Nadal. His response was, "No, you never know. Maybe zero, maybe yes. I was not feeling worst of my knee today before the match or yesterday when I practiced."
Same Old Pain
When asked if there was anything structural or if it was any new pain, Nadal played off the idea of a different knee problem saying the problem is similar to what he has had throughout his career (tendinitis). He added that if there was anything structural, it would have been harder on him.
Pain Management
Despite the injuries he's had in his career, the Spaniard says he really doesn't do anything different in his training regime to manage pain. He just goes about his business normally. Moments like this are tough he said, but he will keep fighting to get more opportunities.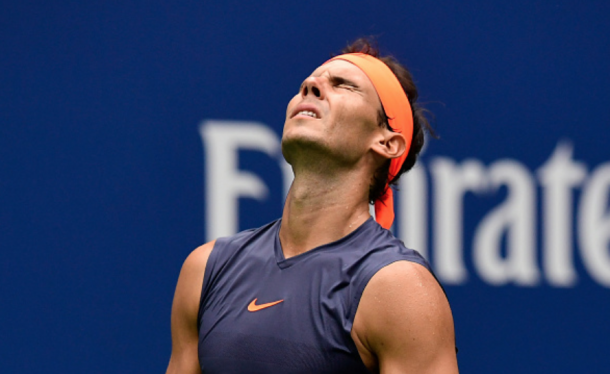 Upset But Happy For Del Potro
Nadal couldn't outright say he was happy for del Potro because he was upset at himself for having to retire from the match. However he did say, he was happy to see him back at the top level after all the injuries he's had in his career and wished him all the best for the final.
No Comparisons
The Spaniard did not want to compare himself to Djokovic and Federer when asked the success they have had after injuries. The reason he did not want to compare himself because both players have had relatively little injury history compared to Nadal who has missed multiple Grand Slams and Masters events on a number of occasions.
Injuries a part of the game though he said, and that is one thing he cannot complain about.