One of the last few seeds remaining in the draw was Kristina Mladenovic and she took to the court against fellow countrywoman Océane Dodin for a spot in the quarterfinals. After an impressive performance by Dodin which saw her clinch her first top-10 win against Dominika Cibulkova the previous day, she, however, was a shadow of herself in this match.
Mladenovic started bright and was nailing her serve with precision and cruising through her games. On the other hand, Dodin's serve which proved effective against Cibulkova was missing for most parts of the match. And Mladenovic eventually sealed the victory needing just 58 minutes to defeat Dodin 6-2, 6-1.
Dodin struggles on serve; Mladenovic cruises
After a decent hold to start the match, Mladenovic was all over the Dodin serve earning her first break points after a clean backhand winner. Dodin sent her shot long and Mladenovic drew first blood before making it 3-0 with another comfortable hold. Dodin finally got on board but it was clear she was not able to find her range in her serve, missing a lot of first serves. Mladenovic was able to read her serves well plundering some huge returns and putting pressure.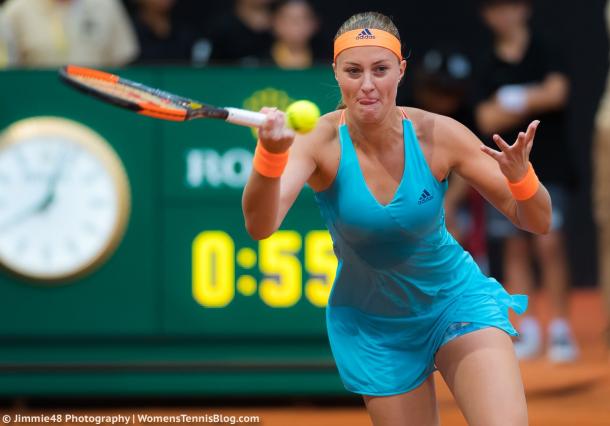 Dodin did get a stroke of luck in the seventh game with the net cord helping her as she earned her first break points on the Mladenovic serve. Mladenovic though stood up to the task firing an ace to save the first and Dodin fired wide as the second chance went begging. She did get another opportunity but Mladenovic was equal to it fending off the chance with a sumptuous backhand winner right on the line before eventually closing out to take a 5-2 lead.
Dodin's struggles on serve continued again and despite having game points, she was unable to convert and handed Mladenovic a set point. The younger Frenchwoman sent an unfortunate double fault gifting the game as Mladenovic took the first set 6-2.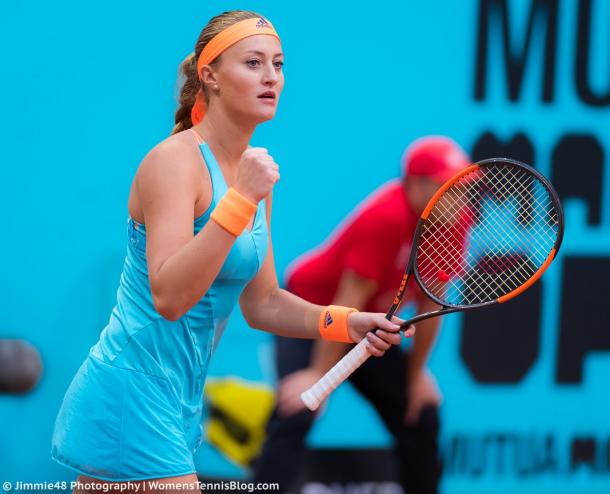 Mladenovic hitting all the right notes while Dodin has no answers
Not only was her serve on point, Mladenovic was also hammering plenty of winners. In the second game of the set, the 14th seed showed that she can defend just as well, coming up with a defensive lob before turning offensive to set up triple break points. Dodin fought off two of the three with winners of her own, but her subsequent shot sailed long and Mladenovic once again got the early break for 2-0. Her steady serving wobbled a little but she consolidated to race ahead to a 3-0 lead.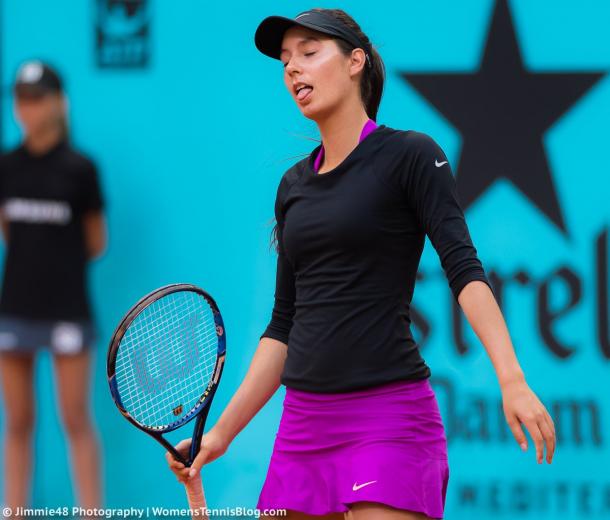 The match was fast slipping away from Dodin who cut a figure of frustration at the changeover with her coach who was also her father. She tried to channel it in the next game, trying her best to fight but such was the form of Mladenovic who earned a chance to get the double break. Pressure once again got to Dodin who delivered yet another double fault allowing the 14th seed to get the insurance break for 4-0. Mladenovic then further cemented her hold on the match with a love game and went up 5-0. And even though Dodin eventually stopped the rot and got onto the board, it was too little too late and Mladenovic sealed the match with her 29th winner.