West Ham United have completed their 11th signing of the summer transfer window, with the loan signing of Juventus striker Simone Zaza.
Delighted to sign on the dotted line
Zaza has been brought in as a back up for the current attacking crisis that the Hammers currently have, with the likes of Andy Carroll and Andre Ayew out injured.
The 25-year-old striker has joined on a initial €5m loan fee, with a permanent fee of €20m automatically triggered after a number of league appearances, with his arrival taking their summer spending over £60m.
The striker made 24 appearances last season, after joining Juventus in 2015, and scored the winner in the recent friendly at the London Stadium, and has shared his delight at the move.
He told whufc.com: "I want to thank everyone for welcoming me including the fans and everyone at the Club," and was firm in the belief "I wanted to start a new experience and I feel this is the right choice for me."
"It is a beautiful stadium and I felt the warmth of the fans and this was a big reason why I wanted to join the Club," Zaza added and was adamant "I want to become a better player and I know I can do that at West Ham."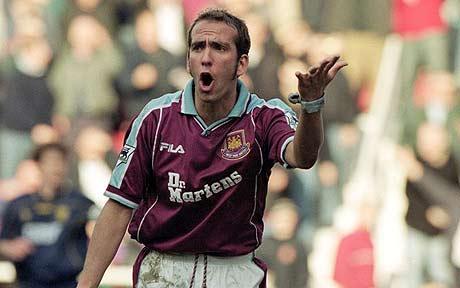 Following in his footsteps
Many will hope that Zaza can follow in the footsteps of another Italian striker, in the form of Paolo Di Canio.
Di Canio was a legend to many Hammer's fans, and Zaza admitted that he would love to follow a similar path during his time in Stratford.
"I know how important Di Canio is for this Club. He is in love with West Ham," said Zaza and concluded "I saw him talking on television about West Ham and how much he enjoyed his time at the Club I would like to follow him and have a similar impact."
West Ham United will take on Watford at the London Stadium on Saturday, September 10 with kick-off at 3pm BST.