 West Ham United manager, Slaven Bilic has said that a win over Southampton on Sunday will be a big confidence boost, as they look for their first win in three league matches.
Big boost
It will have been far from the start that Bilic will have wanted to his side's season, conceding wight goals in just in their last two league games; with the 4-2 defeats to both Watford and West Brom.
However they just managed to end their poor streak during the week, with Dimitri Payet scoring a spectacular stoppage time free kick to give them the narrow 1-0 win over Accrington Stanley in the EFL Cup.
The focus will now return to the league as they look for their first win since the home triumph over Bournemouth, and Bilic believes that three points against Claude Puel's men will give them a much-needed confidence boost.
"It would mean a lot because we need it," Bilic told whufc.com. "I said after the West Brom game that we had three massive games until the international break starting in the cup and then two big league games."
He continued: "It would mean a lot to us to get the three points and it would boost the confidence and bring back the belief."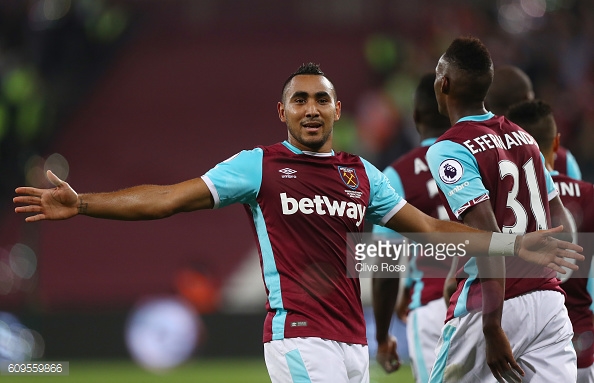 In need of the points
The return of Payet in the last few weeks has proven to make quite a significant difference, collecting the most assists so far in the league. The Frenchman returned to the goals on Wednesday, and believes that the game with the Saints is one they can win.
"Sunday's game against Southampton is of course one that we can win and we will be doing all that we can to do so and to take the victory at home," he stated to the club's website.
Payet explained, "We know that we are in need of points, but we are at home and I think that the last-minute victory against Accrington will have helped us mentally." He concluded, "It will have boosted our confidence and I hope that we will see that on the pitch on Sunday."
West Ham United will take on Southampton at the London Stadium on Sunday, September 25 with kick-off at 4pm BST.