 As the Premier League returns after an International break Mauricio Pochettino stressed the importance of winning as Tottenham Hotspur come face to face with London rivals West Ham.
The two clubs meet for the first time this season at White Hart Lane, in a fixture that ended in a glorious 4-1 victory for Tottenham last season.
Spurs remain unbeaten in the league but are still searching for their first win in four matches. Spurs have also failed to score from open play since Dele Alli slotted home against West Bromwich Albion.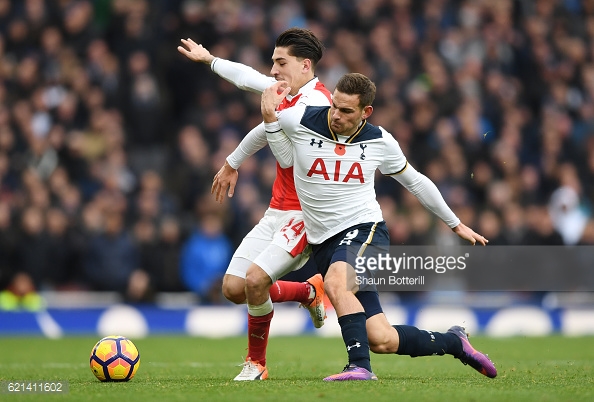 Must Win
Mauricio Pochettino emphasized the competitiveness within the Premier League before declaring that it is important for his team to pick up all three points.
The Argentine commented that "Every time we play and compete in the Premier League, the opponent takes the game like a derby or final" before adding that "every time we play the opponent gives their best".
Pochettino went on to explain that "Every game is important- important to win, to take three points" as it helps improve the "confidence and self-belief in the squad". However Pochettino added that, this game "will be different" as it is a derby. He added that form goes out the window as players "play with passion, with your heart" meaning it "will be very tough" and therefore West Ham's record in the past month isn't important.
More clinical
Tottenham are still searching for a goal from open play in six competitive games. In addressing this problem Pochettino commented that "maybe we're not as clinical as we were last season" as the team are "creating many chances every game" but the issues is "that we need more chances to score". He then continued to add that the team are "working hard and trying to improve". With Harry Kane fit and starting again Tottenham may have a solution to the problem.