Southampton defender Cedric Soares may be on the verge of leaving the club at the end of the season, according to reports from the Telegraph.
Sensationally, European giants Barcelona are thought to be in pole position to poach the Portuguese international from St Mary's in the summer.
The breaking of this news will come as a major shock to Southampton fans, who will hope that not even a club with the magnitude of the La Liga champions will be able to tempt their first-choice right-back away.
Dynasty over?
Very occasionally, even a club like Barcelona has to endure a difficult spell or two. Since the current Manchester City manager Pep Guardiola took the Camp Nou hot-seat back in 2009, no side has dominated European football like Barca.
Led by the mesmeric Lionel Messi, they have captured three Champions League titles since and have always been the team to beat both in Spain and on the continent.
However, there have been recent signs to suggest the great empire is crumbling.
Barcelona's league form has been sketchy, and the 4-0 humiliation at the hands of Paris St-Germain in the Champions League last Tuesday has incited major panic in Catalonia.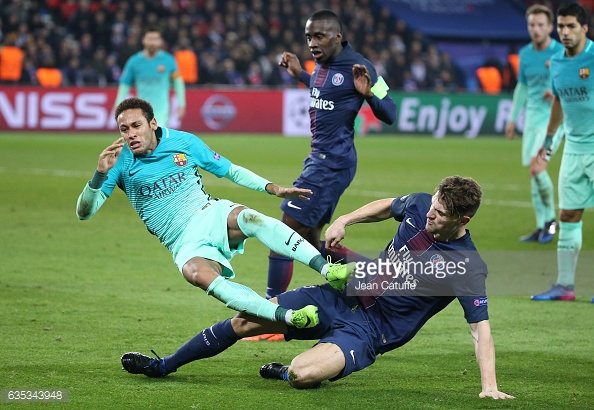 With the current squad clearly unable to meet the incredibly high demands of the Barca fans, many are calling for significant changes to be made in the summer. One position where they are in desperate need of a fresh face is right-back.
A serious ankle injury to Aleix Vidal means natural midfielder Sergi Roberto is unconvincingly filling in on the right side of defence for the foreseeable future, and so strengthening this position will undoubtedly be one of the club's top priorities this summer.
Southampton have the answer
In Cedric, Barca may have found their man. The Euro 2016 winner with Portugal has well and truly cemented his place as Southampton's best right-back this season, after tussling with Cuco Martina for the starting spot for much of last campaign.
Although he looks far from out of place in England, the diminutive Cedric's style-of-play may be perfect for Spanish football. He is excellent with the ball at his feet and can pick out his man with a pinpoint cross consistently.
However, he is sometimes unable to cope with the physical side of the Premier League and his lack of height make him pretty useless when in an aerial duel with a big centre-forward. Consequently, the slower, more tactical La Liga could be the perfect fit for Cedric.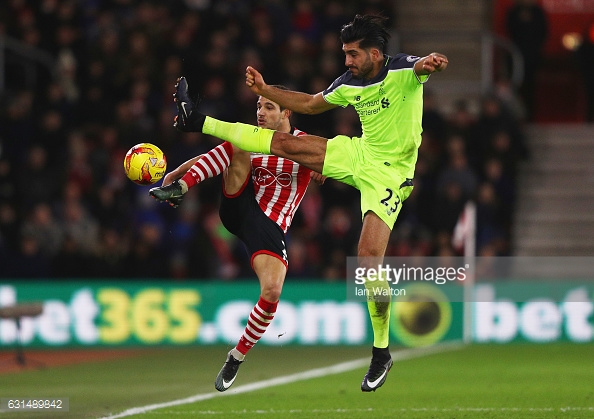 It is these weaknesses in the 25-year-old's game which caused many eyebrows to be raised regarding the prospect of a club like Barcelona signing him.
He rarely stands out for the Saints, and is liable to making a rash decision, both in attack and defence. Nevertheless, Cedric is a solid, reliable option for any side, and would be more than capable of doing a job for Barca boss Luis Enrique.
Another sale
While playing for Barcelona would undoubtedly be a dream come true for Cedric, it would leave his current club once again forced reluctantly to scour the transfer market for a replacement.
Centre-back Virgil Van Dijk is reportedly set to depart for a traditionally bigger and wealthier side in the summer, meaning Southampton will surely want to keep other departures to an absolute minimum, especially at the back.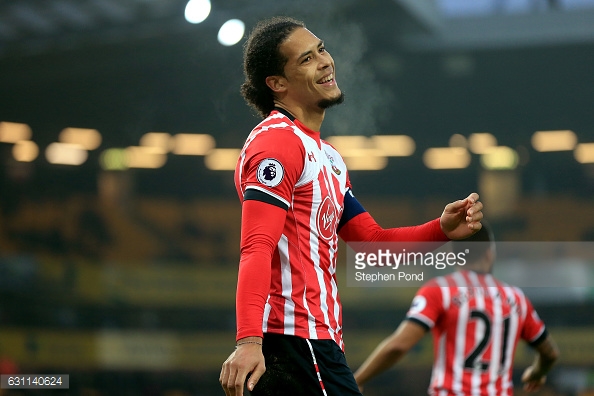 However, if Luis Enrique's side do come knocking, the natural lure and financial muscle of Barcelona would make it very difficult to prevent Cedric being tempted away, should his steady form continue.