 Pedro Caixinha says that it is very important to build momentum in pre-season and build on what has been worked on in training after Rangers beat Sheffield Wednesday 2-0 at Hillsborough in their final pre-season friendly on Sunday afternoon.
The Gers ended up being comfortable winners, scoring in each half with Josh Winnall netting in the first-half before Kenny Miller doubled their advantage in the second.
Caixinha named a strong starting line-up for Rangers including the likes of Wes Foderingham, Kenny Miller, Graham Dorrans and Kenny Miller and insists it is important to build momentum in the latter stages of pre-season.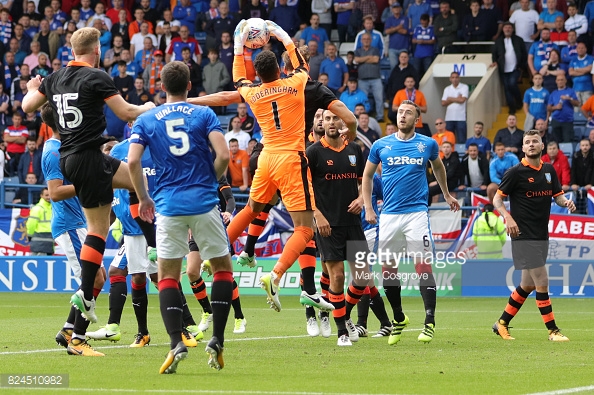 Asked about whether he was pleased with the way his team played, Caixinha declared: "Of course I am happy with that. I am happy with the way we approached this last week knowing that it was a very important week for us to get the momentum, to put in practice all the thoughts that we have been doing."
It has been a difficult start to the season for the Gers following their humiliating Europa League exit to the hands of Luxembourgian club Progrès Niederkorn but Caixinha believes his side are starting to get over the hangover of their European setback.
He said: "We need to move forward and it was not easy to pass that hangover but I think we are now getting that momentum and concluding in the best possible way this working week with three matches against three fantastic sides."
Gers "ready" for big kick-off next week
Rangers kick-off their Scottish Premier League campaign next Sunday against Motherwell at Fir Park and Caixinha believes that his side are ready. However, he was also quick to point out that there is a lot of room for his side to improve further in the next week.
He said: "We need to feel [ready]. We need to respect the opponent but in this club the only option is about winning and that is why it was important for us to conclude it like this and get the momentum. [It was] not only about the result but especially about the consolidation, about the performance and how to control the game and sometimes along the game the need to suffer and you know how to suffer and you have that quality of experience. I need to be glad when the players are putting maximum thought and we are thinking, playing and winning of course, as a team."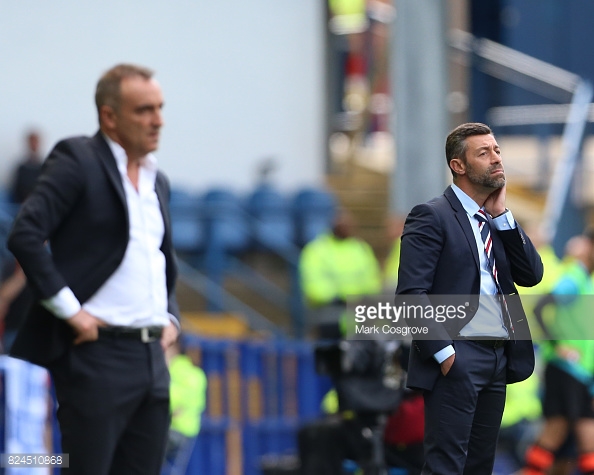 Caixinha believes that Rangers supporters are now seeing a difference in their performances due to the significantly longer time the squad has spent together. Pre-season provides the perfect opportunity for players to bond and learn each other's games and this appears to be what has happened with Rangers.
He said: "Just look on the match report, you see the players, you see what was there and you see the difference. Of course, time for them to know each other and get balance. This was the first week from Wednesday to now that the team is together."
The 46-year-old Portuguese manager went on to insist that he is the right man to for the task of taking Rangers forward, despite being under considerable pressure during his time in charge so far with a number of poor results.
He added: "I am not a magician but I am someone that is a strong mentality, a winning mentality to take this club forward. I need time but we know that we have the right tools now to get it. As I told you, I am not a guy that worried about the past. I cannot change the course of the past so I am not worried about the past and I know that I can change the course of the future."