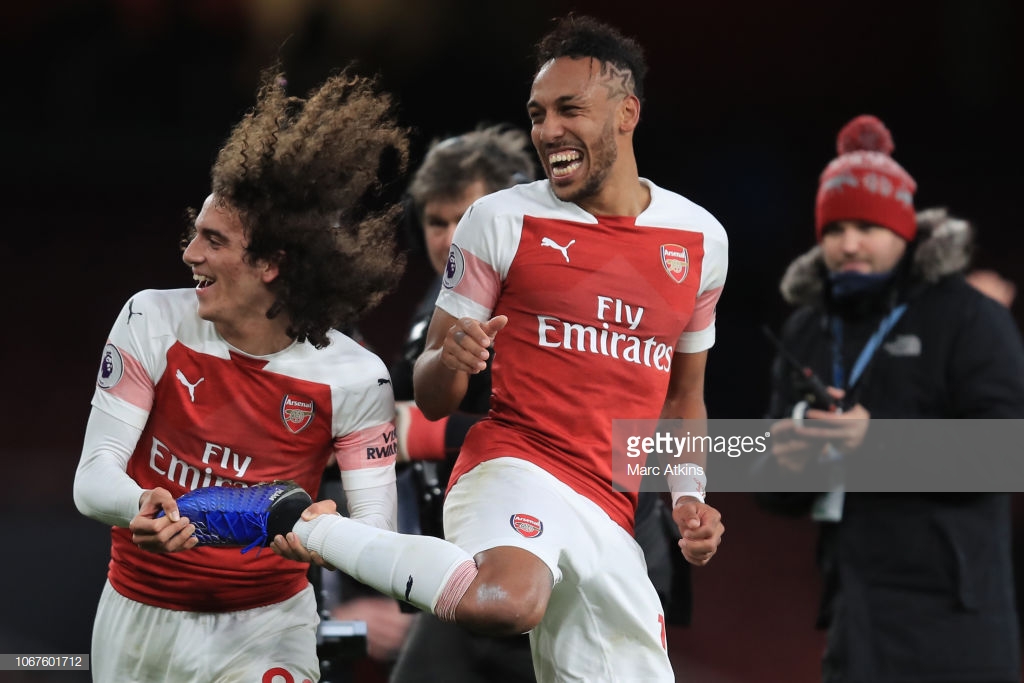 The North London Derby was end to end and a comeback in either half for each team saw it live up to the hype.
Arsenal bettered Tottenham's first-half turnaround and the heated affair between the two gave the Gunners a deserved three points and an impressive 4-2 win.
Arsenal rampant in second half comeback
Tottenham managed to turn around a 1-0 deficit within the first half in just four minutes, with goals from Eric Dier and Harry Kane. But a dramatic three goals in the second half saw Arsenal better their comeback.
Pierre-Emerick Aubameyang and Alexandre Lacazette scored from outside the box with 25 minutes to go to make it 3-2 and turned the game on its head yet again.
But the final blow from Lucas Torreira to make it 4-2 helped Arsenal retain their now 19-game unbeaten run.
Derby Day epitomised
Two penalties in the first half created the usual North London Derby antics, Aubameyang finished the first penalty on the tenth minute as the Gunners pressured and looked the better team.
That soon changed with Christian Eriksen, who put the ball in from a free-kick which was converted by a Dier header to the near post.
That in turn, set the next key events in motion, heated arguments and jostling after the goal raised tempers and aggression on either side and soon that boiled over to create the next penalty.
Rob Holding foolishly slid in on Heung-Min Son who was pacing into the box, and typically the prolific penalty taker, Kane, slotted it to the bottom left of Bernd Leno's goal.
Soon after the second half started Arsenal and Aubameyang got their second goal, only for it to set Arsenal rampant on victory and a goal from Lacazette from a slight-deflected shot outside the area and a Torreira goal with less than 25 minutes to go seemed to seal it for the Gunners.
But in reality, the real final blow for Tottenham came with just five minutes to go as Jan Vertonghen who gave the penalty away in the first half was sent off for a dangerous tackle on Lacazette.
Takeaways from the match
Unai's Tactical Push
Unai Emery's immediate substitutions in the second half seemed to pave the way for the fresh players to make a direct impact, with subs, Ramsey and Lacazette being involved in the subsequent two goals.
Jan Vertonghen's mistakes
Vertonghen was directly at fault for the first goal with the handball but he never really seemed to recover after that and as if it wasn't bad enough losing his sending off just capped Spurs' game to a dismal end.
Aubameyang's scoring record
Aubameyang finished off his chances including a penalty to see his 12th goal in 15 games of this campaign. The strikers' prolific ability has long been sought after for Arsenal and it seems they finally have the full package in that sense up front.