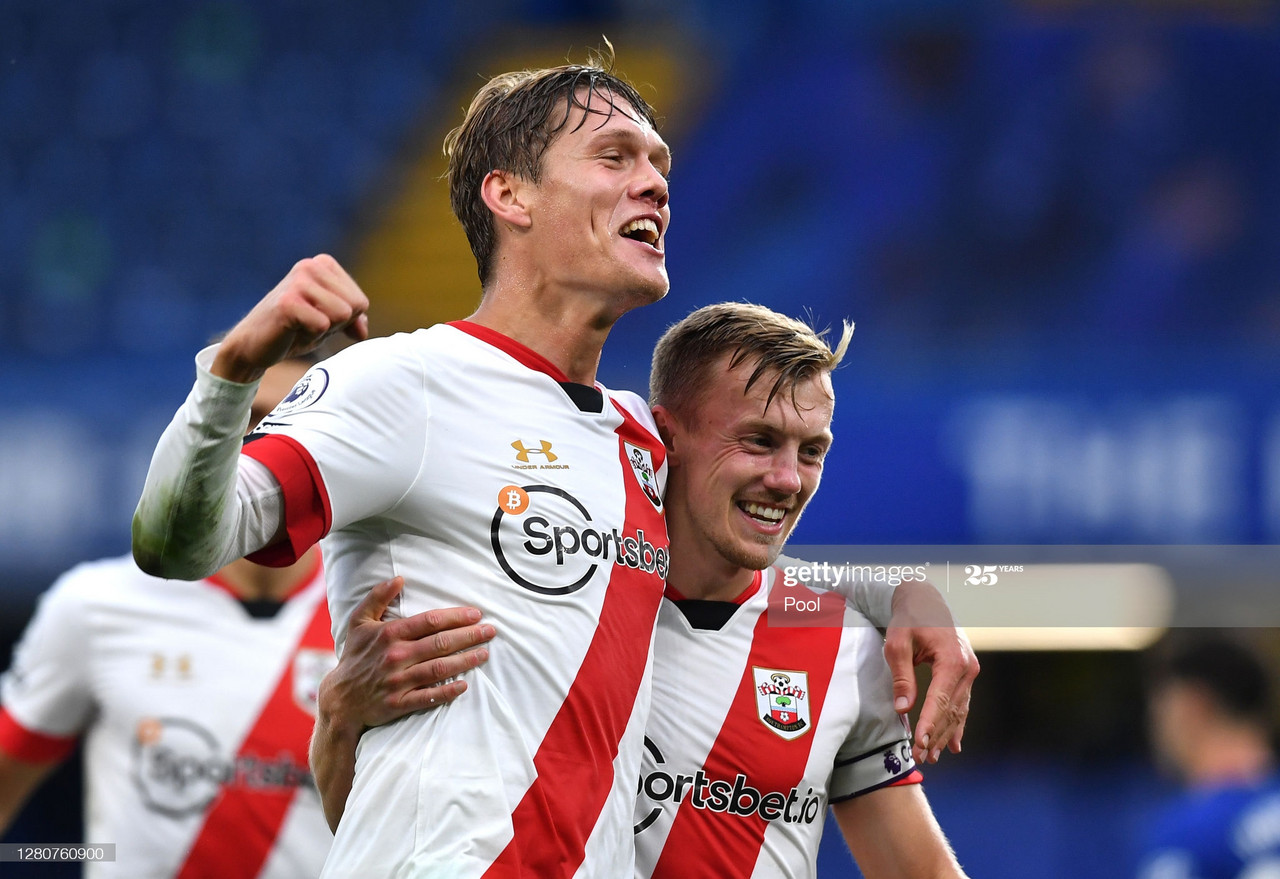 Southampton managed a 3-3 draw with Chelsea on Saturday at Stamford Bridge in what Saints centre-back Jannik Vestergaard has described as a "fair" result.
The Danish defender played a vital role in the draw as he scored a late equaliser in the dying breaths of the match to salvage a point for his side.
Speaking with the club's official website after the game, he said: "It was challenging. A high paced game. We were trailing them in the first half in terms of intensity and aggressiveness. They came at us fast and often, so it was a real challenge.
'We deserved to be down'

"We deserved to be down and had to fight our way back into the game. I was not happy with the first 30 minutes and we must delete that for the future.

"It's difficult to come back from such situations, but that we did is massive. It shows we believe in what we do and believes in each other. We showed them we can compete. Over the total 90 minutes, I think we did well."
Having been critical of his sides first half performance he leapt on the praise for their second-half showing.
'It may seem lucky, but it's fair'
The 28-year-old added: "Based on the second half is was deserved. They asked a lot of questions that we couldn't answer early on. We created a lot of chances as the game went on and conceded much less.

"We were good in possession and pinned them back on occasions. To score in stoppage time may seem lucky but all in all it's fair that we get this result."
As Vestergaard isn't used to scoring often he admitted it seemed a bit alien to be in the position of celebrating a goal, especially without fans.
He said: "I'm a bit out of practice with the celebration, I was looking for the away corner with the fans. Obviously, there still aren't fans in the stadium at the moment so that was a bit disappointing, but it was a great feeling to help the team to get the point.

"It was a matter of guiding it towards goal. Make it difficult for the goalie. I feel good, I feel confident. When everyone contributes it makes your individual job so much easier."