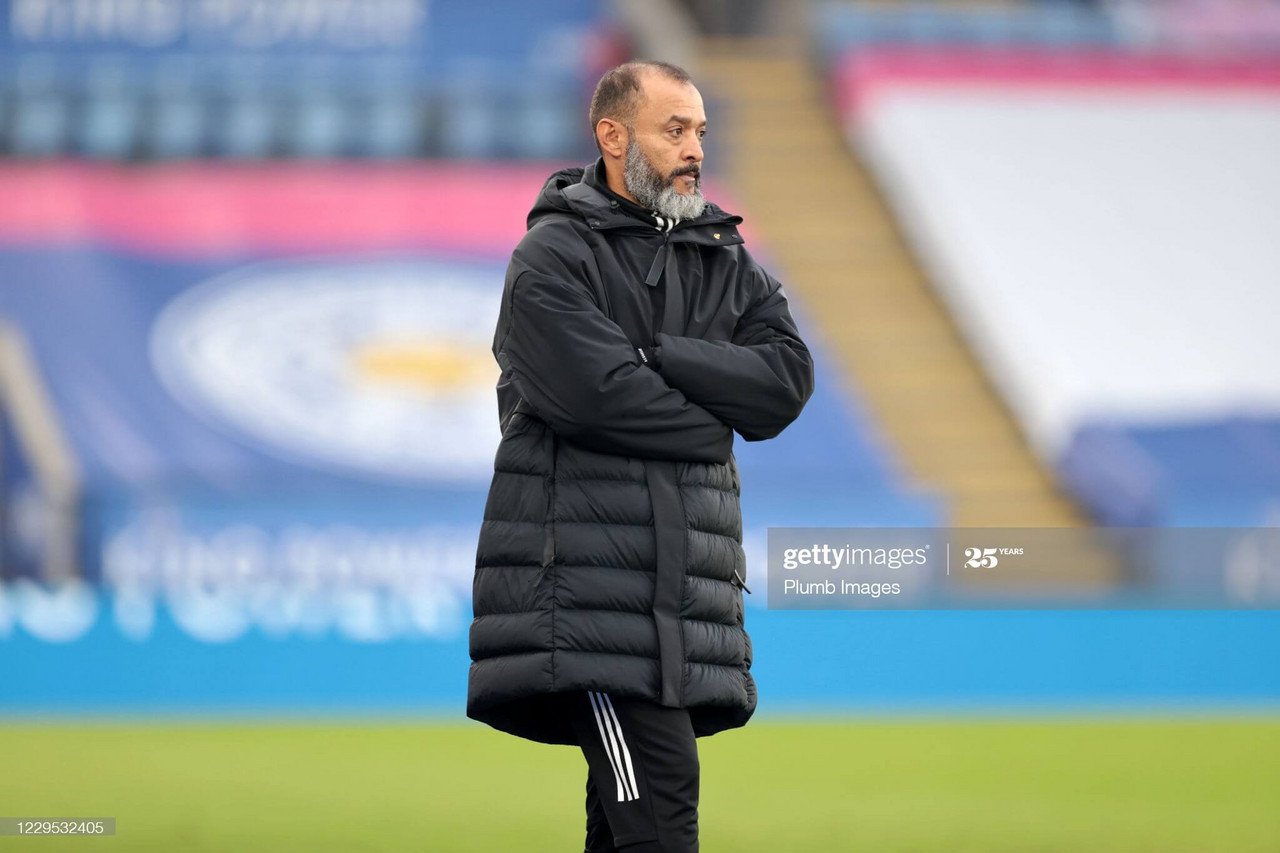 Wolverhampton Wanderers have the chance to move up to sixth in the Premier League with a win against Southampton at Molineux tomorrow night.
The Wanderers have earned 13 points from their opening eight top-flight games this season and they have only lost one of their last five league games, but that did come last time out away to Leicester City.
On the Southampton challenge
Ahead of the encounter, Nuno Espirito Santo made it clear that his side have a big challenge ahead of themselves.
"They are a very good team, good players, a good manager. They play with good intensity.
"We want to improve all aspects of the game, knowing that it is a big challenge in front of us. We always try to raise our standards. We want to embrace this challenge as a chance to play better."
On players returning from internationals
With tomorrow's game being the Wanderers first since the international break, Santo went on to admit that the break itself does become a slight worry with the crisis that the world is currently in.
"We had a lot of players involved in national teams, some in different countries. It is always an issue when we are facing a pandemic situation and infection rates are increasing, and players go to different environments.
"They return and have to be tested, and we have to wait for the results, so it is a worrying moment for everybody.
"It is public that we have the situation of (Conor) Coady, so let's hope and see".
On a spell without international football
The next international break is now not until towards the end of March and this is something that clearly pleases Santo after he said "The fixtures, the calendar is tough for everybody.
"The beginning of the season, so many international breaks which take the players away from the teams.
"Hopefully, when we enter this next period, we have more time on the training ground, more time together, and that can be good for us."
The Portuguese boss continued: "It will give you more time, but we always work with the detail in our minds, knowing that every aspect is important. This is a question of trying to make your time useful, it is what we try.
"Days we cannot try so hard on the pitch, we take advantage of that time to recover well, to pass info, all these things, so it is a matter of managing all the time you have.
On having more time to prepare
With Wolves being scheduled to play on Monday, it means that they have had more time to prepare than other top-flight teams have for their games and Nuno believes that this contributes to a current problem of the scheduling of fixtures in the Premier League.
"We have had more time than other teams. After the international break, it is always a delicate moment when we return and it is good to have more days, but at the same time, we realise it is not going to be for all teams.
"So, that tells us there is a big problem in the scheduling of fixtures, the time of the games, all these things are being discussed to be improved".
On the squads' current fitness.
Finally, with the team not having much time to recuperate and recover from the international break, Santo acknowledged that there are some fitness issues that need to be looked at ahead of the Saints game.
"We have some issues to assess. Friday was the first day that all the players returned to the UK. Saturday was the first chance we have had to be all together as a squad. We have issues so let's assess them".