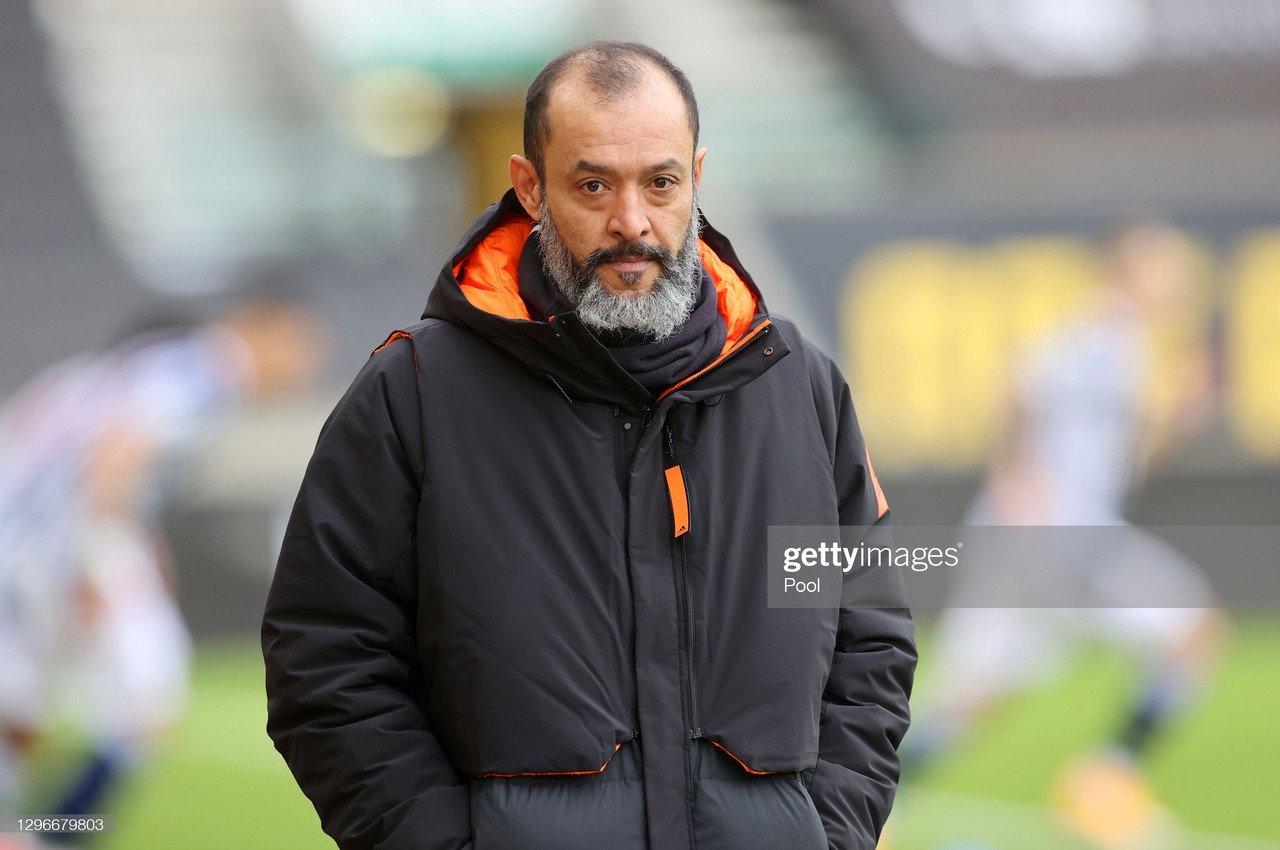 Wolverhampton Wanderers make a swift return to Premier League football tomorrow afternoon, away to Crystal Palace at Selhurst Park.
Nuno Espírito Santo's men are coming off the back of a hard-fought draw away at Chelsea last time out, where they defended resolutely against a Blues team with their new manager Thomas Tuchel at the helm.
Wolves are without a win in the league since the 15th of December.
The Wolves boss spoke to the media ahead of the clash.
• On Patrick Cutrone:
Nuno was asked about Patrick Cutrone, who he recalled from loan at Fiorentina earlier in the window, he came off the bench in the game against Chelsea
Nuno said, "anything can happen" then when posed with whether he will make a swift return back to Italy he said "We have to wait."
He then said: "The intention about recalling Patrick was mainly because we needed (him), and because he was not in a good position in Florence."
"So we decided to call him back, and now I count on him, his work and his training, but anything can happen. So let's wait and see."
• On squad depth and losing Aint-Nouri:
Wolves' young full back Rayan Aint-Nouri was taken off at half time against Chelsea, due to injury and Nuno addressed this in his pre-match press conference.
One positive for Nuno will be Morgan Gibbs-White making a return to team training after testing positive for Covid-19.
Nuno said, "We still have problems, big problems.
"Unfortunately during the game we lost Rayan. We have some more issues – I don't want to give you too many details, so try to keep it among us and try to take advantage of some kind of surprise. But we have issues we will try to solve with the squad."
• On Willian José:
Nuno addressed the signing of Willian José and he spoke about whether he is ready to make an impact from the start of the game.
Nuno will hope that José can have a similar impact on the team as Raúl Jiménez and really help the team up the table.
"He is one solution more, and a good option for us. He is a good player. He has integrated well, he had a couple of training sessions."
"Willian is ready to go and it is up to us to decide and take advantage of his enormous talent he has as a striker."
• On the Chelsea game and keeping a clean sheet:
In the game against Chelsea, Wolves kept their first clean sheet in the league since late October in a streak spanning 12 games.
Nuno was very happy that his team had finally managed to keep a clean sheet in the league, he had this to say:
"It was truly important for us as a team – it is one of the basics that we need to repeat, and to be consistent on that part."
"We made mistakes and that's over – we tried to solve them in the training ground, to try to eradicate it from our game. A clean sheet is the beginning of everything."
• On the game against Palace:
Nuno was asked about the match against Palace and whether it would be any different to the game in the FA Cup earlier in the month, a game that Wolves won 1-0 thanks to a Adama Traore wonder strike.
Wolves will be hoping for a repeat of what happened in the previous fixture, recording a clean sheet and winning the game.
"We expect a tough match like all the matches against Palace have been. They are always very competitive, they have a good squad, I have huge admiration for their manager, someone that I really, really appreciate and we expect a very tough match tomorrow."
"Every match is different; every competition is different"