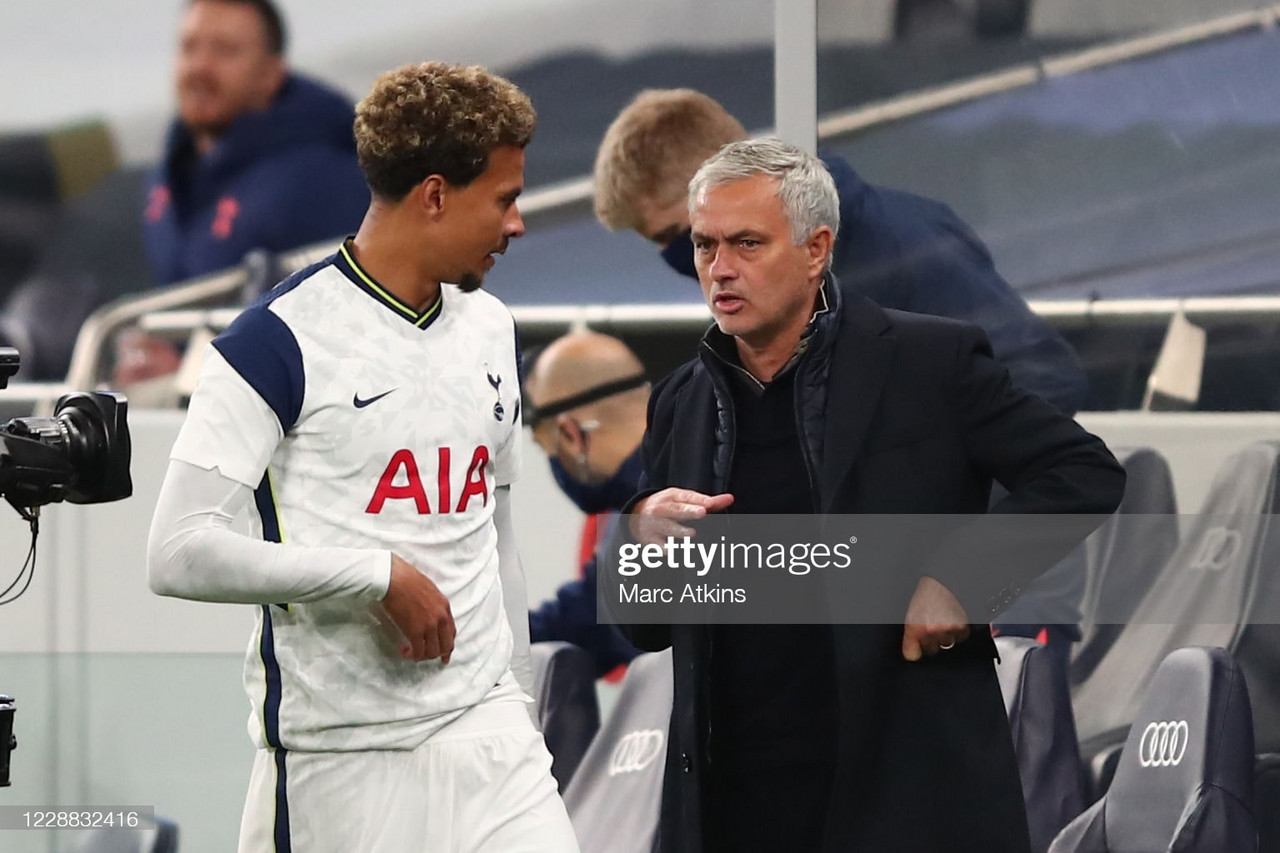 The 24-year-old had been sentenced to a footballing Siberia by Jose Mourinho, limited to just four Premier League appearances in the initial stages of the season.
The relationship between the pair appeared so estranged and irreversible that Dele Alli was hunting for a move to join former Tottenham boss, Mauricio Pochettino, at Paris Saint-Germain in the January transfer window.
However, with the window slamming shut on Monday evening, Alli was unable to cultivate a move away from The Tottenham Hotspur Stadium.
Mourinho confirmed, during his press conference prior to the Chelsea game, that he has since had a "good conversation" with Dele Alli.
He continued, "We spoke around this question that you asked me (leaving during the window), and I think we found very common ground. It's an important period of the season for the team and it's a very important period for him also. We need him. We need a good Dele Alli."
Mourinho affirmed that, once Alli returns from a slight injury which has kept him away from the squad for the defeats to Liverpool and Brighton & Hove Albion, the attacking midfielder will have a "fresh start" to rejuvenate his Tottenham career.
"I think he has the potential to be a very important player for us. A good Dele Alli can be very, very important for Tottenham.
"Of course, a conversation doesn't make miracles. A conversation doesn't put a player in great form or without any limitation in terms of fitness. However, I feel as if the conversation was maybe the extra motivation that he needed to be back as soon as possible. I believe that when he is physically ready, he will be in a good place mentally to go for it."
Bale unable to get a run of games
The Spurs Head Coach also said that he could not provide the run of games that Gareth Bale needed in order to allow the Welshman to build up his fitness, in what has been a disappointing return to Spurs for the now 31-year-old.
Mourinho was keen to address that it was not Bale's performance which he was unhappy with, after the 1-0 loss away at Brighton on Sunday evening. The 58-year-old said, "It was the team that didn't have a good performance. It was the team."
However, Bale was hauled off after 60 minutes, and with the forward yet to complete a full 90 minutes of football since his return in the summer, when asked if he could provide the desirable minutes to Bale in order to gain that valuable match sharpness, Mourinho said, "I cannot do it."
He continued, "In high level football, it is very difficult to do, especially in the Premier League, where the level is so, so high. That is very, very difficult to do."