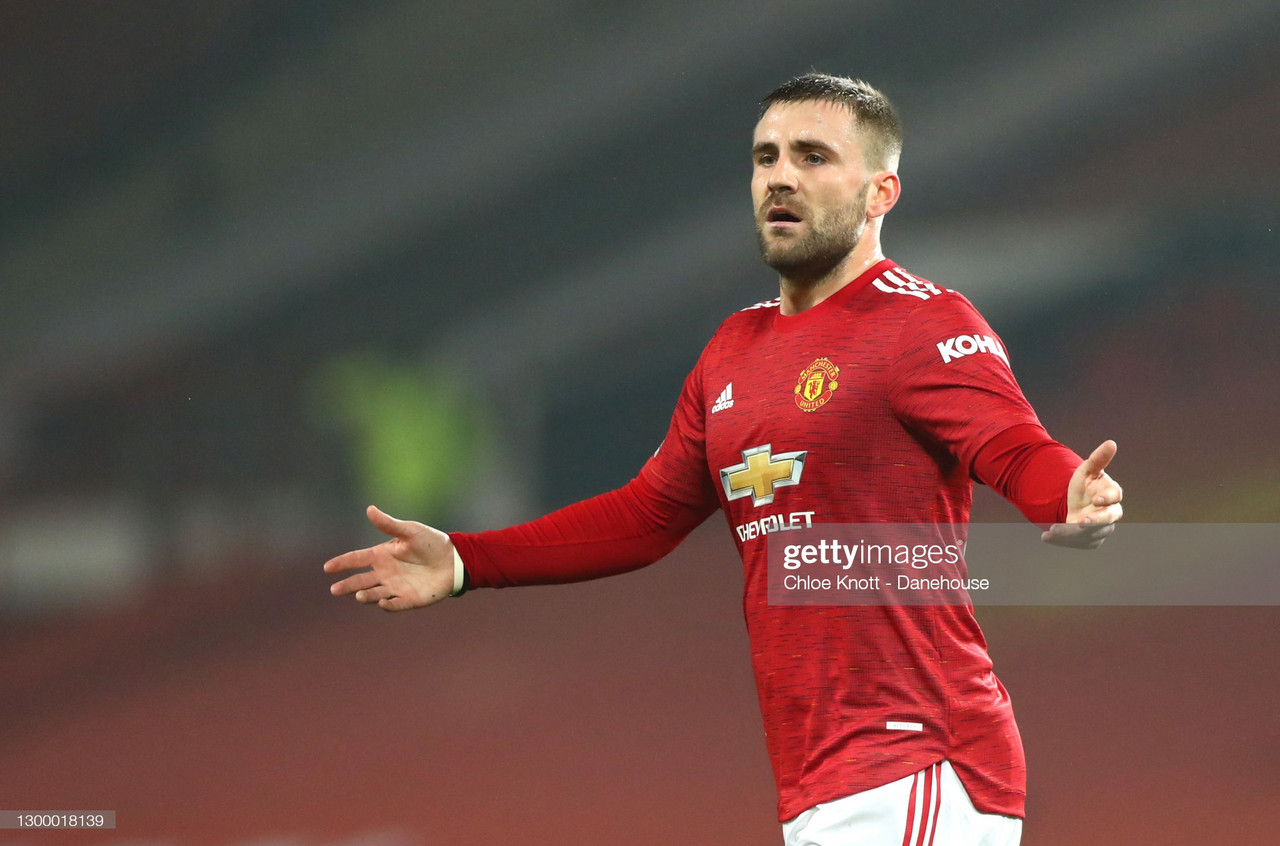 Luke Shaw has had an up and down career at Manchester United. At the time he signed, he was the fourth most expensive teenage defender with United paying Southampton £27 million which could rise to £31 million according to the BBC.
The hype for the young left-back was palpable with the Englishman having garnered a reputation as one of the best young defenders seen in almost a decade.
After his decent first season at the club, it was his second season which proved to be pivotal for all the wrong reasons. Shaw started the season in brilliant form after being publicly questioned by Louis Van Gaal, Shaw during his first pre-season tour in America in 2014 was described as "not fit" by the Dutchman.
Shaw came back the following season faster and fitter than ever with Van Gaal being delighted with the left back's progress having lost 3 Kilos after partaking in the Dutchman's rigorous fitness program, the defender improved massively.
However, things took a turn for the desperately unlucky for Shaw who broke his leg after a poor challenge from Mexican Hector Moreno, Shaw was sidelined for the remainder of the season.
When Van Gaal left, in came Jose Mourinho, who had a less than perfect relationship with Shaw. In April of 2017, Mourinho said Shaw, "had a good performance, but it was his body with my brain.
"The communication was possible because we were very close. I was thinking for him, when to close inside, when to open, when to press the opponent, I was making every decision for him," Mourinho said. This seemed to be a big concern for United fans and indeed United's coaching staff.
However, current United manager Ole Gunnar Solskjaer was brought in during the Christmas of 2018, Luke's performances improved drastically.
During the 2018-2019 season, Shaw contributed one goal and four assists, he was named Manchester United's player of the season. Shaw's tally of four assists was higher than his previous eight seasons assists combined for Southampton and Manchester United according to statistics website FBREF.
The 2019-2020 season was a difficult one for Shaw, the left-back struggled with injuries, starting only 20 games for United in the Premier League, with the emergence of Brandon Williams, Shaw was in and out of the team during the season.
During the summer of 2020, Brazilian left-back Alex Telles was brought in from FC Porto, the left-back was meant to be competing with Shaw and potentially overtaking the Englishman in the position and adding more attacking verve in the final third from the full-back position.
However, Shaw this season has arguably been the club's player of the season and should be in contention for the Premier League Team of The Year based on his performances this season.
With four assists in 19 Premier League games for the Red Devils this season, he finally seems to be showing his worth and highlighting to the rest of the league why United spent such a hefty amount of money on an 18-year-old from the South Coast. Shaw has improved his attacking game dramatically since the season kicked off, the number of crosses Shaw has made this season, is a good place to start.
Using FBREF to highlight Shaw's attacking improvement it's clear to see - in the previous three seasons, Shaw has put in 20, 36 and 24 crosses, compared to this season's number which is 52 and a career-high for the left-back.
Shaw has also switched the play 31 times this season (defined as an accurate pass over 40 yards) which is the most he ever has for United. Shaw has an 80% pass completion rate which may sound poor and it is his lowest pass completion rate in the past 4 seasons.
The benefits could be that Shaw, is attempting riskier passes and more attacking passes which therefore leads to passes being intercepted or cut out rather than the safer passes he attempted in previous seasons.
Shaw's shot creation actions (defined as the two offensive actions leading to a shot such as passes or dribbles etc) have improved drastically this season. Last season, Shaw's SCA per 90 was 2.18, this season his SCA per 90 is 3.70 which is a massive improvement from the left-back. His goal creation actions this season is 0.55, compared to last season's number 0.05. which is a huge improvement from the 25-year-old.
His dead-ball accuracy has improved dramatically completing 20 free-kicks which leads to a shot on target, a huge improvement on last season's number of 4.
Shaw's strength over the last two seasons have been the defensive side of his game, the full-back was responsible for keeping Mohammed Salah, Kylian Mbappe and other high-level wingers out of the game. His tackle win percentage this season and last season has been 69% and 70% respectively, very high for a full back.
His tackle win percentage against dribblers running at him is also very impressive considering his position. The previous two seasons prior to this were 42% and 33%, this season however despite his increased contribution in the attacking phase. His tackle win percentage against dribblers this season is 60%. This is a very impressive improvement from the full-back.
One criticism levelled at Shaw is his ability or lack of to get up and down the pitch or in other words his natural fitness. However, this has improved tenfold, the number of successful pressures from Shaw on opposition players with the ball has improved by 12% on last season's number of 28%, this season it is now 40%.
If Luke Shaw can continue his brilliant form for the rest of the season, then he should along with Bruno Fernandes be in contention for the club's player of the year award. On top of this Shaw would surely be in contention for an England call up, for the first time since the back end of 2018 and it would be fully deserved for the Manchester United left-back.