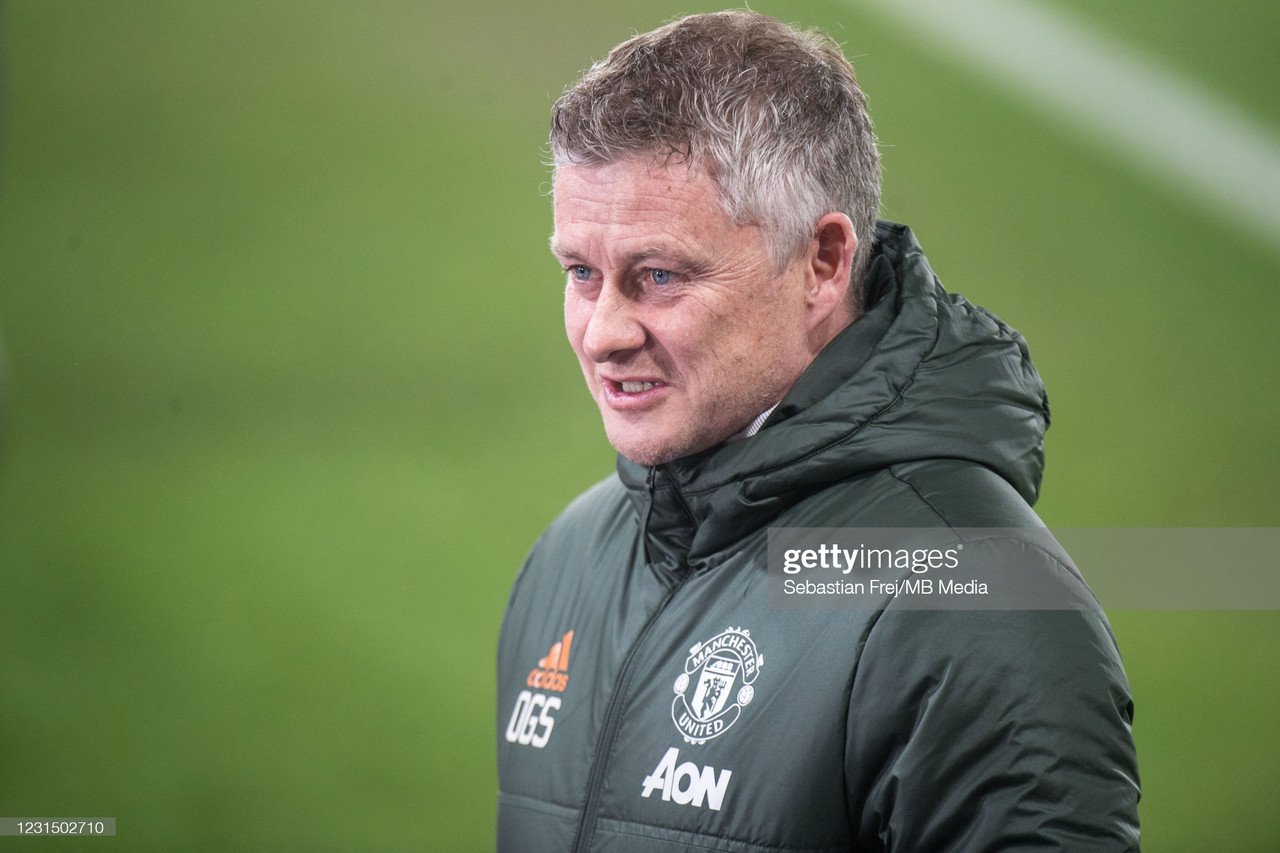 As far as drab games of football go, Wednesday night's encounter between Manchester United and Crystal Palace was right up there.
The game served as a perfect opportunity to claim three points and solidify second position in the Premier League, after Leicester City had dropped points earlier in the evening.
However, similarly to much of the talk around United in recent weeks, Ole Gunnar Solskjaer's men struggled to create throughout the 90 minutes and ultimately paid the price.
The away side had a positive five or ten minute period in the first half, with Luke Shaw and Marcus Rashford overloading the left flank.
Despite the former whipping in several inviting deliveries, this was to be United's only decent spell in the game.
The remainder of the 90 minutes saw the Reds fail to string passes together, have one shot and target, and there was even clear evidence of disagreements and arguments in the camp.
If it wasn't for Dean Henderson stepping up and making a top-drawer save to deny Patrick van Aanholt in the dying moments of the game, United would have come away with zero points – nobody associated with United could have complained if this were to be the case.
The United boss told MUTV:
"It was a disappointing and frustrating night. We didn't create enough pressure or momentum to create the big chances that we need to win a game of football.
We had a couple of moments but couldn't take them. They [Crystal Palace] didn't have much either. It was a game that probably deserved a draw. None of us deserved to score but sometimes that is just the way that it works out. We didn't find the quality that we normally see but we know that attitude and approach to the game were right."
When asked if United's recent lack of goals were a head-scratcher, the Norwegian responded:
"The last week has had three games, yeah we haven't conceded and haven't scored, but it's only been a week. A week in a year that has been so strange and demanding with all of the games that we've played, recovery, training and everything they've done. If all we have to worry about is one week in a season then that's not too bad."
Solskjaer was asked about Dean Henderson's concentration, to which he answered:
"That is the challenge that he's going to face here at Manchester United – we hope anyway, that he's not going to have a lot to do. He showed good concentration, good reactions, and saved us a point probably. So well done."
When asked if a Manchester derby is the perfect game to get his team going, then United boss said:
"Of course, but we are going, don't worry about that. The approach, the attitude, everyone is giving everything that they've got and that is the brilliant thing with these boys. They always give everything. Don't worry about us not getting going, we are already going but the derby will give us that little bit of extra spice. The disappointment of tonight will come back as motivation and inspiration for the next game because when we play them, [Manchester City] that means a lot for us and for the fans so we are going to give everything."
The Red Devils will make the short trip to the Etihad Stadium on Sunday afternoon as they look to put an end to Manchester City's 21 game winning run and close in on their opponents in the league table.
On Thursday, United will be back at Old Trafford to play against AC Milan in the Europa League round of 16 first leg, with the potential of coming up against former United star Zlatan Ibrahimovic.