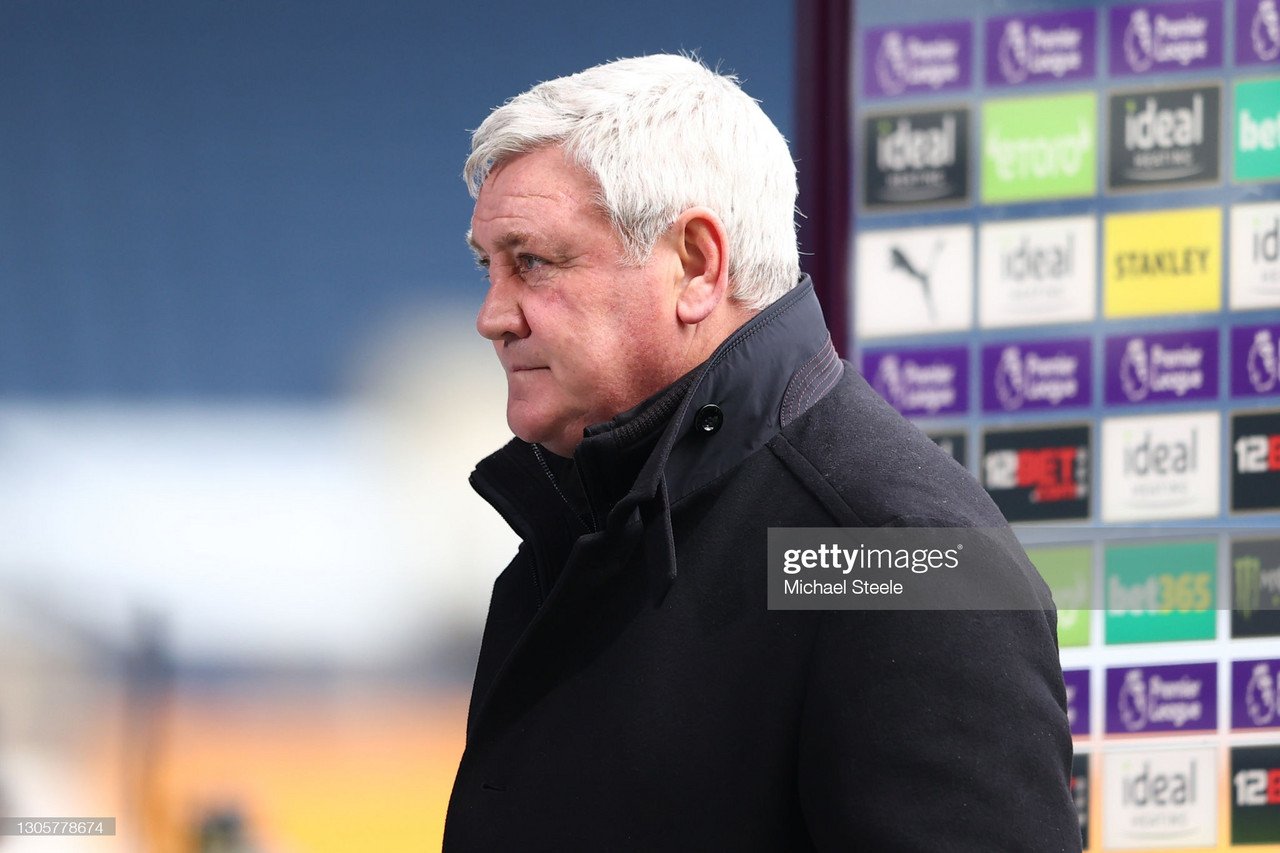 Newcastle United did very little to boost their chances of staying in the division as they limped to a goalless draw with West Bromwich Albion.
In what is looking increasingly likely to be a Championship fixture next season, it was the Baggies who showed the majority on initiative to try and claim three points but they were left without reward.
Without arguably their best three players Newcastle looked lost and out of ideas in how to worry the leakiest defence in the division, extending their dismal run of form to just two wins out of their last 18.
Matters where made worse a few hours later as Liverpool lost their sixth straight home game against Fulham meaning the Cottagers have cut what used to be a 10 point lead to just one point.
What did Magpies boss Steve Bruce make of the display in the Midlands?
Couldn't fault his players
Any Toon fans that hadn't been bored into a coma after watching the game at the Hawthorns will no doubt have been left scratching their heads in confusion when Bruce came out and praised his players post game.
"It wasn't a classic, was it? That's for sure.
"We're disappointed we haven't come here and won but we always knew it was going to be difficult in the circumstances. You'll take a point and move on.
"I couldn't fault their effort or endeavour to make sure they got something from the game. I thought that was self evident, but at certain times we just lacked that quality in the final third which deserted us."
Effort and endeavour are words that will not be on the mind of many people after watching that display as most of Newcastle's players spent the game simply going through the motions.
He may have a point about his side lacking a bit of quality in the final third but the nature of the performance meant that United were very rarely able to get themselves in the final third unlike the opposition who were only unable to gain all three points due to being wasteful going forward.
Difficult end to a difficult week
A training ground bust up, a 'mole' in the dressing room, journalists being banned and more speculation over a takeover that was meant to have happened almost a year ago; just another week at Newcastle United.
Newcastle's performance at the Hawthorns may not have been as explosive as Matt Ritchie labelling Steve Bruce a coward but it is likely to be equally as damaging to morale in the camp.
"We've had a difficult week and I don't want to regurgitate it for another moment. The players have shown they're on the same hymn sheet as everyone else, determined to make sure we do our best in terms of staying in the Premier League."
In the match, Newcastle were out passed, had less attempts, less corners and had significantly less attacks. They were hopeless. The team and the shape looked completely disjointed so you really have to question what hymn sheet it is that they are allegedly singing from.
Bruce continued to say: "With the problems we've had in the week; the big injuries we've got at the top end of the pitch - i thought they did the best they could."
The injuries are a huge factor of course but if this is the best this bunch of players are capable of, Newcastle do not stand a chance of staying up in the Premier League.
Lack of goals and good attitude
Newcastle's top goalscorer in the league in the starting 11 was Jeff Hendrick with two and on yesterday's showing Bruce is right to be worried about where the goal are going to come from in his side's bid for survival.
"We've tried to work and be better at that (free-kicks) and be a little bit inventive which nearly worked.
"Last year Jonjo was our top scorer with 6 goals and we've got to find a way without our three most creative players. We have to simply find a way.
Scoring goals is rightly a huge worry for the Toon boss and something that he must work out sooner rather than later.
In pointing out that Jonjo Shelvey finished last season top scorer, Bruce is pointing out just how big the loss is of his three most attacking options.
It is for this reason that makes it even more confusing that he decided to go into the game without a striker on the pitch.
He also said: "Their attitude was the reason we got a point today."
For a change, this statement is something that most Newcastle fans will agree with.
It is because of the attitude of the players that Newcastle were outclassed by the second worst team in the league, why they are just one point ahead of the bottom three and also why Newcastle have won two of their last 18 games.
Quietly confident about survival
Bruce claims that he is still confident that his side will remain in the division.
"Our goal is to stay out of the bottom three and with the players we've got, we can do that.
"It's not about performances. We have to find a way. I'm quietly confident we'll do that."
Newcastle's next two see them take on Aston Villa and Brighton and Hove Albion and it is imperative that the Magpies pick up points.
It is unfortunate that the three big players missing have missed the run of games where Newcastle have a run of winnable games and will likely be back to take on the likes of Liverpool, Manchester City and Leicester City.
'It's vitally important to make sure we keep the run going'
"In the last six games, we've won two and drawn two and only lost to Manchester United and Chelsea, so it's vitally important to make sure we keep the run going."
Where to start?
Unfortunately, Bruce is inaccurate and his side have won just one of the games in the last six and have just three games in that sequence.
Quite what 'run' Steve Bruce is talking about is unclear. Over the last five games United are 14th in the form table, last 10 they are 18th and last 15 they are 19th.
Newcastle have won two games from 18, it is absolutely gobsmacking that this be the type of run that the manager thinks we must keep going.
Simply put if Newcastle can manage to 'keep the run going' they will be relegated to the Championship.