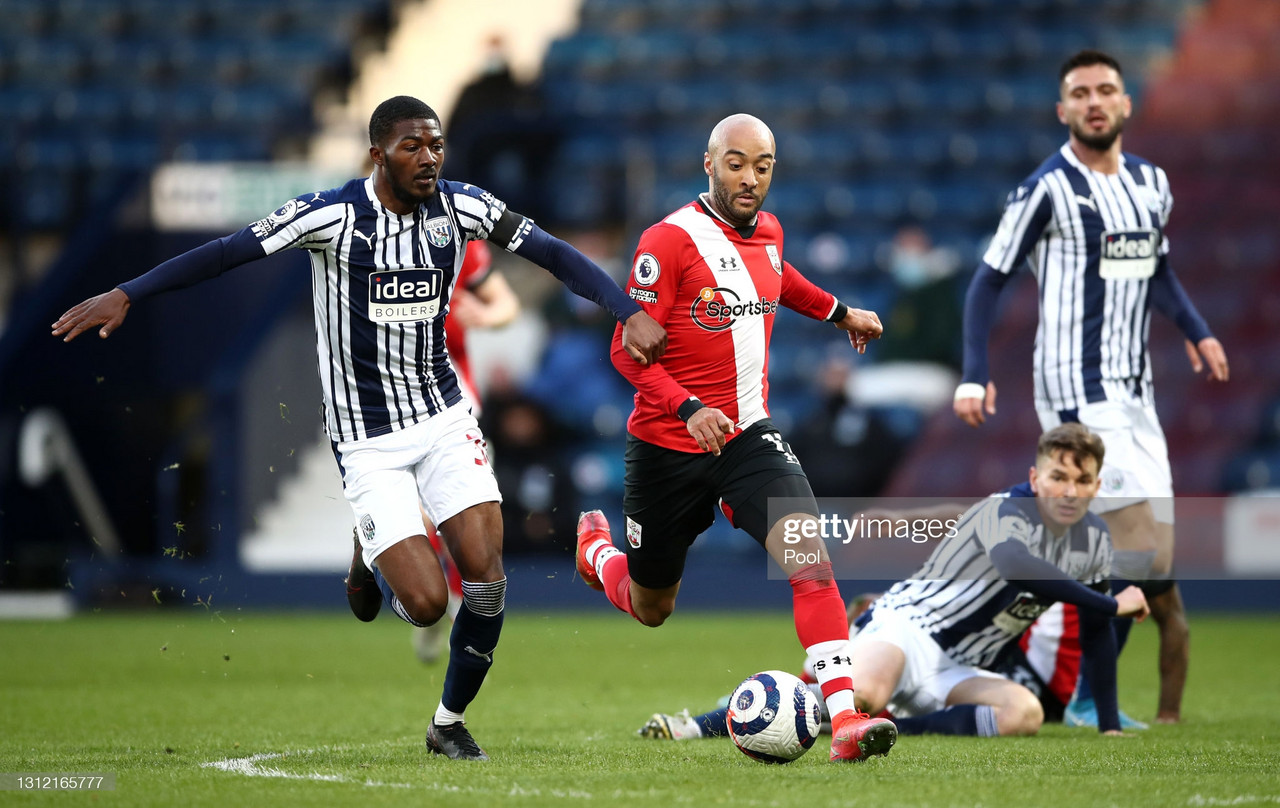 It has been a curious few months for Ainsley Maitland-Niles. Called up to the England squad for games against Iceland and Denmark, Arsenal turned down a £25million bid from Wolverhampton Wanderers in September 2020, citing that they say the Englishman as part of their season's plan.
Between that move failing to materialise and his eventual departure, however, Niles made just five starts for Mikel Arteta's side, none of them in his favoured midfield role.
This made a January move away from the Gunners inevitable, and it is testament to Maitland-Niles' determination to play in midfield that he turned down a move to Southampton in favour of guaranteed minutes in the centre of relegation-threatened West Bromwich Albion's midfield.
Perhaps with a point to prove, Maitland-Niles walked away from the fixture between his two January suitors on the winning side, man-of-the-match award in hand.
For a man who has said time and time again that he views his future in midfield despite his performances for club and country at full-back, it must have felt like clear vindication.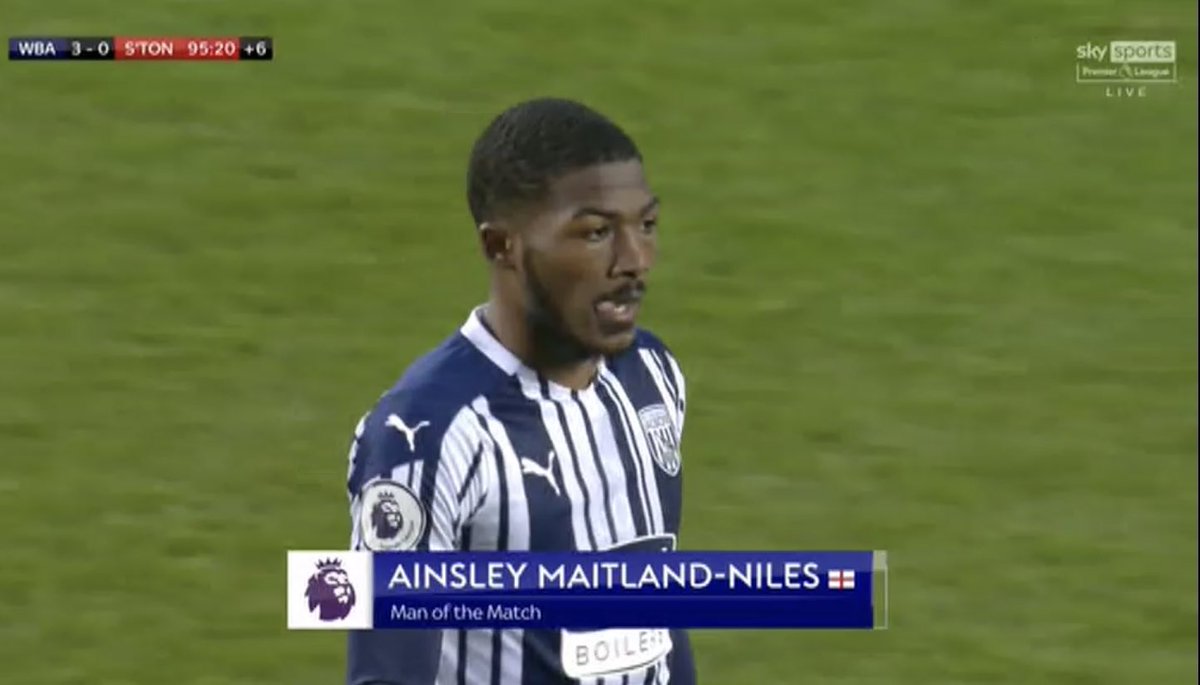 By the Stats
Alongside Okay Yokuslu, another January loan signing, Maitland-Niles took up position ostensibly on the left side of central-midfield. The 23-year-old made completed 21 of his 30 attempted passes, with a pass accuracy of 70%.
These are underwhelming numbers perhaps by Arsenal standards (Granit Xhaka's pass accuracy across the season has been 90%), but it requires context.
Whereas the Gunners' tend to dominate and recycle possession well, West Brom had just 39.5% of the ball against Southampton, and looked to break from deep with faster, riskier passes.
Across the entire West Brom side, the average pass accuracy was just 67%, suggesting that Maitland-Niles was slightly above average, but nothing to write home about.
Maitland-Niles also contributed defensively, making two tackles and two interceptions, as well as completing three clearances. He also completed a dribble, although his 2 unsuccessful touches combined with him being dispossessed twice will give his parent club food for thought.
It is not just against Southampton that Maitland-Niles has appeared careless in possession. His league average of being dispossessed 2.1 times per game places him 7th highest for this stat (amongst players playing more than 500 minutes), and first amongst central midfielders.
Arsenal fans can take some solace by the fact that Manchester United's Paul Pogba ranks 2nd, suggesting that perhaps it is indicative of his role as a more adventurous midfielder.
For reference, Arsenal's current midfield of Xhaka and Thomas Partey are dispossessed an average of 0.4 times per 90 each, although they are much more "safe" passers of the ball.
Where does his future lie?
For Maitland-Niles, this summer represents a huge crossroads in his career. He offers dynamism that Arsenal currently lack in their midfield, but his carelessness in possession across his loan spell to date means that he would be unlikely to play in the no.6 positions currently occupied by Xhaka and Partey.
This only leaves the number 10 role, currently occupied by Martin Odegaard, and which Maitland-Niles appears ill-suited. The Englishman appears to suit the "free 8" role that would appear were Arteta to move to 4-3-3, but this seems unlikely to transpire any time soon.
Despite being a fan-favourite, he is one of few players in the Arsenal squad that holds significant resale value, with two years left on his current deal with the Gunners, and by virtue of being young and English.
Were Arsenal wanting to rebuild the squad in any significant way, Maitland-Niles could be one of those moved on in an attempt to raise the funds to do so.
If he continues to put in match-winning performances for Sam Allardyce's side, however, that could prompt a rethink in North London.