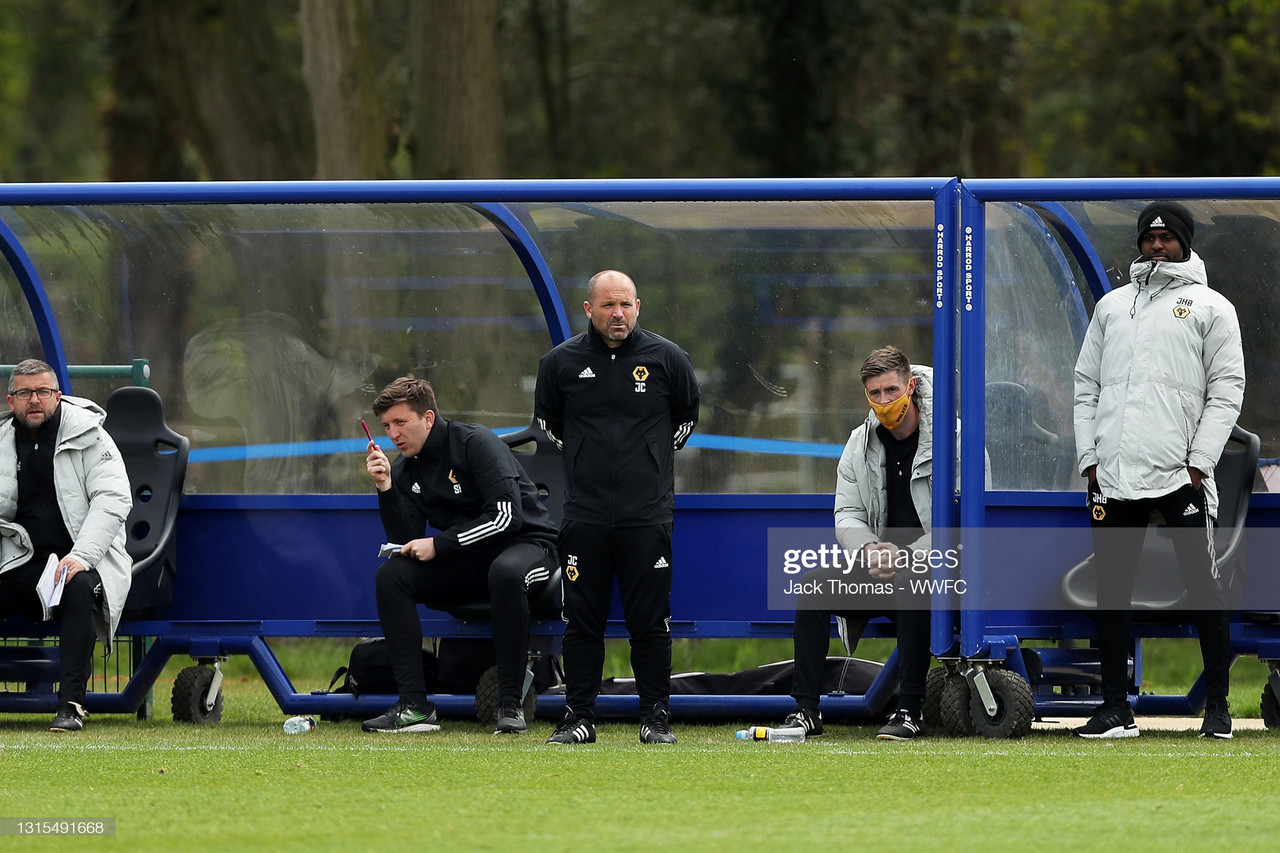 Wolves under-23s manager James Collins claims his side is progressing nicely but admits there is still work to do in pre-season.
The Wanderers kick-started their pre-season schedule with a goalless draw with Sheffield United on Tuesday and face Hull City on Friday before kicking off their Premier League 2 campaign against Middlesbrough.
Speaking to wolves.co.uk, Collins discussed his side's pre-season so far, "Although the results might not show it, it's been positive and we've seen a lot of positives in our performances, but we've still got a lot more work still to do."
Collins continued: "We're progressing nicely, but we've still got a lot of hard work to din the next week-and-a-half before the season starts."
In Bruno Lage's first team, players such as Christian Marques, Hugo Bueno, Chem Campbell, Luke Cundle, Pascal Estrada and Taylor Perry have all been involved, leaving the under-23s with a very young set of players.
Alongside a number of players missing due to isolation, Collins discussed the young set of players within his side.
"We've had quite a few players missing through isolation during the last few weeks, and just before we came away to York, another three have had to isolate because of Covid.
"We've also seen the first-team keep hold of the players throughout pre-season, which is terrific. This means they are doing ok, because the manager is trusting them to work with him.
"I know I saw this every week, but we're extremely young at the moment and we had three or four under 18s and under-18s in our team yesterday, but they surprise you with how well they do at times, the improvement they show and they're willing to learn."
Speaking about the goalless draw with the Blades, Collins said: "It was a bit of a frustrating game and definitely one for the purists. We showed good control at times and had a good shape after working on a slightly different 4-3-3.
"The boys worked hard on some of the patterns we were trying to do, but what we didn't do it threaten the back enough and we didn't get behind them enough, although we did have chances, and possibly should have edged it.
"But we're still a work in progress. There was some good stuff, but still plenty to work on."