Jürgen Klopp believes Liverpool should have been awarded a penalty in their 2-2 Barclays Premier League draw with Newcastle United in which they surrendered a comfortable two-goal lead at Anfield.
Goals from Daniel Sturridge and Adam Lallana put them in full control at the break, before Papiss Cisse and Jack Colback's strikes at the Kop end brought the visitors level by the 65th minute.
Quizzed about whether his side's recent performances had taken their toll, with the Reds on course for their fifth win in a row in all competitions before Newcastle's comeback, Klopp admitted: "I'm not sure."
Reds did really well and were the better team, argues Klopp
He told journalists that his side did "really, really well" in the first-half, particularly given that their opponents had "the highest motivation in their situation."
"I think they [Newcastle] are now happy with the point but I think before they thought they could maybe beat Liverpool at Anfield," added Klopp, who said that the hosts were "the clear better team" in both halves "other than around the two goals we conceded."
He said that it is "not too good" that Newcastle had two shots on target which result in two goals but simply admitted: "In this moment, we have to accept it."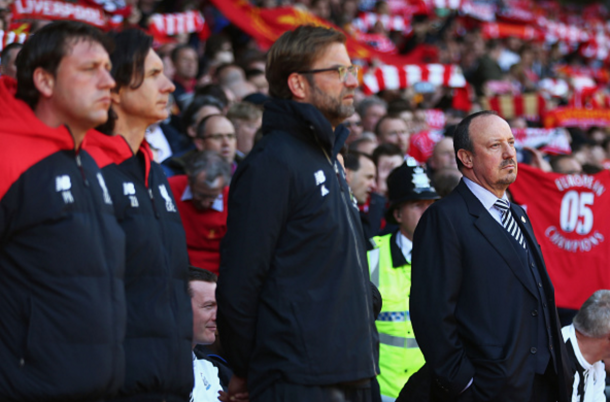 However, the German still said that the Reds "really did well in a lot of parts of the game" and declared that they "cannot think about this too much" and instead "have to carry on" and "have to work."
"Today, especially first-half, was really good and the second-half - after the draw - a game can change but it didn't," he continued, saying that they were "still dominant" and "played football."
Klopp described it as "an intensive game" and said that it came "aftre an intensive game" and "against a rested opponent" and said therefore that his team "did really well."
But he also rued their lack of luck, saying they needed "a little bit" of fortune in the game's "decisive moments" as he explained: "I don't know, an inch on a boot and the ball goes there or inside."
Klopp: "Sturridge foul was a clear penalty"
The Reds boss also insisted that Liverpool should've had a penalty for when Daniel Sturridge was brought down inside the box underneath pressure from Vurnon Anita in the second-half.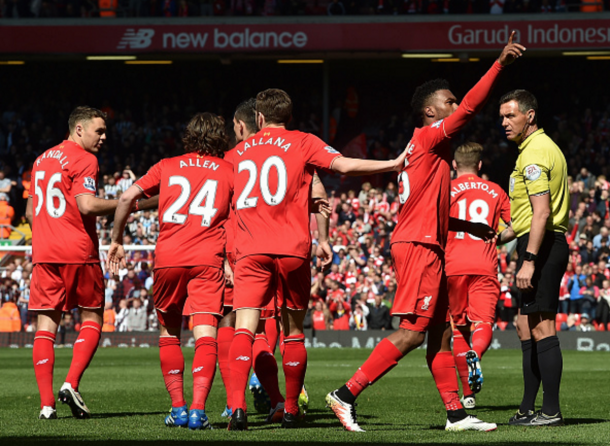 "We had this penalty situation, I think it was a clear penalty, but it's not important what I think," Klopp said, continuing that the full-time result was "not too good" but that they "have to" and "we do accept" it.
On Sturridge, who scored his third goal in as many games and his 11th of the season in all competitions, the manager said that he is "in the best shape for a few months" and that "[playing] 90 minutes is no real problem any more" which is says is "good."
"You cannot see a difference between the first 60 and the last 30," Klopp explained, saying it was "very, very important" that there was no drop off in his performance after scoring a "wonderful goal" which he said "was not even a real chance" but that he "made the best of."