With Liverpool the most featured team at this summer's European Championship alongside Juventus - how have the players for the Reds fared so far?
Martin Skrtel
It has not been a great year for Martin Skrtel and it does not look likely that it will improve any time soon as the Slovakian captain was run ragged by the Welsh attack in their opening fixture.
The centre-back was a liability for his national side and was lucky to have remained on the pitch following what looked like a deliberate elbow on Jonny Williams that the officials missed - as it surely would have resulted in a straight red if they witnessed it.
So after one match, the defender has done little to regain the confidence that has been lost in him over recent months and with Liverpool manager Jürgen Klöpp likely watching on, it could spell the end for the 31-year-old. That is if his future was not already decided.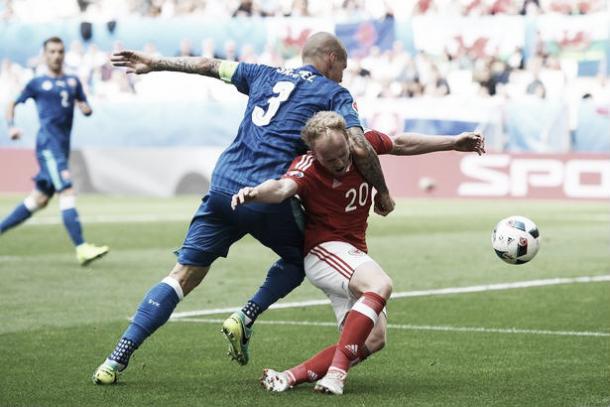 Joe Allen
After becoming a key figure for the Reds in his latter months, the Welsh Pirlo (or Welsh Xavi) is looking very good in Welsh red also. He he was the star player in their victory over Group B rivals Slovakia.
Allen picked up the Man of the Match award and completely ran the midfield, bringing a sense of calmness to Chris Coleman's side and he may be one of the shining lights as Wales look to progress in their debut European tournament.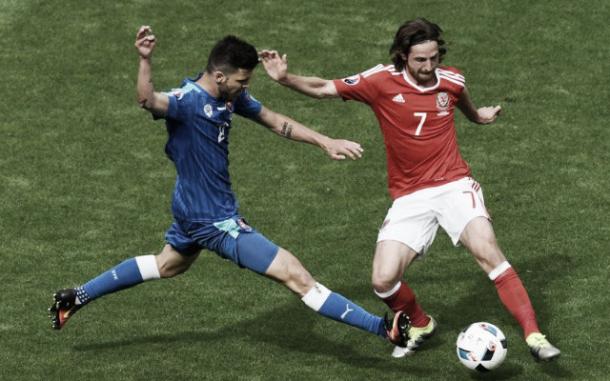 Danny Ward
A somewhat shock starter for Wales was Danny Ward after regular shot stopper Wayne Hennessey suffered an injury set-back, but the youngster made the most of his opportunity as he earned his third cap for his country.
Despite failing to keep a clean sheet, he was at little fault for Slovakia's goal, however he was able save his side when called upon and earned a rave review from manager Coleman as he labeled the former Aberdeen loanee as 'outstanding'.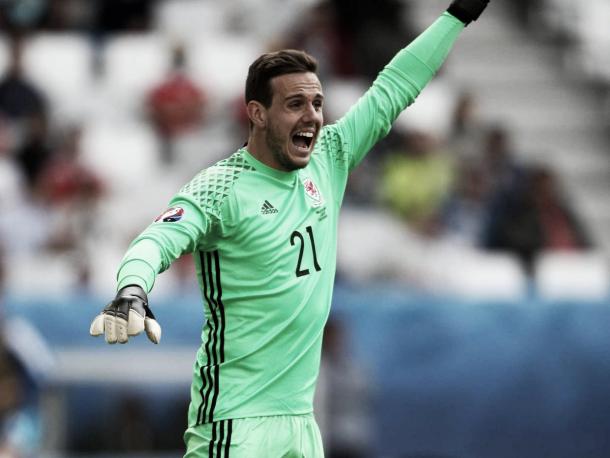 Adam Lallana
The Liverpool play-maker was the only member of the Reds present in England's starting XI as they battled against Russia in their 1-1 draw.
The Three Lions were ultimately unfortunate not to have claimed all three points as they were more than deserving but their failure to put away chances and their lack of attention in defence cost them dearly.
Adam Lallana however was an important cog in Roy Hodgson's machine as the 27-year-old provided a number of chances for his teammates, as well as creating several for himself.
His presence diminished greatly in the second half as Leonid Slutsky's men began to press harder and quicker, however he was still one of the standout players and is in line to retain his place on Thursday.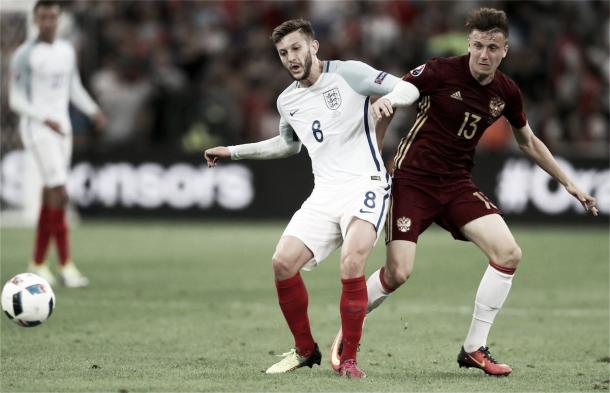 James Milner
The Liverpool vice-captain replaced former Red Raheem Sterling following a less than impressive performance from the winger in England's draw.
James Milner's introduction was seen as an overall negative due to the presence of Premier League hotshot Jamie Vardy, who scored 24 goals last term, who was left on the bench.
As England succumbed to a late equaliser there were collective groans, and the 30-year-old had little impact in his late introduction as the manager's plan to include his experience to nullify the Russian attack back-fired.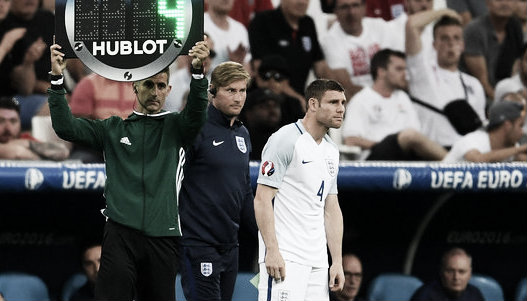 Daniel Sturridge
Despite his impressive goal-scoring rate and stunning goal for the Reds in Europa League final, Daniel Sturridge was left on the bench by Hodgson, despite the need for a second goal to kill the momentum of the Russians.
The 26-year-old is however expected to feature in England's next match against Wales, with his role not yet known at this time.
Nathaniel Clyne
Again in the England game, the decision to start Kyle Walker over Nathaniel Clyne brought split views, with many fans fearing it was the wrong choice while an equal number could understand the logic in Hodgson's decision.
Despite neither player having a fairly strong domestic year, Walker was part of Tottenham Hotspur's title charge and is the more experienced out of the two having been in and out of the squad since 2011.
Jordan Henderson
The fitness of the Liverpool captain has been a major issue over recent months and he was lucky to have made the England squad following a knee injury he picked up in April.
The 25-year-old is not likely to be a regular player under Hodgson with the likes of Wayne Rooney, Eric Dier, Dele Alli and even Jack Wilshire ahead of the former Sunderland man, who may be a bench warmer for the duration of the tournament.
Emre Can
Getting a call up to Germany's national team is hard enough, managing to break into the side to travel with the team to the Euros is even harder, but breaking into Joachim Löw's star studded side to feature at the tournament may be a stop too far for Emre Can.
Following a difficult first season at Bayern Munich; Mario Gotze managed to retain his place in the World Cup winning side and with Sami Khedira, Toni Kroos and Bastian Schweinsteiger all ahead of Liverpool's no.23 he too, like Henderson, may not even feature at this year's tournament.
Divock Origi
The Liverpool forward has overcome major obstacles in his footballing career as, following his inclusion in Ligue 1's worst team of the season in the 2014-15 season, he has managed to become a key figure on Merseyside.
He led the line at the World Cup two years ago for his country but it seems that manager Marc Wilmots is keen for Romelu Lukaku to lead his forward line, forcing the 21-year-old to wait patiently for his opportunity.
He featured in Belgium's 2-0 loss to Italy and he missed a great chance late on to give his side hope of a comeback, but he stood himself in good stead as he was able to become an instant threat on the pitch.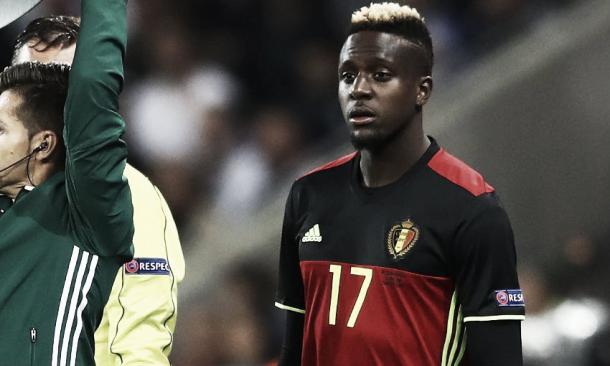 Simon Mignolet
The goalkeeper underwent a successful rebuild of himself in the latter months of this season, becoming more assertive which reassured Klopp's confidence prompting a new contract to be signed.
Despite him being first choice at Anfield currently, he is certainly not first choice for his national side as Thibaut Courtois has made the position his own and Simon Mignolet is not likely to force Wilmots to change his mind anytime soon.
However if the opportunity does present itself he will be hoping he can impress majorly as, following the arrival of Loris Karius, his position on Merseyside may be under threat.
Christian Benteke
The Liverpool striker has split opinions over whether his debut season in a Reds shirt was a success or not, however since falling out of favour at Anfield it has led to repercussions for his national side as Lukaku and Origi both stand ahead of him in the pecking order.
Despite Christian Benteke racking up nine goals for the Reds, it was not enough to impress his manager and he will be lucky to feature for The Red Devils this summer in France.