As reputable journalists continue to throw names at the chalkboard that is Liverpool FC's transfer rumours, it appears that one name has stuck.
Sadio Mane.
Indeed, as the days and weeks go by it seems more and more likely that Liverpool really are interested in yet another Southampton player, with the winger admired greatly by Reds boss Jürgen Klopp.
The reports are shy of stating that Liverpool have launched a bid, but after the signing's of Nathaniel Clyne, Dejan Lovren, Rickie Lambert and Adam Lallana in recent years, you'd be forgiven for thinking that Ian Ayre has got the number on speed-dial.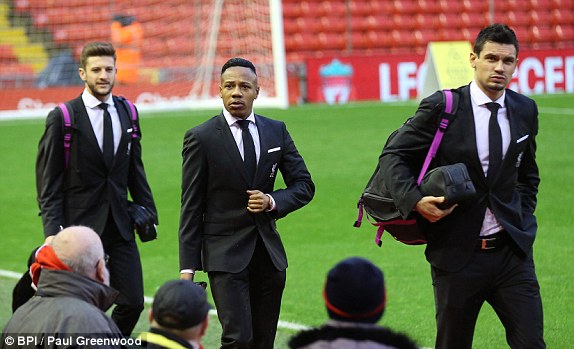 Especially given that there's potential for unrest amongst players on the South Coast at the moment, following the recent departure of manager Ronald Koeman, to a side that Liverpool know all too well, Everton.
Klopp has been on record in the past as saying that his squad lack pace, stating on other occasions, in one word or another, that he'd be interested in signing a winger this summer.
So, all things considered, a potential deal looks likely. But is it the right one for Liverpool?
Well, he is a good player, sometimes...
It can't be argued that Mane is a very good footballer. And on his day, at his best, an exceptional one. When hitting top form, he's hardworking, quick, skillfull and a superb finisher.
For a perfect example you only have to go back a couple of months, when he bagged a hat-trick against Manchester City, completely tearing apart Manuel Pellegrini's side as Southampton won 4-2. He doesn't only do it against the top teams either, with his most recent hat-trick prior to that being in the 6-1 demolition of Aston Villa a season prior.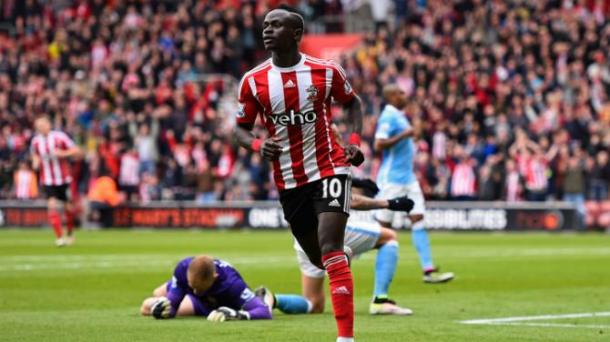 He gets goals from wide areas, something which Liverpool have craved in recent seasons, with talented attacking midfielder's such as Philippe Coutinho and Roberto Firmino thriving more in central roles.
How many goals, you ask? 15 for Southampton in all competition this season, at an average of one every 207.6 minutes. So, just under a goal every two games. Seems ideal for a winger, doesn't it?
Add that to the fact he'd be playing with better players and under a better manager if he moved to Merseyside, it'd be hard to argue that a move for Mane doesn't make sense...
Well, actually it wouldn't.
Inconsistency, price-tag, mentality...
As good a player as Mane is on his day, casual research will show you that it isn't his day all that often. Klopp will undoubtedly have been impressed with the Senegalese international last season, as he scored a late equaliser at Anfield before bagging twice in Southampton's remarkable comeback at St Mary's.
So, what's the problem? Well, Mane didn't score a single league goal inbetween those games. His inconsistency is a major issue, one that could well put Liverpool off signing him. The only goal he managed in that time period came in the League Cup, against Liverpool. In quantative terms, his goalless run in the league lasted 18 games.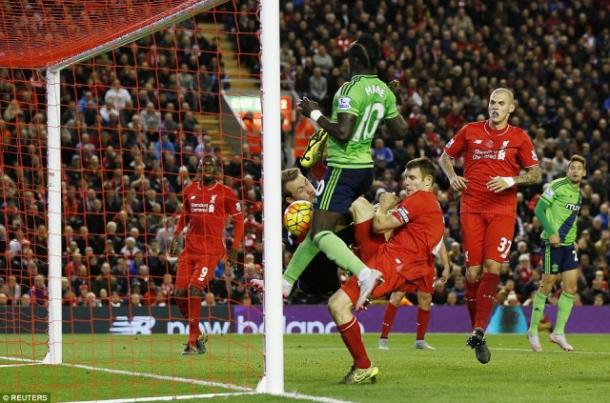 Finishing the season with 11 league goals looks impressive, but not so much when you see that eight of those goals came in the last eight games.
When spending upwards of £30million on a player, you're expecting consistent quality, not stat padding.
Yes, upwards of £30million. Reports contrast eachother, and a potential fee for Mane goes from around £25million to £40million, but the general consensus is that Southampton will demand at least 30 for their star, determined to prevent Liverpool from poaching another prized asset.
That could be enough to see the Reds depart from the deal, due to a number of suitable alternatives out there that could come at a cheaper price. Perhaps they've already got one signed up, if Klopp can revive the forgotten Lazar Markovic.
Price tag and inconsistency, I haven't yet mentioned mentality. Indeed, that could be a stumbling block. Some have cited Mane as difficult to work with, but many players often are, especially when they're striving for a move to a 'bigger' club, but Mane isn't only a dressing room liability, but one on the field too.
He picked up two red cards during his goalless run last season, indicating that when the going gets tough, Mane gets going. During the last four season's he's picked up 26 yellow cards and six red cards, something that isn't natural for a player of his stature and position.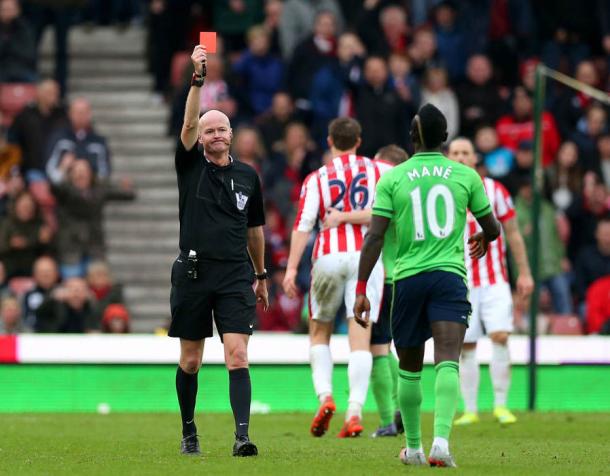 So, it's probably a no to Mane?
A well known English pop singer once sang that it's not about the money, money, money, but it probably is for Mane and Liverpool.
Whilst his talent is undeniable, the risks that come with his signature are there for everyone to see, and in a summer where Liverpool need to get it right, they could do worse than to look elsewhere for a goalscoring winger.