Zlatan Ibrahimovic, the sensation from Malmo will now look to make his mark in the Premier League in the best way possible and give the Manchester United supporters across the world a reason to smile once again.
He gave Manchester United fans a short glimpse of his training via Instagram and insisted that he has "no need to stay in shape" because he "always remains in shape." His amazing fitness, seeing him break power records during his United medical, at the age of 34 is something to admire, but he knows the challenge ahead, as he gets older in a tougher league, is going to be a new, more difficult test for him.
A different league, a new challenge
Zlatan has played for major clubs during his lengthy career and has become a Champion at every club; Malmo, Ajax, Juventus, Inter Milan, FC Barcelona, AC Milan, Paris Saint-Germain. Now, he's arrived to get the crowds in England off their seats as he plays for the country's biggest club, although currently without success, Manchester United.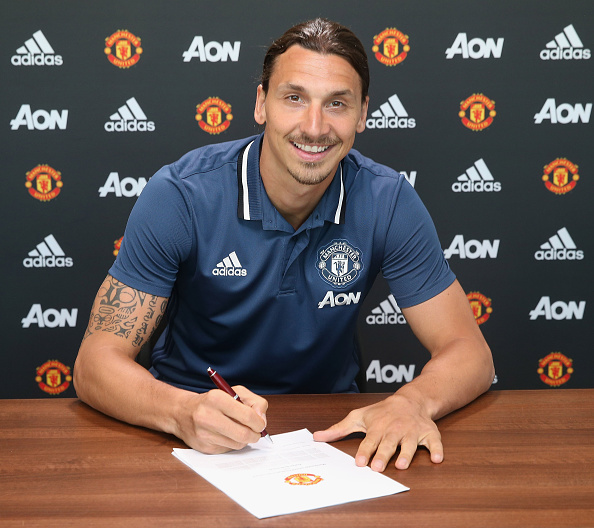 It will be the biggest challenge of his career, as rightly said by his manager, Jose Mourinho, and one that he will need to be in his peak condition to live up to expectations. The physicality and the pace of English football are like no other. He has faced different leagues with different tactical approaches, but none as physical as the Premier League, which is why it's a good thing for him to keep himself in shape and focused, because he's going to need to remain fit if he can really establish himself as a star at Old Trafford.
Some suggest that he might struggle with the pace, but what they forget is that Ibrahimovic is certainly not simply about his pace. His movement is intelligent and clever allowing him to dominate and get past defenders. At 34, he knows he has to use all his experience from playing around the world and make the best of the chances he gets, and we know that there are very few strikers who can match up to his consistency in world football.
A leader for a younger generation
There are a few attacking youngsters coming through the academy at United, Marcus Rashford in particular, who will look up to Zlatan for inspiration because he really is a true leader. Ibrahimovic has that aura about him, some fans have compared his arrival to that of Cantona and the kind of impact he could make and they could be correct.
Jose Mourinho has hinted at a partnership for Rashford and Ibrahimovic, which will certainly excite United fans who have big hopes for the young England international alongside the amazing Swede. Mourinho said that "thirty-four plus 18 divided by two is the perfect age for a football player".
And now, as fans can barely wait for his debut, Zlatan Ibrahimovic is used to all the talk and all the media frenzy, he will keep the media on their toes and keep the smiles on the faces of the millions of fans around the world, his age doesn't matter ever, he has gotten better and better with his age, almost like the best bottle of wine you can buy, for free in this case.
What is for certain is that he will make a mark, both on and off the pitch and his time in England shall certainly be another great chapter in his footballing career. The Swedish striker is expected to make his debut in Gothenburg against Galatasary, remaining on holiday throughout United's pre-season tour of China.