 On the penultimate evening of competition at the World Athletics Championships in London, the action came thick and fast, with a number of standout performers taking gold.
In the first track final of the evening, Australia's Sally Pearson rolled back the years to take gold in the women's 100m hurdles to huge acclaim from the crowd at the Olympic Stadium.
In the field, Russia's Maria Lasitskene, competing as a neutral athlete due to her country's ban, capped a dominant year by becoming world champion for the second time.
Pearson takes sprint hurdle gold
In a final with no fewer than four Americans lining up, it was Australia's Pearson who stormed to victory over the 100m hurdles.
The 30-year-old has had a torrid time with injuries over the past few years, but she rolled back the years with a dynamic performance to take gold in 12.59 seconds.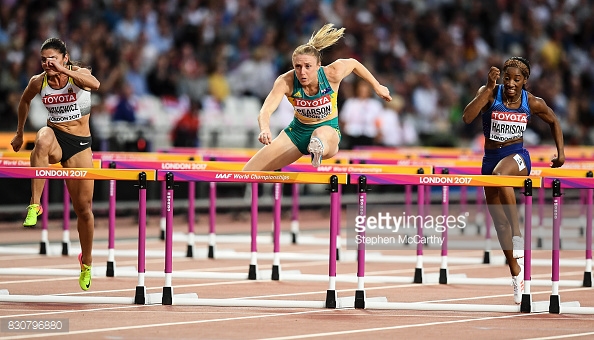 Dawn Harper-Nelson, who ironically finished second to Pearson in this stadium at London 2012, did likewise in 2017, producing a season's best time of 12.63 to beat out Germany's Pamela Dutkiewicz who grabbed bronze.
The world-record holder and world number one Kendra Harrison only qualified for the final as the second fastest loser, and had an equally poor performance in the final to finish fourth. Clattering barriers two and three, Harrison had no chance of beating Pearson who ran cleanly to earn a second world title.
Lasitskene lives up to favourite tag with high jump gold
After being banned from last year's Olympic Games, Maria Lasitskene proved she is the best women's high jumper in the world by taking gold on Saturday evening.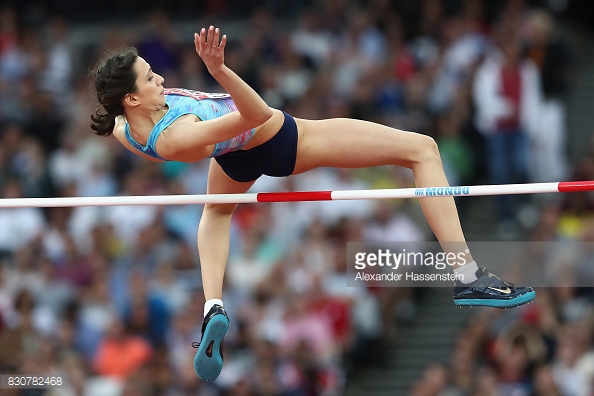 The 24-year-old was one of two jumpers to go past the two metre mark, with her winning mark of 2.03 handing her top spot ahead of Ukraine's Yuliia Levchenko who went over 2.01 at the second attempt to set a new lifetime best.
In bronze medal position was Poland's Kamila Licwinko who produced a season's best effort of 1.99, with the British duo of Katarina Johnson-Thompson and Morgan Lake finishing in fifth and sixth respectively.
Olympic champion Ruth Beitia dropped out of the final early in the piece after failing all three attempts at 1.92, while American favourite Vashti Cunningham could only muster a high clearance of 1.92.
Mayer and Vetter claim maiden world titles
Kevin Mayer of France survived a slight hiccup in the pole vault to take gold in the decathlon by a pretty substantial margin.
The 25-year-old, who took silver behind the now retired Ashton Eaton in Rio last summer, finished with 8768 points following the ten events to become world champion for the first time.
Another new world champ was also crowned in the men's javelin, with Germany's Johannes Vetter throwing 89.89 metres to finish ahead of the chasing pack.
The Czech duo of Jakub Vadlejch and Petr Frydrych rounded out the podium, with Olympic champion Thomas Röhler finished down in a surprise fourth.