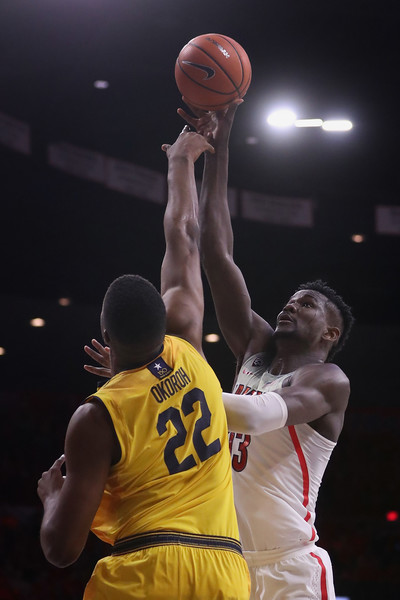 The London Lions have been relentless in their pursuit of additional talent ahead of their first season in Europe, and the signing of centre Kingsley Okoroh follows the same methodology.
The Derbyshire born 25-year-old has been looking for a suitable home after his impressive college career at the University of California.
Okoroh graduated from college in 2018, leaving his mark as he finished 3rd all-time in blocked shots, wrapping up his college career with 201 total blocks.
The 25-year-old final year in California would see him post 6 points, 5.5 rebounds and 2.1 blocks per game.
Following his college success, Kingsley would go on to play for Spanish outfit Araberri, where the big man would play 18 minutes per game returning 6 points and 5 rebounds.
Okoroh gives the Lions a much needed inside presence, someone who is capable of protecting the paint, running the floor and setting hard screens.
One of the centre's less conspicuous attributes is his ability to knock down a deep mid-range shot, drawing the oppositions big man out of the paint and allowing the Lions to attack the rim.
"We are trying to do something special"
Okoroh had this to say following his move:
"I'm happy to be a part of the London Lions organisation, we are trying to do something special this season and I'm glad to be a part of that!
We have a strong talented group of players who are all ready to challenge for titles."
The Lions have added a considerable amount of experience, depth and quality to their roster.
The signing of Okoroh comes shortly after the pickup of DeAndre Liggins, former NBA player for the New Orleans Pelicans just two years ago.
The Lions recent activity shows clear intent to improve on their success and attempt to surprise the European juggernauts.
The first step on this journey comes on the 15th September at the Copper Box Arena in the first qualifying round of the Basketball Champions league, facing Lithuanian side Neptunas Klaipeda.